Spring into motion
Ready for warmer weather? Make sure your coach is, too.
Travel season is right around the corner. You may be ready to hit the road today—but is your coach? Making sure things are in tip-top shape could spare you some major headaches during your travels. Here are a few of our "must check" items.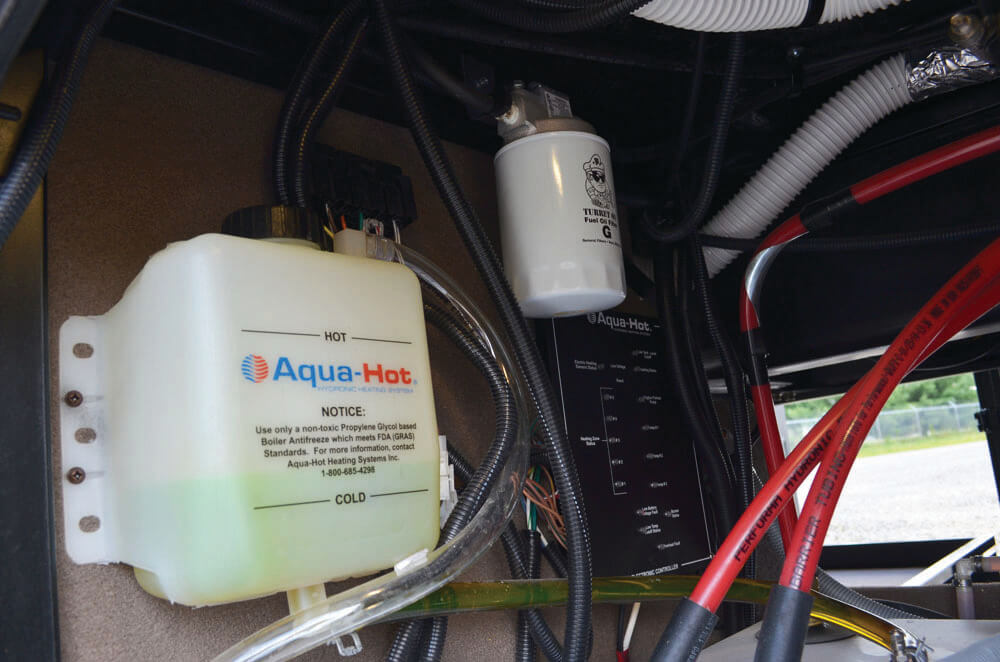 Check your batteries
Check your battery fluid levels (lead acid flooded batteries only) and make sure all battery terminals are free of corrosion.
Check your fluid levels
Check and top off all fluid levels before your first trip—including boiler antifreeze. And don't skimp on the types of fluids. Use the formulation designed for your coach and avoid mixing colors or brands—this goes for all maintenance elements of your coach. Also, it's a good idea to keep extra fluids and basic maintenance products on hand while traveling.
Inspect the roof and slideouts
Perform a quick visual inspection of all roof sealants, including slide room roofs. Apply additional sealant as necessary.
Bring emergency contacts
If all else fails, and you encounter a breakdown or emergency on the road, keep your emergency contacts close at hand. This includes the phone number for your roadside assistance provider. Entegra Coach owners get three years of free roadside assistance through Coach-Net, the country's largest RV emergency road service. This program provides:
24/7 technical support and assistance technicians

Service appointment assistance

Mobile mechanic

Emergency road towing and winching

Delivery of emergency fluids

Flat tire service

Jump start/battery boost

Lockout service

Complete concierge service (including many

types of errands and personal services)
Safe travels and happy trails!