Entegra Coach Motorhomes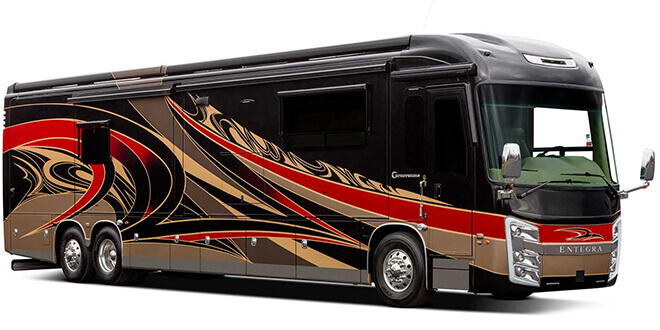 Luxury Diesel
From beauty and style to superior handling, our diesel pushers are pure luxury. These Class A RVs offer the same comforts and conveniences of home, making it easy to take comfort on the road.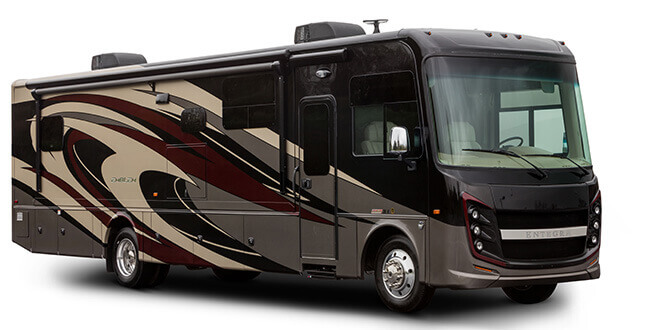 Gas Class A
Our Class A motorhomes feature many of the luxurious amenities and decor of our diesel lineup but with the convenience of gas engines. These coaches are full of craftsmanship and elegance.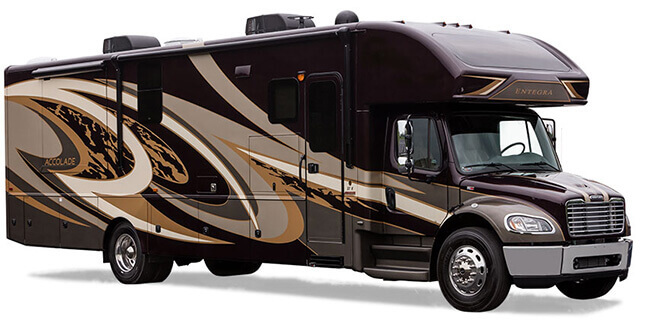 Class C
Packed with value and functionality, our diverse lineup of Class C RV's range from 25 to 39 feet in length. Class C motorhomes have the natural and comfortable drive of an everyday vehicle, no matter the size, and offer a standard cab-over bunk area for bonus sleeping space.