Revered Quality, Breakthrough Technology
Building on generations of proven craftsmanship, we're constantly pushing the limits of what a motorcoach can be. The 2018 Entegra Coach lineup is no different, delivering some of the most advanced vehicles on earth.
En-telligent

™

VegaTouch whole coach command center with larger touchscreen controls and HDMI input
Blind spot monitoring
En-telligent Collision Mitigation System from OnGuard™ alerts the driver and automatically brakes in dangerous situations when deemed necessary
Electronic stability control
Low-beam LED headlights
Passive steer tag axle
Some features not available on all models
2018 Luxury Coach Models
This year's Entegra Coach models are as show-stopping as they are smooth-riding. A superior foundation and unrelenting attention to detail mean you'll want for nothing in your luxury coach. Except maybe longer highways.
Uncompromising excellence
See what makes a superior luxury coach.
What makes a superior luxury coach? To put it simply, a lot. From the quietest ride and the best handling to head-turning luxury and superior coverage, we focus on excellence in every aspect.
Entegra Coach Advantage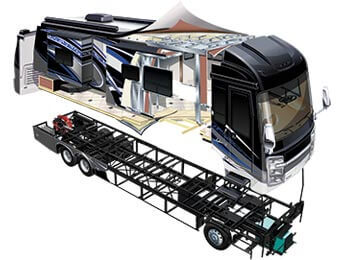 Cab-Forward Design
Listen. Do you hear the roar of an engine, the churning of tires? Didn't think so. That's Cab-Forward design. Learn why Entegra Coach is the quietest riding, best handling luxury coach on the market today. Period.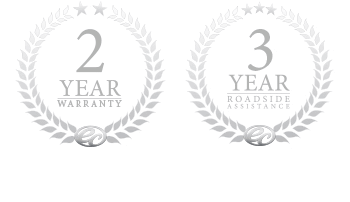 2-Year Limited Warranty and 3-Year Roadside Assistance
Our family is proud to stand behind every luxury coach we build. That's why we offer coverage for the first two years, or the first 24,000 miles of use (whichever comes first), plus five years of structural integrity coverage.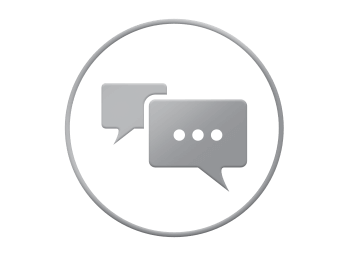 Support — long after the sale
From the moment you drive off the lot, you're not only an owner—you're a member of the family. This ongoing connection to us—and other owners—is part of what makes Entegra Coach so different from other luxury coach brands. From exciting and frequent owner events to our robust online owner's center, being part of the Entegra Coach family is truly a lifestyle. What's more, our attentive, personalized service continues long after you drive your coach home.