Taking the long way—and loving it
I-90 TRIP PLANNER
When it comes to highways, Route 66 gets all the glory. But it's not the only way to get your kicks. Another tried-and-true road offers an arguably better slice of American heritage. Stretching a whopping 3,101.13 miles, Interstate 90 is the longest highway in the United States—and the landmarks along the way are equally momentous.
From sea to shining sea (I-90 starts in Boston and ends in Seattle), I-90 is chock-full of historic markers, delightful attractions and some of the most untouched natural beauty our country has to offer. In this edition of Trip Planner, we share a few of our favorite stops along the way.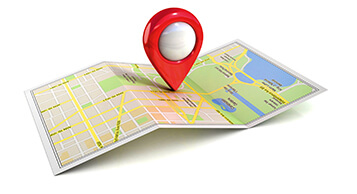 Stop 1: Middlebury, IN
We might be a little biased, but you can't go wrong by starting your trip in Middlebury, IN, home of Entegra Coach.
While you're there for your tune-up, stop by the University of Notre Dame campus in South Bend. This 170-year-old institution boasts a 1,250-acre campus and is one of the few universities to regularly rank in the top 25 in the US News & World Report survey of America's Best colleges. Be sure to visit the football stadium for a clear view of "Touchdown Jesus," the nickname given to the large mural that looms over the stadium from the nearby Hesburgh Library.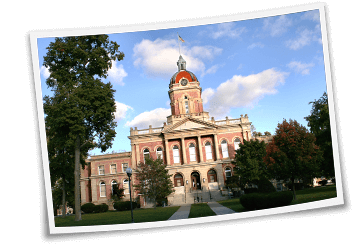 Stop 2: New Glarus, WI
This charming Midwestern town—dubbed "America's Little Switzerland" for its founders' homeland—is home to the critically acclaimed New Glarus Brewing Company. After a pint (or two!) of the brewery's famous Spotted Cow, stop by the Chalet Landhaus for some classic Swiss fondue.
If you're planning an end-of-summer trip, be sure to catch Swiss Volksfest (Swiss Independence Day) on Aug. 2. The event features traditional Swiss entertainment, including choral folklore music, yodeling, flag throwing, thalerschwingen, alphorn playing and accordion music.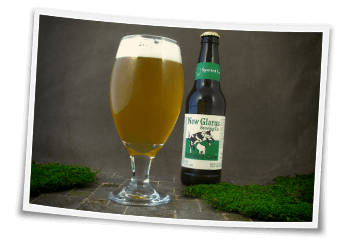 Stop 3: Badlands National Park and surrounding areas
When it comes to scenic drives and historic sites, South Dakota is a sometimes-forgotten gem. Mount Rushmore is the obvious attraction, offering spectacular views from the Grand View Terrace at dawn. But the striking landscape doesn't end there: A drive on the Badlands Loop Scenic Byway offers one of the most unique and surreal panoramas our country has to offer. The park's fossil trail offers a peek back in time, while nightfall brings a stargazer's dream.
Returning to the realm of stone monuments, don't miss Crazy Horse Memorial. In progress since 1948, it will be the world's largest mountain carving once complete. While there, visit the Indian Museum of North America to see impressive artifacts from our country's Native American history.
Don't leave the area without a stop at the famous Wall Drug. Since the 1930s, the store's promise of free ice water has drawn parched and weary road-trippers. Once a small, fledgling pharmacy, Wall Drug is now a sprawling mall that brings in 2 million visitors a year.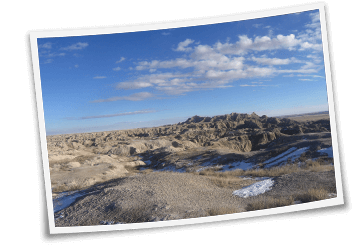 Stop 4: Yellowstone
No trip along I-90 is complete without a stop at Yellowstone National Park. From geysers to grizzlies, this is wild America at its best. With so much to see, you'll want to take advantage of the park's trip planner, which contains an overview of everything you'll need to know. Yellowstone offers a limited number of campsites that accommodate RVs more than 30 feet long, so reservations are highly recommended.
While in the park, stop by the Roosevelt Lodge for some country-western hospitality. The venue's Old Western Dinner Cookout offers an authentic cowboy-style dining experience—complete with coffee brewed over an open campfire.
Stop 5: Portland, OR
While Seattle is the last stop along I-90, the fun doesn't have to end there. While you're in the area, you'll want to head 173 miles south to Portland, OR. This hipster haven is indie to its core—from the Portland Saturday Market (the nation's largest weekly open-air crafts market) to the famous Stumptown Coffee Roasters. And here's your excuse to support the city's small businesses: no sales tax! Get the inside scoop on up-to-the-minute happenings with the fantastic #PDXNOW social feed.
And here's the perfect punctuation to a long, action-packed adventure: Catch a moment of Zen in Portland's Japanese Garden, considered one of the most authentic of its kind in the western hemisphere.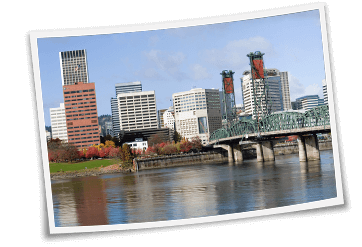 We could write a novel about everything to be seen along I-90. Check out

RoadTrippers.com

to discover more stops and sites along the way.