We Are Entegra: Ken Walters
Meet one of the many valuable people that are part of the Entegra Coach team – Ken Walters. We recently sat down with him and learned aside from being Entegra Coach's Vice President of Sales and Product Development, he loves spending his time with his family. Keep reading to learn more about Ken and what #WeAreEntegra means to him.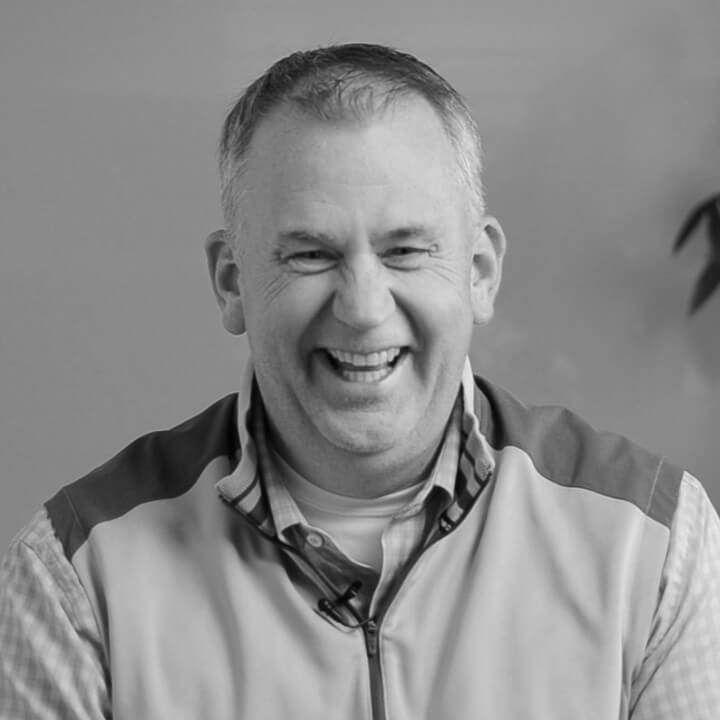 Tell us a little about you: married? kids? hobbies?
I've been married for 21 years to my wife Tammy. We have two kids, a 21-year-old daughter and a 19-year-old son. My hobbies are those guys.
What's an average work day look like for you? Describe those activities.
I start the day touching base with the product directors, just to see how the product development process is going. Then I meet with the General Manager, Andy Baer, to touch base on the product that is scheduled and coming offline, any dealer concerns or issues, service customers that are in for factory service, corporate meetings, and so on.
How long have you worked for Entegra Coach?
I have worked with Entegra Coach for about ten months.
Did you work in the RV Industry prior to starting at Entegra Coach? If so, how long?
Yes, before I came to Entegra Coach, I had 4-5 years running a towable company, about a dozen years in retail experience total, running RV dealerships, and then I was a National Sales Manager for Holiday Rambler on the motorized side for 4-5 years previously as well.
What is your favorite thing about working at Entegra?
My favorite thing about working at Entegra is definitely the people. I love our entire team, from production to sales to customer service. We have some on our team that have been with Entegra Coach since day 1. The overall culture and work ethic of Jayco fits what I think our customers at Entegra expect and want.
Why do you like working for Entegra Coach?
The reason I like working for Entegra Coach is again, the people. I love the customers and the interactions I get to have with them. Our owners are people with high expectations, as they are typically experienced RVers. It's the same thing with our people, specifically, guys with lots of experience in the industry from different backgrounds and high expectations in their day to day activities. I love the interaction of what we are doing here in Middlebury and with our customers out in the world.
What makes Entegra Coach special or different in your opinion?
In my opinion, what sets us apart at Entegra Coach is our people. Our people are truly what makes Entegra what it is today. When you look at long-term employees like Ted Cook, Dave Borkholder, and Joyce Skinner, and so on, individuals that were truly part of the DNA even as far back as the Travel Supreme time—that is what makes Entegra Coach special. When you see the number of repeat buyers, they come back for customer service. They come back truly for our people and our product. I think we provide the best customer service in the industry, bar none, on top of the best product on the market.
What does doing your specific job right mean to you?
Doing my job right is really simple: do what you say you're going to do. Do the right thing, because it's the right thing to do. I don't think it's any harder than that.
Describe a positive interaction or experience you've had with an Entegra Coach customer? If you don't work directly with customers, describe a positive interaction/experience you've had while working for Entegra Coach?
I have interacted with a lot of Entegra Coach customers since I joined the team in January. I must say, a huge percentage of that has been positive. I had the opportunity to start at the Tampa show and meet a lot of customers for the first time, sitting around the campfires, and just talking about where we have been, where we are, and where we are going as a company. I interact with Entegra customers every day, whether it be a follow-up from a conversation at a rally, or just a phone call about service or an on-order coach. There have been too many positive interactions to name one specifically.
What do you enjoy doing when you're not at work?
When I'm not at work, I love to be with my wife Tammy and our kids. We travel and like to try new restaurants. I'm a "foodie". I also love sports, go check out the Cubs, the Blackhawks, the Colts, my Buckeyes. Family and sports—that's what fun looks like to me.
What does "We Are Entegra" mean to you?
We are Entegra to me, is something that I started saying almost from day one when I joined the team. At the Tampa show last January, we had a banner that said "We Are Entegra" and it was a group picture of our entire staff, every single person that builds the coaches, sells them, answers the phone or sends parts. I truly believe that "We Are Entegra" is our people, first and foremost. It's our products, it's our processes, it's our history. It's how we do business—it's our 2-year warranty, the inspection at the two year, at the end of your 2-year warranty, the A.I.R. process, all of those things. But again, it's our people that truly make up "We Are Entegra".