How do you live the Entegra Coach life?
Community, adventure and sharing the journey along the way are just some of the amazing benefits that come with living the Entegra Coach life.

In fact, we love hearing your stories about the Entegra Coach way of life so much, we created a contest about it! If you haven't heard about our #LiveEntegra Photo contest yet, check it out here. There are only a few days left to enter the contest by sharing your photos on social media with #LiveEntegra—so enter now!

But even after the contest comes to a close, we would still love to hear your stories! Join the conversation online and show us how you embody the Entegra Coach life on your social media channels—and be sure to include #LiveEntegra in your captions, comments and status updates! You can also join the conversation on our Facebook page, or email us at liveentegra@entegracoach.com.

For this issue, we profiled some happy Entegra Coach owners and learned time together with family can be such a driving motivator in life. Read their inspiring stories below.
Don and Celia Robinson
The decision for Don was obvious. Celia, it turned out, would need a little convincing.

Celia and Don Robinson got a bit of a slow start to their motorcoach lifestyle. Often traveling for business, Celia at first refused Don's suggestions to purchase a coach in order to use it for business and pleasure. It would take a drive along the shores of Lake Superior, where the largest of the Great Lakes meets the Canadian border, for Celia to warm up to the idea of owning a coach.

Celia was in the middle of a business trip to northern Minnesota in June 2009. Accompanied by her mother, she saw a row of parked motorcoaches overlooking Lake Superior's shores.

"Celia called me about 7 p.m. one night and said this motorhome thing may not be such a bad idea after all," says Don.

Two weeks later, Don and Celia became the proud owners of a motorhome purchased on eBay.

Don and Celia, husband and wife, drove their first motorcoach from Charleston, S.C. to Clarkesville, Ga.

Five years later, they're on their third motorhome: a 2014 Entegra Coach Aspire.

Fate brought Don and Celia into the Entegra Coach family. The couple was staying in the Hearthside Grove Resort when Entegra Coach brought its 2013 rally to the luxury motorcoach recreation destination in Michigan. After talking with owners and reading forums, Don and Celia decided to purchase a 2014 Entegra Coach Aspire 44B.

"After two years we agree with the owners: awesome floorplan, great quality, smooth and quiet ride, not to mention, fantastic customer service," says Don.

They keep their coach well-stocked, so they can take off and go whenever they find free time. Don and Celia embrace the cultures of the places they visit by finding their way to museums, monuments, local food spots and wineries season after season. They visit family, explore local state parks, take their grandkids out for long trips and find time for cross-country adventures whenever they can.

Their luxury coach has changed their business ventures as well, allowing them to travel together to customer sites for extended periods of time.

"It has been great to not have the hassle of flying, renting cars, eating out and staying in strange hotel rooms. After a hard day of work, you can sleep in your own bed and not worry about bedbugs," says Don. "Our motorhome has all the comforts of home and has allowed us to see so much of this beautiful country while meeting many interesting and wonderful people. We have taken in breathtaking scenery from mountains, desert to shore."

Celia and Don feel blessed to be able to experience so many adventures and do it all with the comforts of home. They know they have much more to see and do around the country.

This holiday season, Don and Celia hope to make the most of their New Year's resolution to soak in every place they visit, not to hurry and to enjoy the ride. While they are usually home for the holidays, with children and eight grandkids to bring together, Don says he will never forget a rainy Christmas Day spent in their motorcoach off the Oregon coast. The couple found themselves on the west coast for a ten-month project in Portland, Ore. Celia's mother flew out to meet them for the holiday and they rang in Christmas Day 30 yards from the coast looking out at falling rain and angry waves hitting the shoreline, playing cards and thoroughly enjoying the less-than-typical holiday scenery.

Recent travels include a Don-and-Celia-only trip driving through Michigan and the New England coast and a separate three-week trip west with the grandkids.

"We are happy to report that we and our Entegra made it home unscathed," says Don. "Most of our friends think we are crazy, some envy our lifestyle and a few have decided they would like to give it a try."

Don and Celia recently put their house on the market and would like to live full-time in their 2014 Entegra Coach Aspire for a few years.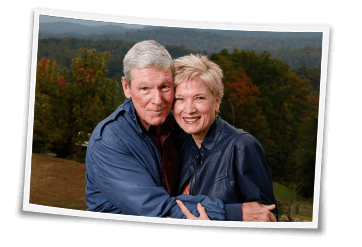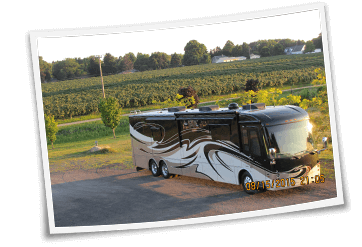 Mark and Muriel Krosch
After years looking at multiple motorcoach brands, Mark and Muriel Krosch went with Entegra Coach for their first motorhome. The decision, they say, is leading to a dream come true.

The couple went with the 45' Entegra Coach Anthem. They appreciate their motorcoach's space, floorplan and comfort, and Entegra's knowledgeable, professional and timely customer service response.

"When we looked at the Entegra Coach, we were very pleased with what we saw. We feel the Entegra Coach is well-built and well-designed," says Mark. "When we pull into RV resorts, people are always coming over to let us know what a beautiful and great-looking coach we have."

Mark and Muriel know the United States has so much to offer in terms of history and beauty. Their travels have taken them to Florida, Utah, Indiana and Minnesota—not to mention all of the states in between.

And a trip that the Krosch's especially enjoyed?

Mark and Muriel thoroughly enjoyed their first Entegra Coach rally in Petoskey, Mich.

"We loved it. What a beautiful area. We can't wait to return in the future," says Mark.

The couple hopes to aspire to their New Year's resolution to experience as much as possible and travel as long as their health will allow, taking care to spend as much time as they like in one place before moving on to the next destination.

Mark and Muriel have traveled full-time for about a year now, meeting new friends and enjoying every mile along the way.
Now share your story!
Tell us how you live the Entegra Coach way of life—we might contact you to appear in an upcoming issue. Be sure to include your email address and phone number. Check us out on Facebook, and be sure to "like" our page and join the conversation to share your latest travel tales. You can also email us at liveentegra@entegracoach.com.


LIKE US ON FACEBOOK BELOW: