Off the Beaten Path: (and) into the woods edition
Traveling with a motorhome means having the unique opportunity to have many of the comforts and conveniences of home with you, wherever you want to explore. As part of our Off the Beaten Path blog series, we're exploring less-traveled destinations that offer new adventures to try – and they're all accessible to your coach.
In this installment of our series, we'll be wandering off the beaten path – and into the woods. After all, there are few better ways to relax than losing yourself in the fresh air, beautiful scenery and deep relaxation offered by spending time in the forest.
Read on to see our favorite woodland destinations throughout the U.S.
Superior National Forest, Minnesota
A paddler's paradise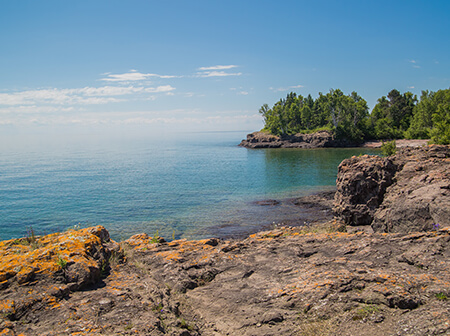 North of Duluth, on the Canadian border, you'll find an abundance of opportunities to camp, fish, kayak and canoe in Minnesota's Superior National Forest.
A vast wooded area shaped by a history of both volcanic and glacial activity, rocky outcroppings and pine trees, creates a worthwhile destination for travelers looking to get away. Plus, with a portion of the Boundary Waters tucked within its borders, Superior National Forest is home to both fabulous foliage and over 2,000 rivers and streams.
What to do while you're here:
There's something for everyone when it comes to camping in Superior National Forest, including sites with large RV electrical hookups.
The Redwoods, California
Solitude in a supersize world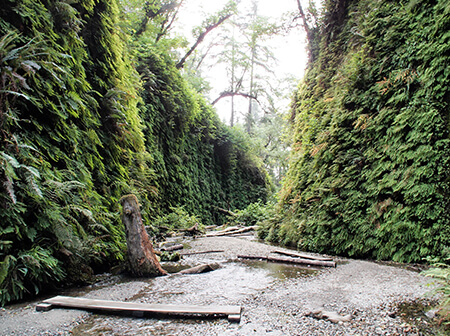 Head to the Northern California coastline, and you'll find a world rich in solitude, lush ferns and groves of ancient, towering redwood trees. Known for their dizzying height, redwoods can grow to be over 300 feet tall, putting them at the top of the list of the world's tallest trees.
Some parks, like the Julia Pfeiffer Burns State Park, present travelers with stunning views of the coastal redwoods and a scenic, windswept Pacific shoreline. Others are home to some of the tallest and oldest redwood trees in the United States. Plus, Fern Canyon gives travelers access to scenery that is other-worldly, with a gentle stream guiding hikers between two fern-covered canyon walls.
Where to visit:
In an area dotted with plentiful RV parks, it's easy to find a place to park and wander among California's magnificent redwoods.
North Cascades National Park
Hike into the sunset
Soaring mountain peaks blanketed by dense, evergreen forests await you in Washington's North Cascades National Park. Set up camp and stay a while at one of the park's RV campsites, or let the beautiful North Cascades Highway guide you to scenic lookouts.
North Cascades National Park is often referred to as the American Alps, because of its snowcapped mountain peaks. And with less than 30,000 visitors a year, there's plenty of room for quiet and solitude among the beautiful mountains and valleys here.
Porcupine Mountains State Park, Michigan
Limitless terrain to explore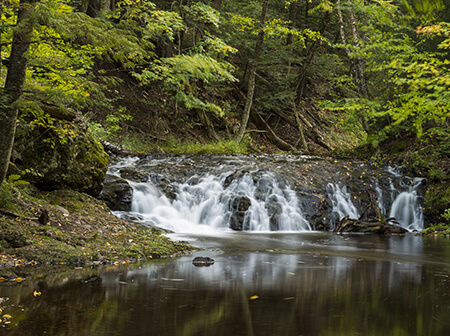 A staggering eighty-four percent of Michigan's upper peninsula is covered by forests, making it a top-of-the-list destination for RV travelers who want to get off the beaten path and into some greenery.
Michigan's Porcupine Mountains State Park offers the best of all worlds for campers looking to get away. Dramatic waterfalls, miles of hiking trails, and access to the cool, crystal waters of Lake Superior create a serene escape from the hustle and bustle of everyday life.
Where to go while you're there:
Not to be missed, the park as a whole also boasts an impressive 24 waterfalls within the park grounds and surrounding areas.
What are you waiting for? Make the most of being a motorhome owner, and hit the road to one of these peaceful and breathtaking woodland destinations. If you visit any of these special spots we'd love to hear about it or see some pics. Share them with us and other owners on our Facebook page or by including #WeAreEntegra.