Come See What Alaska Has To Offer. It's Waiting, for You.
Hello, we are Dave and Denise and have been full-time RVing for a little over 3 years. We just returned from a 100-day, summer adventure trip to the Great White North of Alaska and are very excited to share our story with you!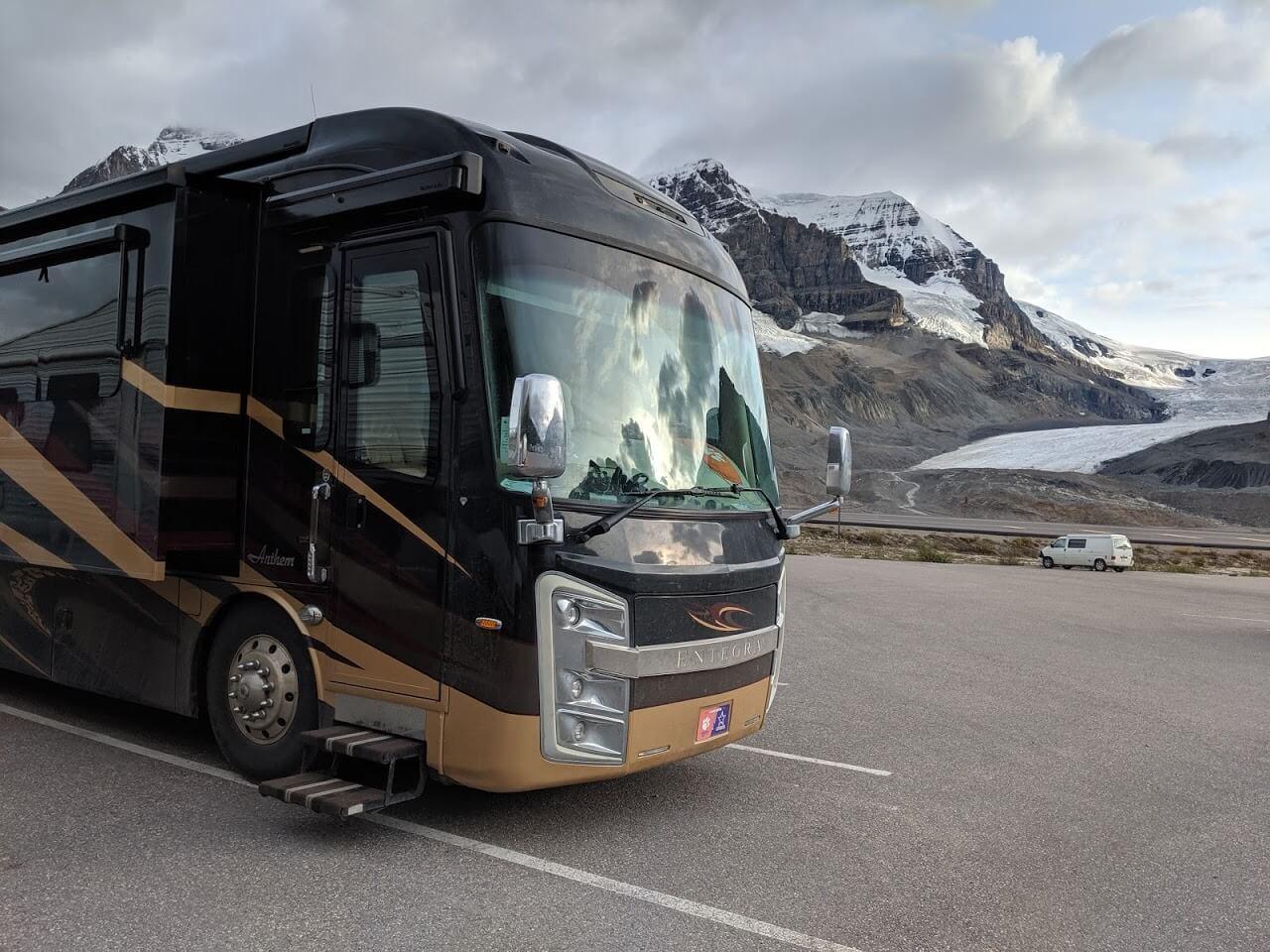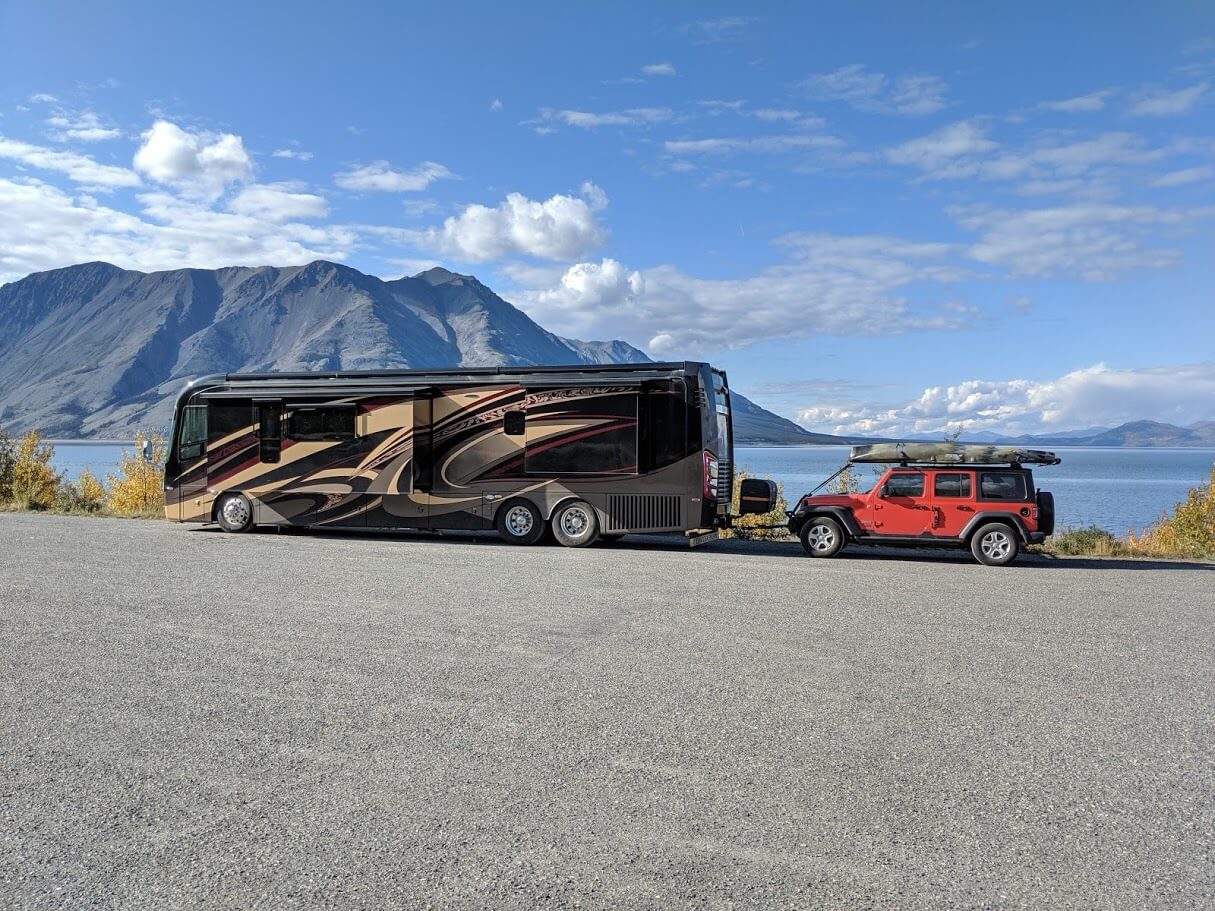 Before we highlight our trip, a little background you should know is that we RV a little bit differently than many folks we meet on the road. We have discovered a few advantages of remaining at one location for an extended period of time. Because of that, we typically stay at a destination for about a month at a time. One major bonus is the cost savings. Monthly campground rates tend to be discounted. At some locations, you can save as much as 50%. Also, if you stay at one location for a little longer you can enjoy a leisurely approach to visiting a destination. Denise refers to this approach as "living like locals" or being "a traveler versus a vacationer". In order to get monthly rates you might have to do some research online. Many hot destinations, you have to book reservations well in advance; anywhere from 9 months to a year. Our advice is to do your homework ahead of time and get the most bang for your buck.
We started our trip the 3rd week of May. Our original plan was to leave the good ole USA at Vancouver, but heard that Sumas, WA was a less trafficked border crossing. We read up on what was allowed to cross into Canada, from fresh produce to bear spray and weapons. Dave is from Texas and has a concealed carry license. Despite declaring everything to border patrol, Canadian guards searched our Anthem 42DEQ from stem to stern, along with our tow vehicle, for over an hour. They pushed the slides out, looked in every bin, and had a K9 go through and around the coach and even questioned Denise while she was alone walking the dogs about what kinds of guns we own.
What we learned: Don't expect to just fly through a nation's border – they might search your WHOLE coach. Read up on what is allowed and what is not. Allow yourself time in your travel schedule for a thorough search if necessary.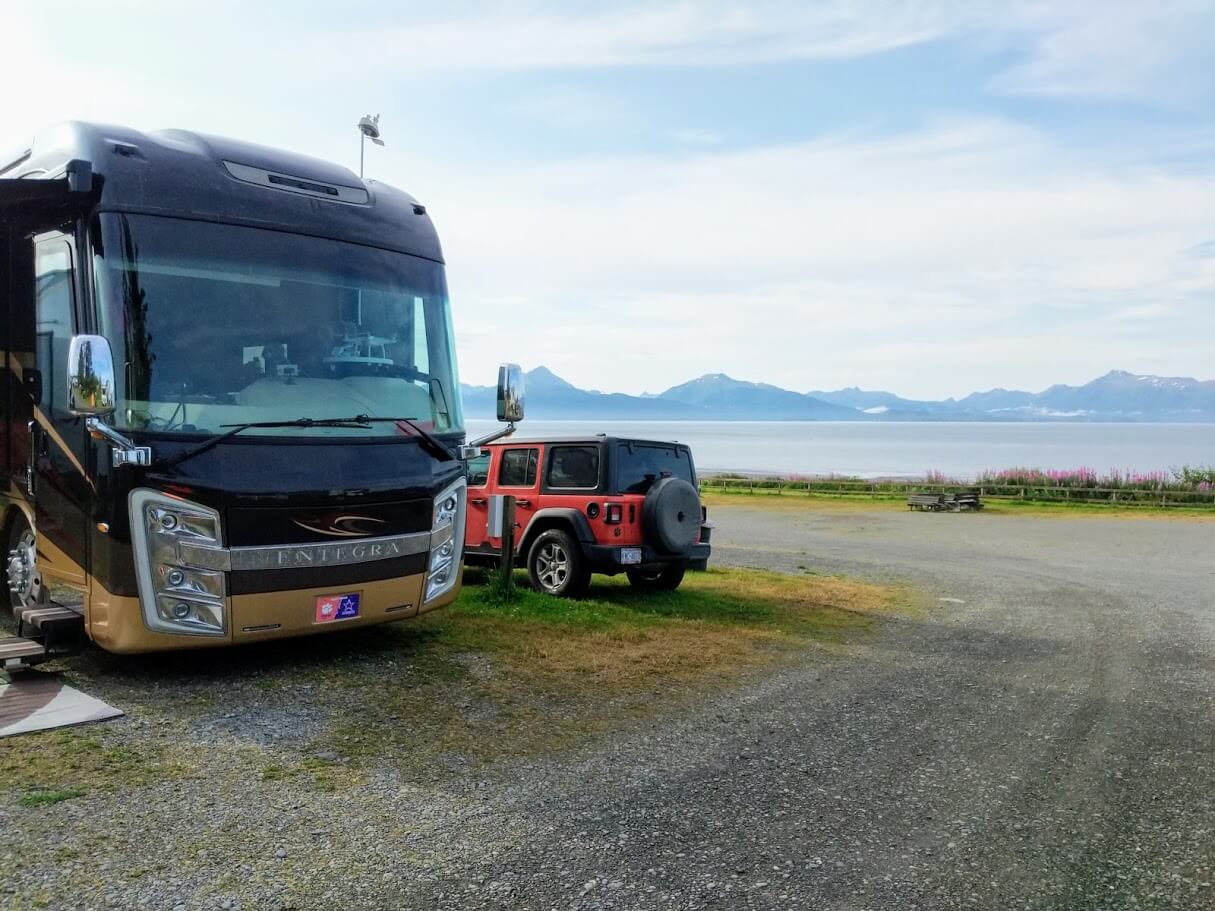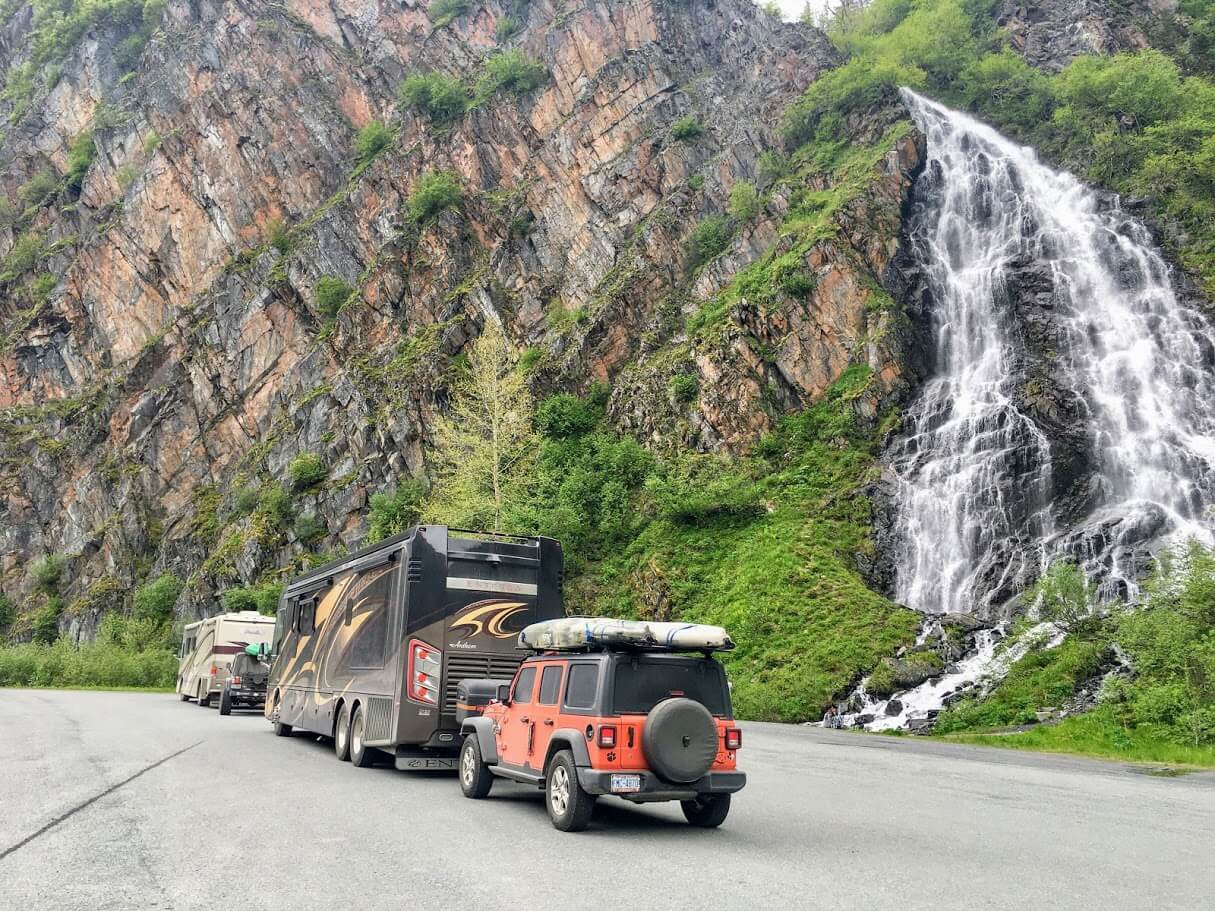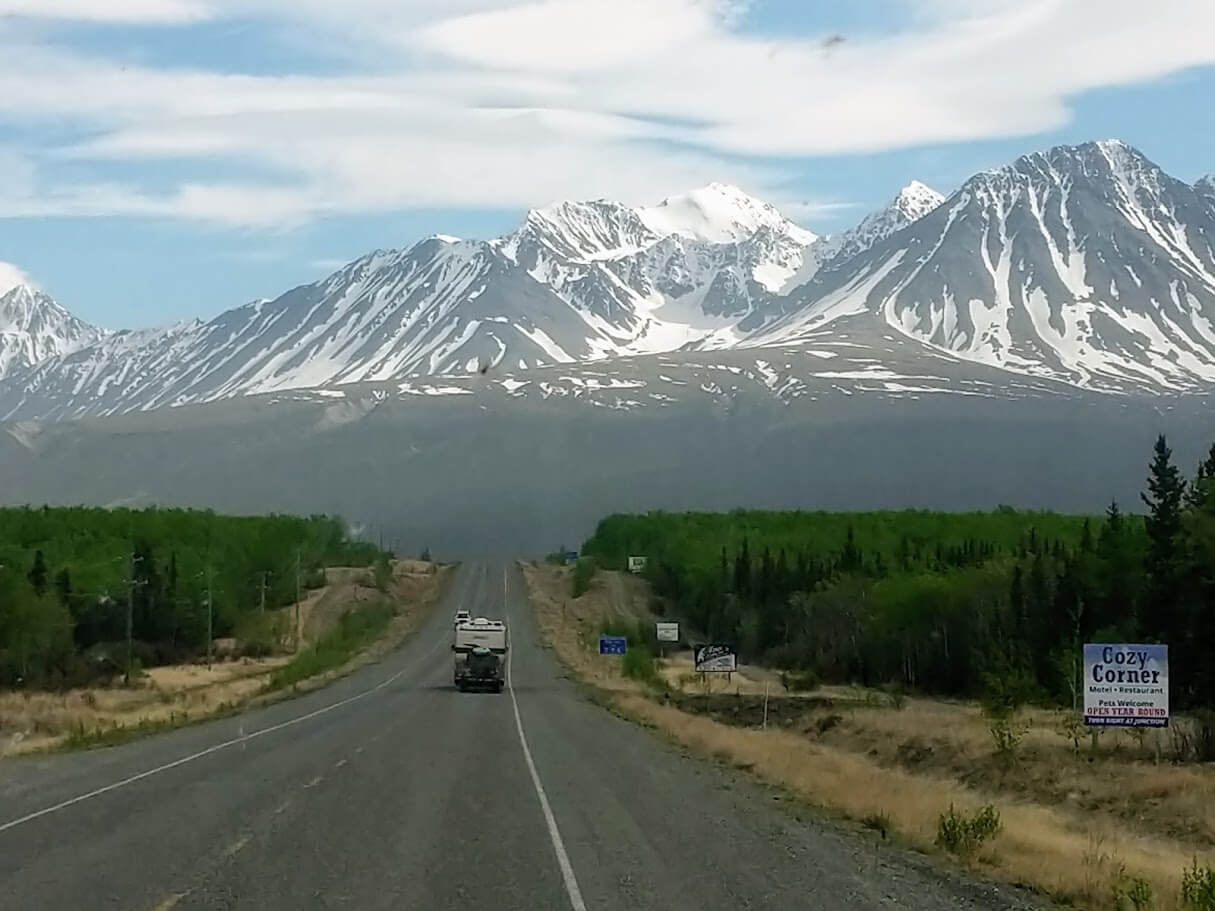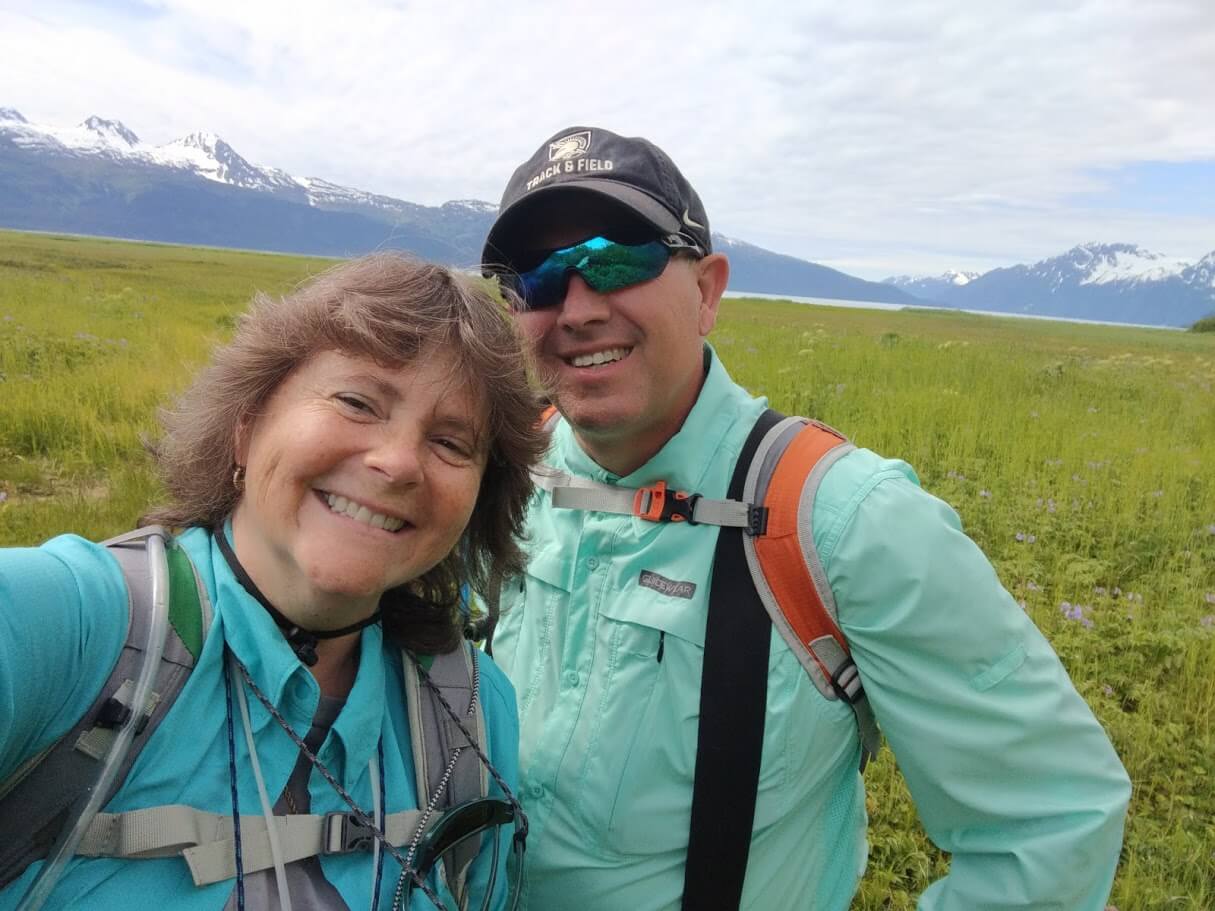 After stopping in Prince George to purchase items we threw away prior to crossing the US/Canada border, we drove north, switching drivers every couple of hours. Yes, Denise drives too – Entegra Coaches are just so easy to drive! We boondocked up the Cassiar Highway, expecting to take 7-days on our slow drive due to reports of poor road conditions. However, we found the roads to be smooth and well maintained, with the expected rough spot here and there.
What we learned: When making a pit stop at a large retail store, try going during off hours and check satellite views on Google Maps to make a parking plan in advance. Some parking lots are not ideal for large rigs but can be navigated through if you know what to expect.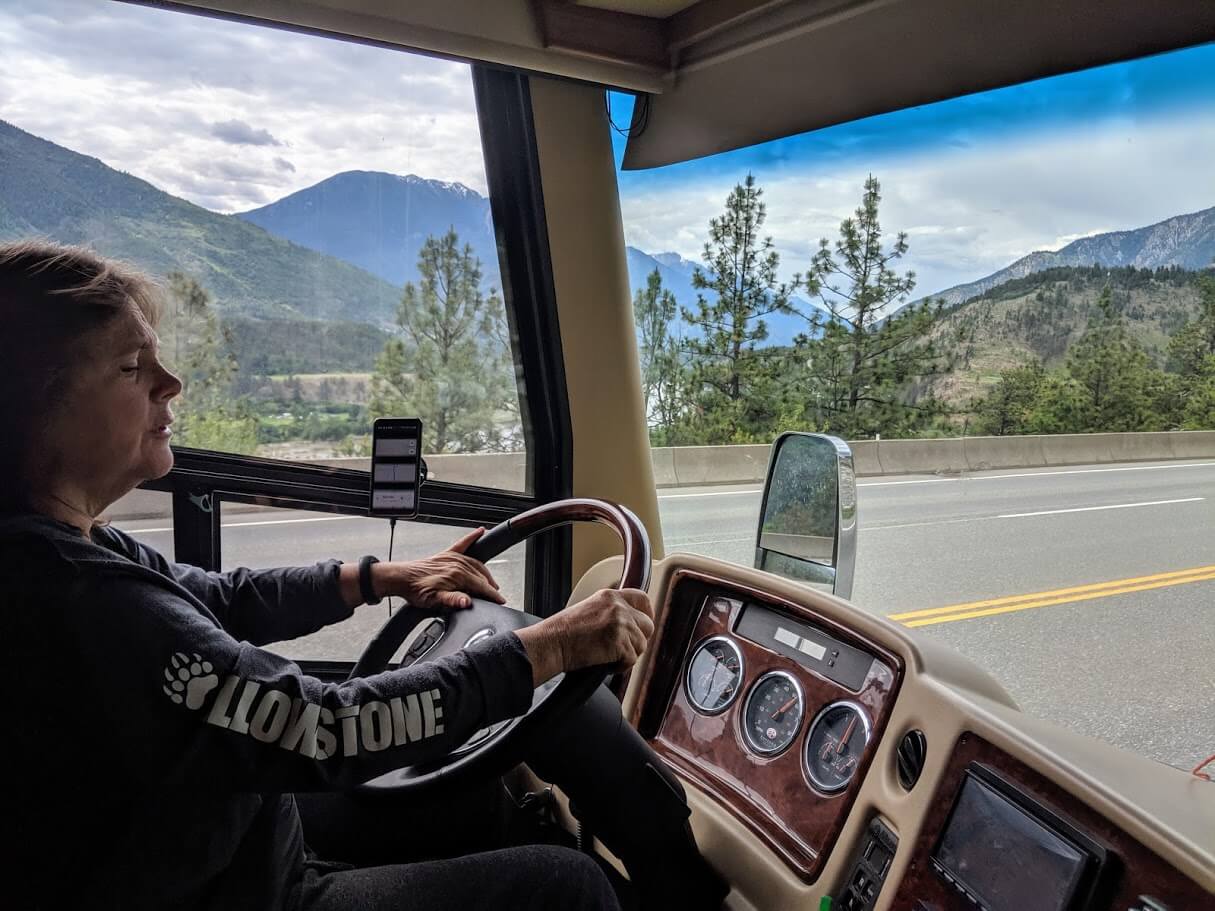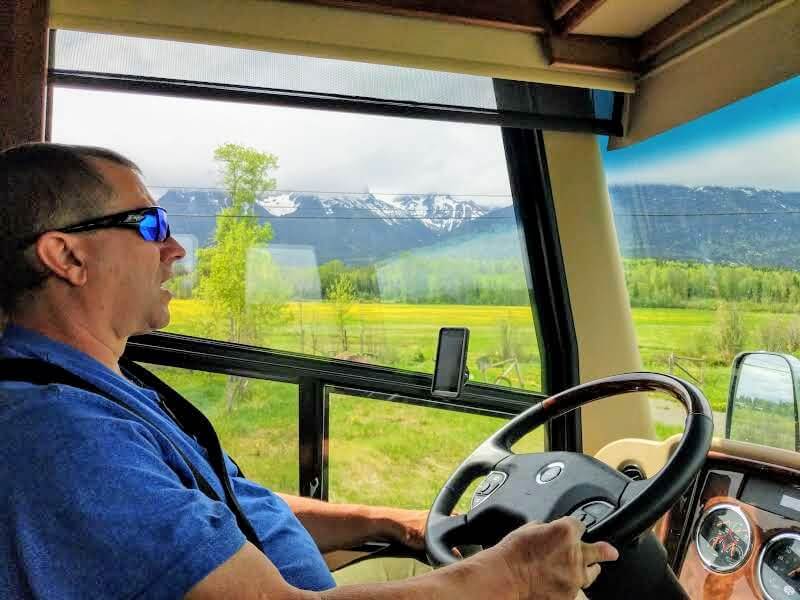 The locals we bumped into were very friendly, courteous and just downright nice. And the scenery along our drive was beautiful. There were majestic mountains, amazing rivers, black bears, black bears with cubs, grizzlies, a porcupine, foxes, several moose and bald eagles everywhere. We even crossed a single lane wood plank bridge with the coach…no kidding! Nevertheless, all that natural beauty comes at a cost in the form of fuel prices. Ouch!
What we learned: Make sure you have full fuel and DEF tanks when crossing the border; fuel is much cheaper in the U.S. compared to that in Canada. Also, try calculating your range so you can refuel in Tok, Alaska. Fuel costs in Canada increase dramatically as you approach the Alaska Canada border.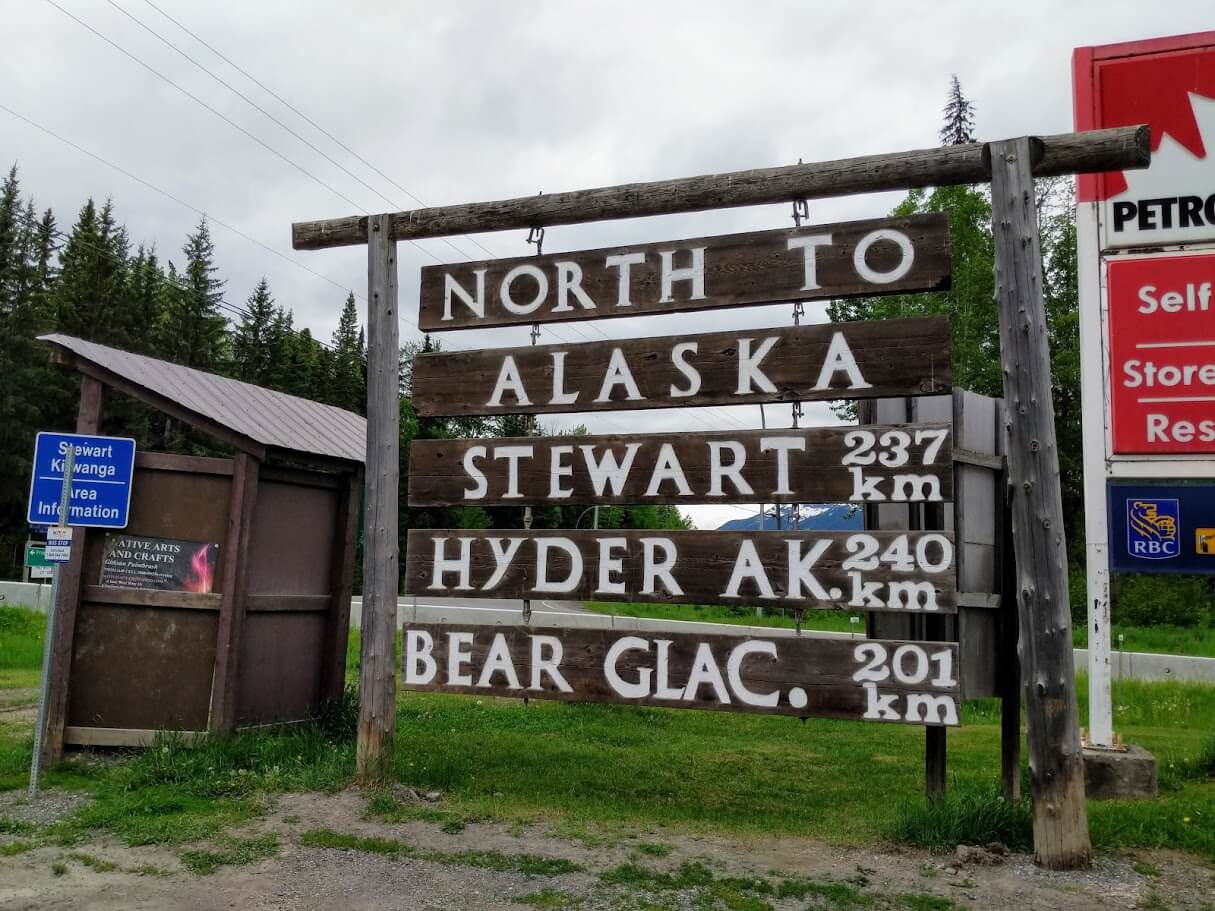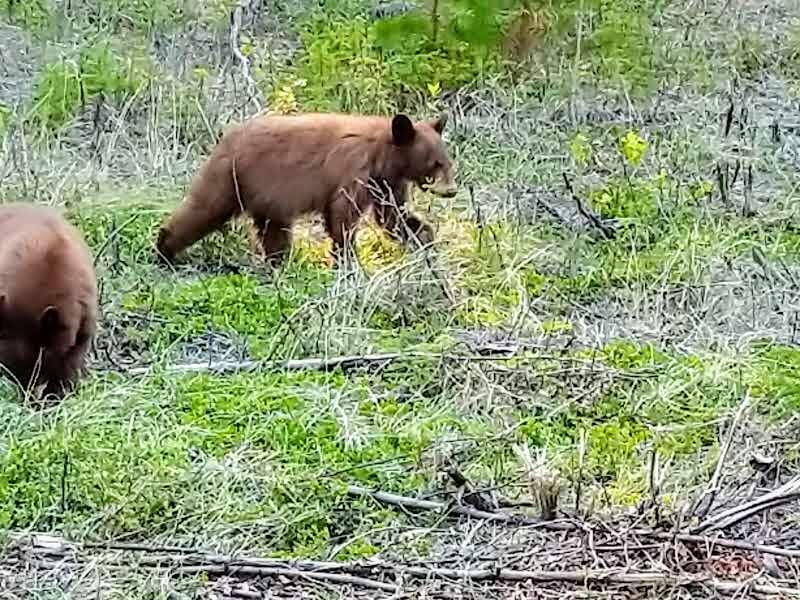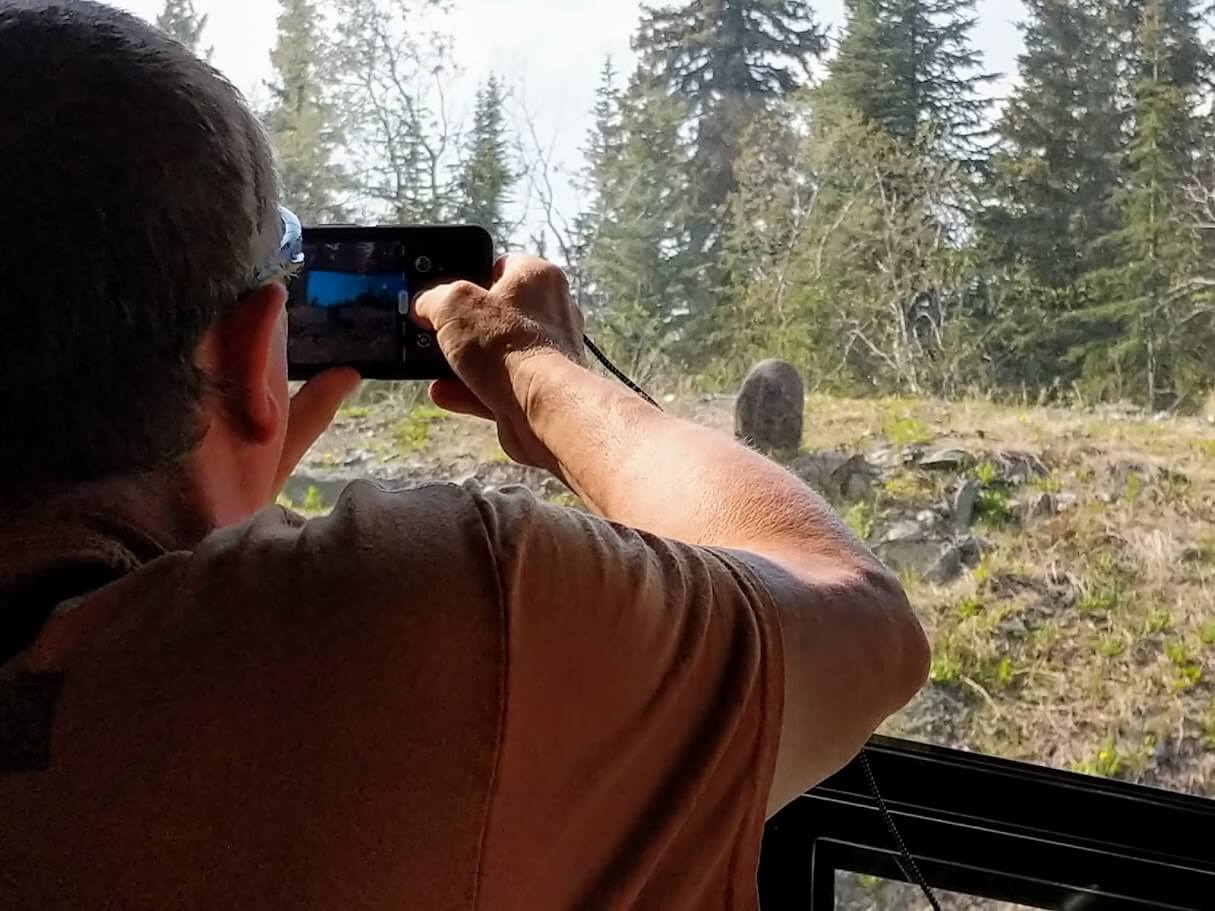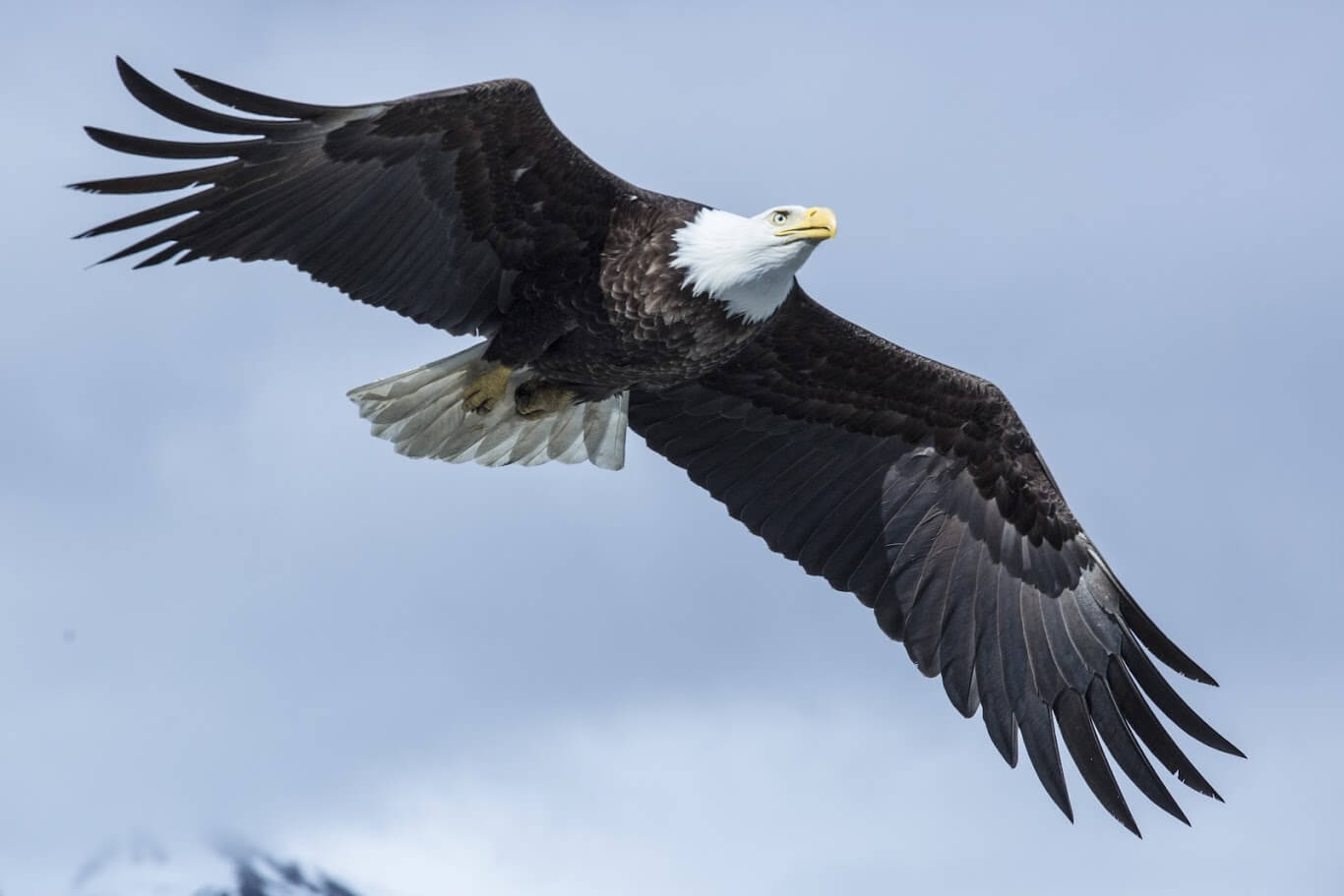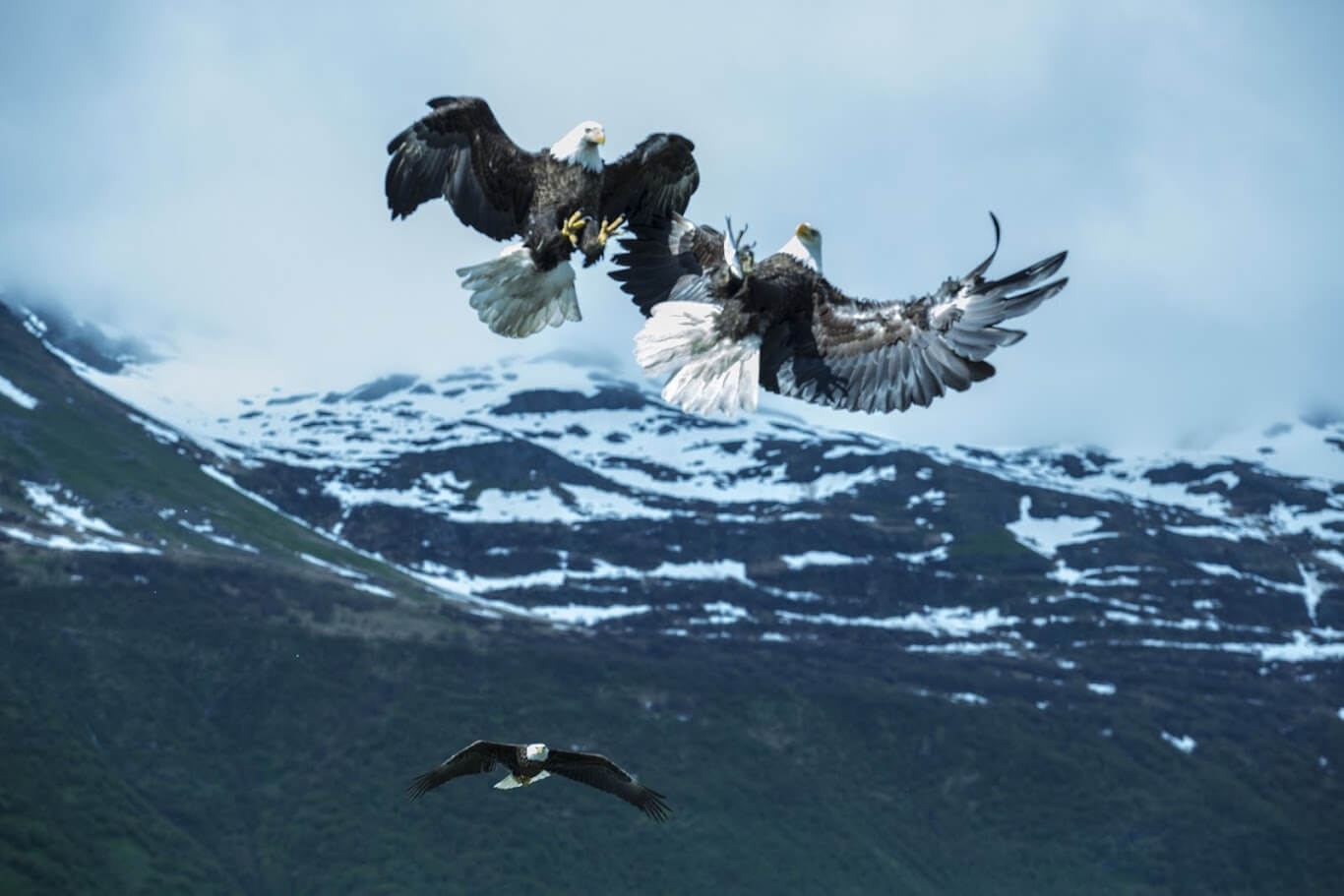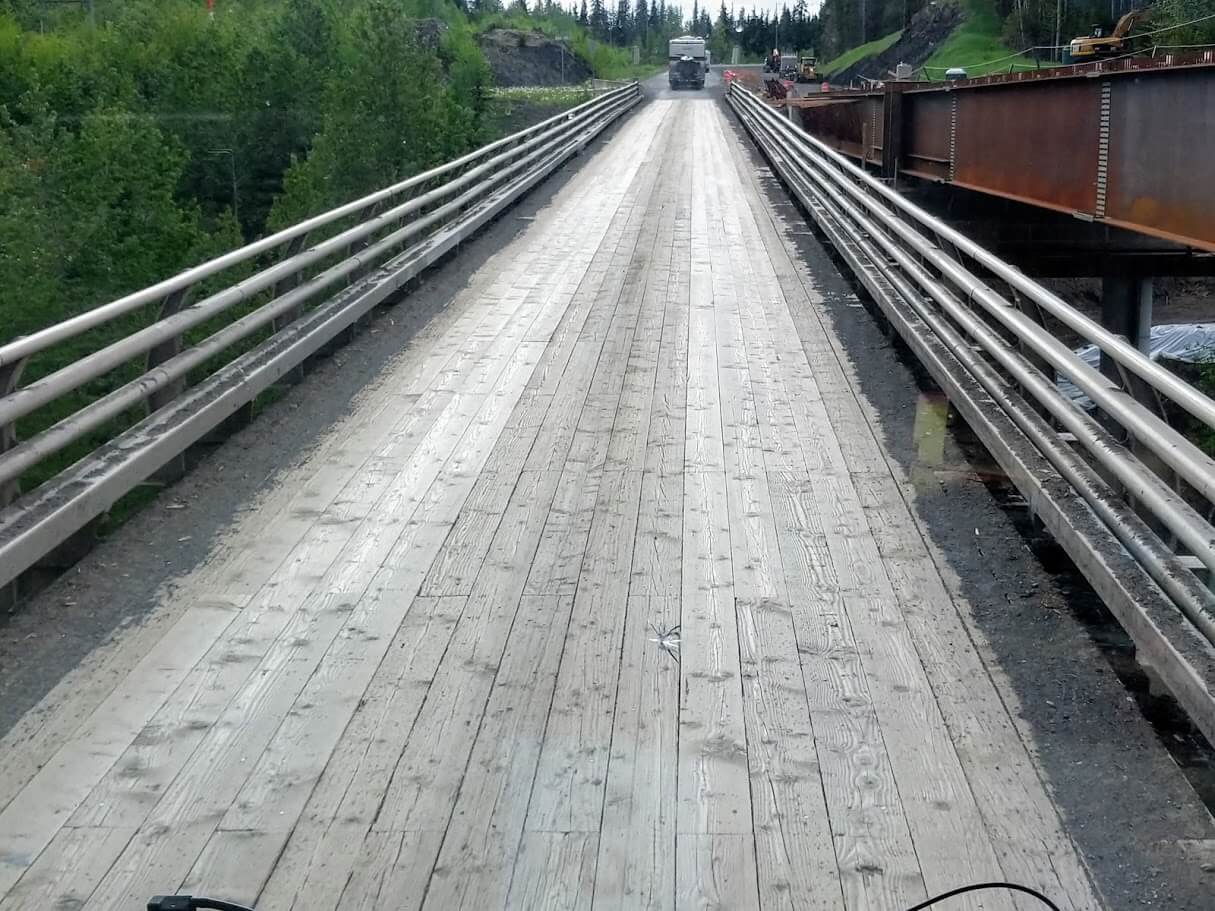 Crossing back into the U.S. at Alaska was a non-event. The border guard even suggested a grocery store to shop at in Valdez, our first destination. On our way, we went through Keystone Canyon and found the amazing Bridal Veil Waterfall. There are several falls in the canyon worth stopping at for pictures. We stayed in Valdez for a month at the KOA campground just outside of town, which was slightly cheaper and far prettier than the places directly in town. However, the campgrounds in town have better cell reception and places to eat at within walking distance.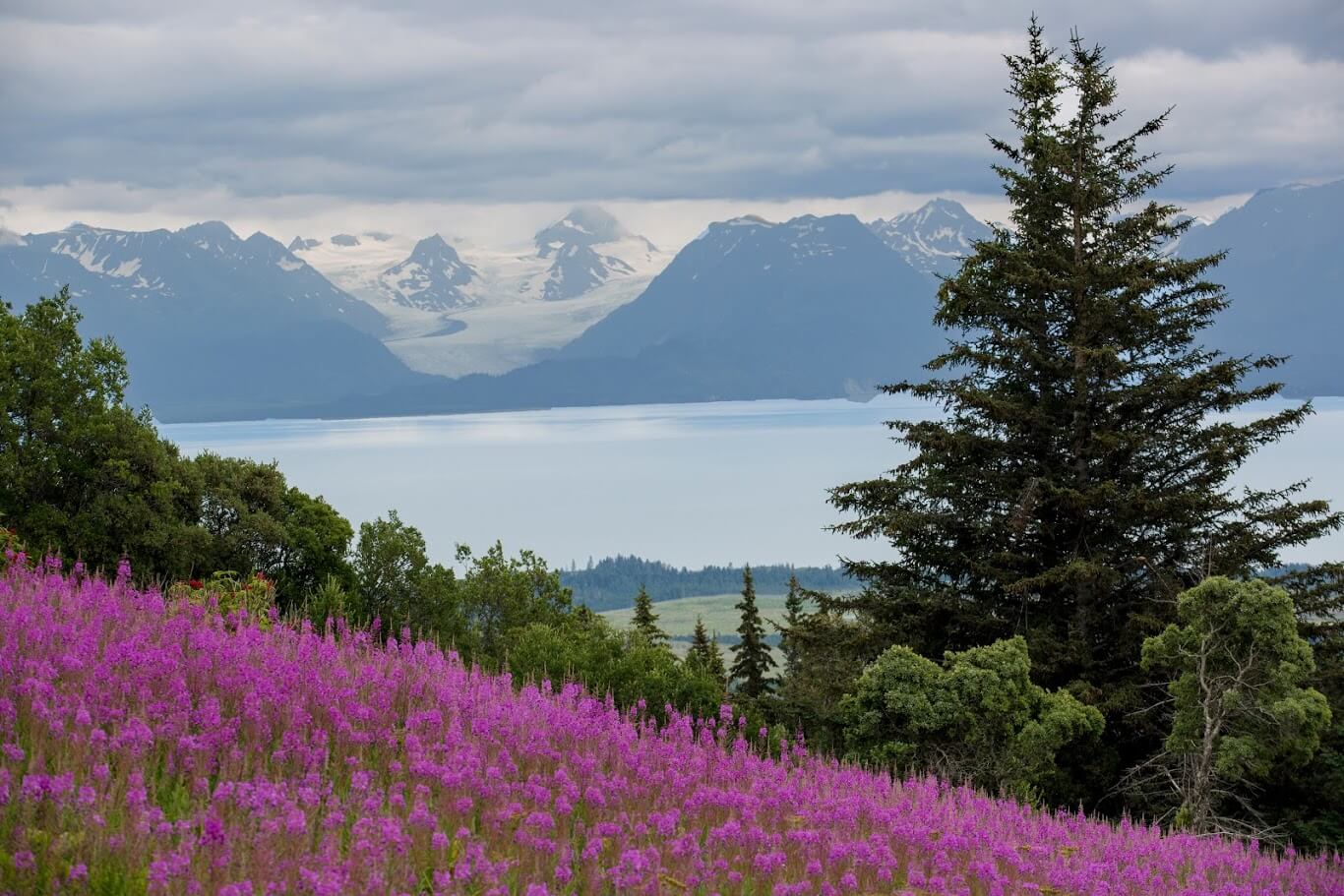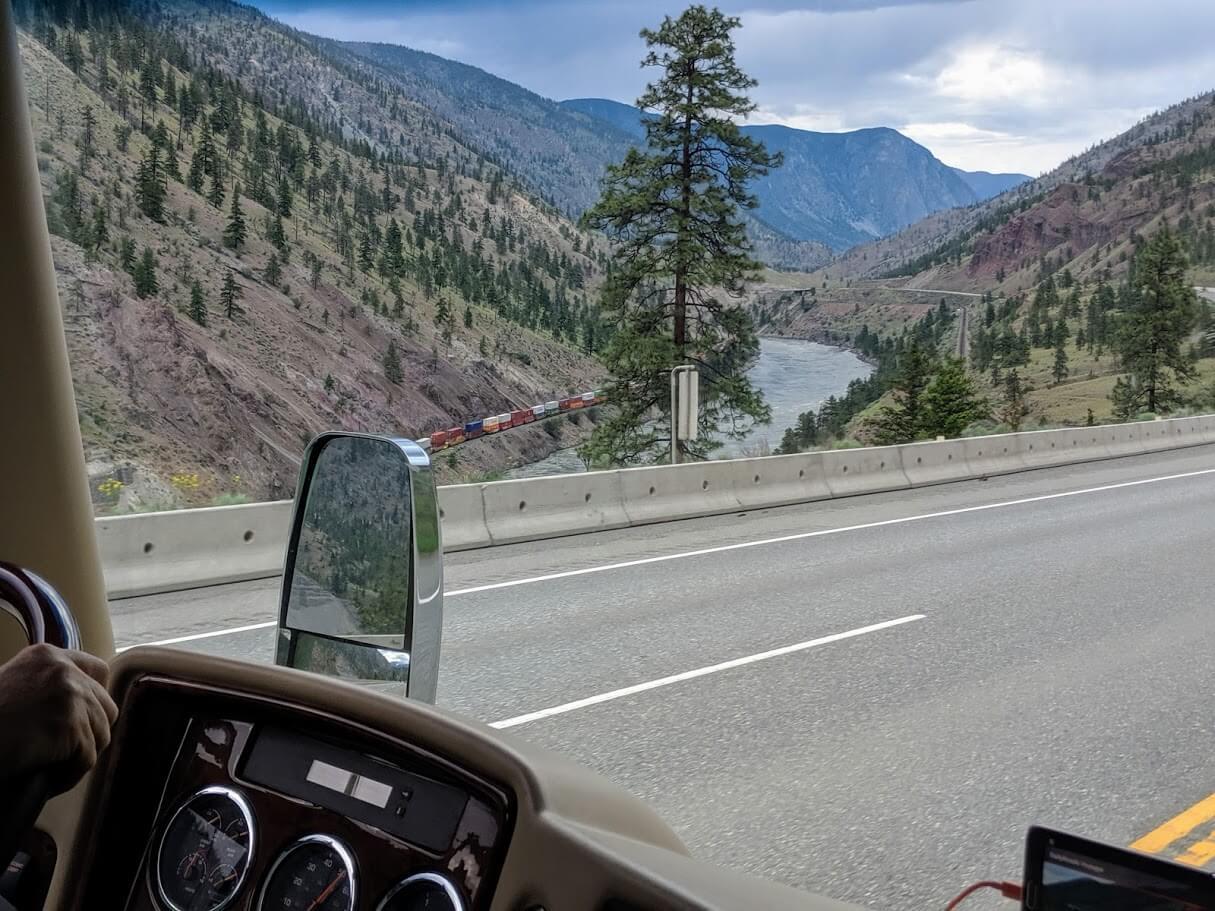 The fishing out of Valdez was magical; beautiful weather, calm seas and lots of success. We went out a couple of times with Capt. Josh on the Reflections, a fishing charter for $375 per person for a full day. We caught beautiful halibut and rockfish. We cleaned out the underneath refrigerator of our Anthem to fill it up with 80 pounds of fillets. We also took a boat tour on the Lulu Belle to the Columbia Glacier for $80 per person. It was amazing! Dave could not believe how many sea otters we saw...literally hundreds. We also saw humpback whales, killer whales, porpoise, salmon and mountain goats! We kayaked up to the Valdez Glacier and around the lake below it, and up to Shoup Glacier and around its bay. We also hiked to Worthington Glacier, which allows a person to actually touch the glacier, which can be dangerous due to calving ice (breaking of ice chunks from the edge of a glacier).
What we learned: The scale of places in Alaska is immense. For example, Wrangell-St Elias National Park is on the way to Valdez from the Tok Cutoff. It is the largest national park in the U.S., with an 18,000-foot mountain, and several other mountains at 16,000 feet, visible from the road. When looking at these impressive mountains, you cannot judge just how huge they are. When looking at glaciers across Cook Inlet and Kachemak Bay, the mountains and glaciers defy description. We were constantly amazed at the scope of the vistas and the beauty of Alaska.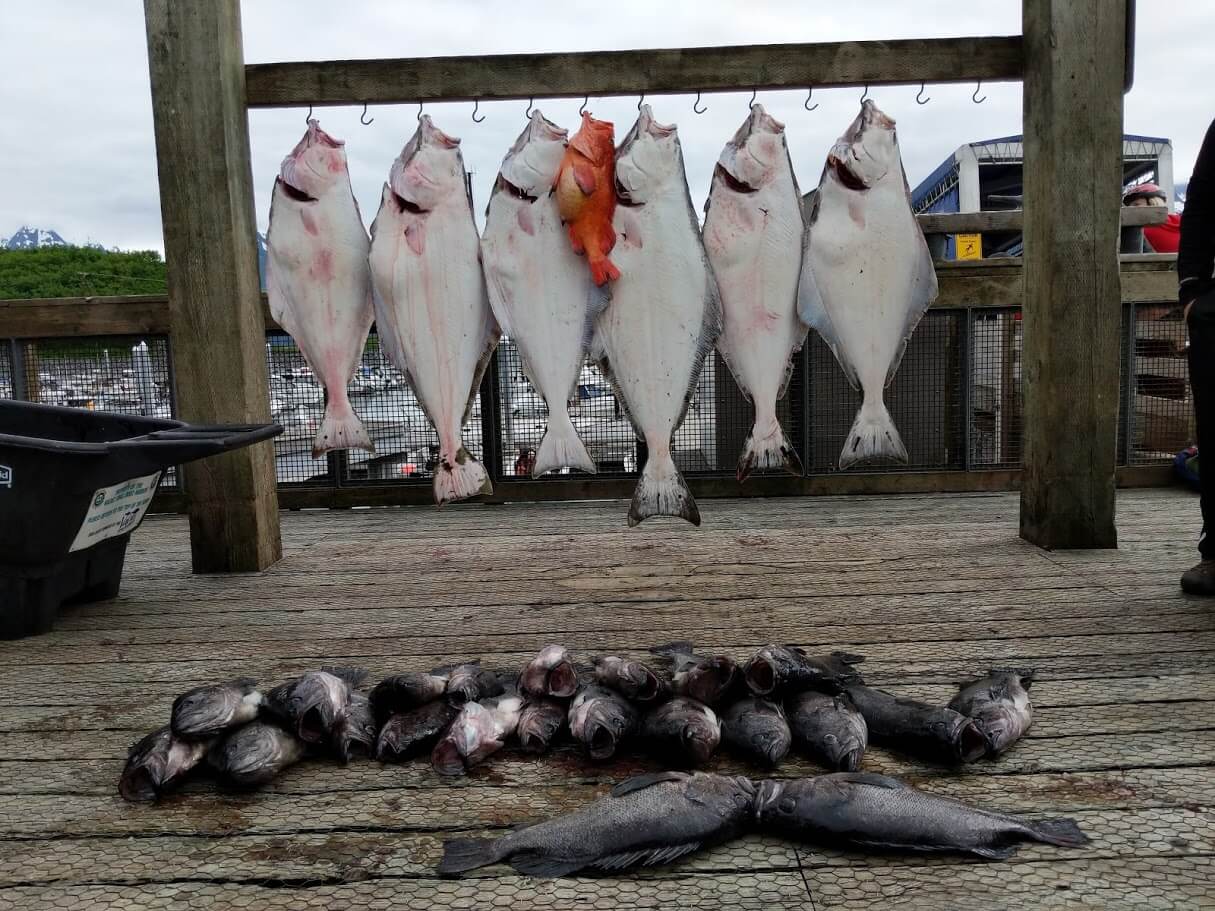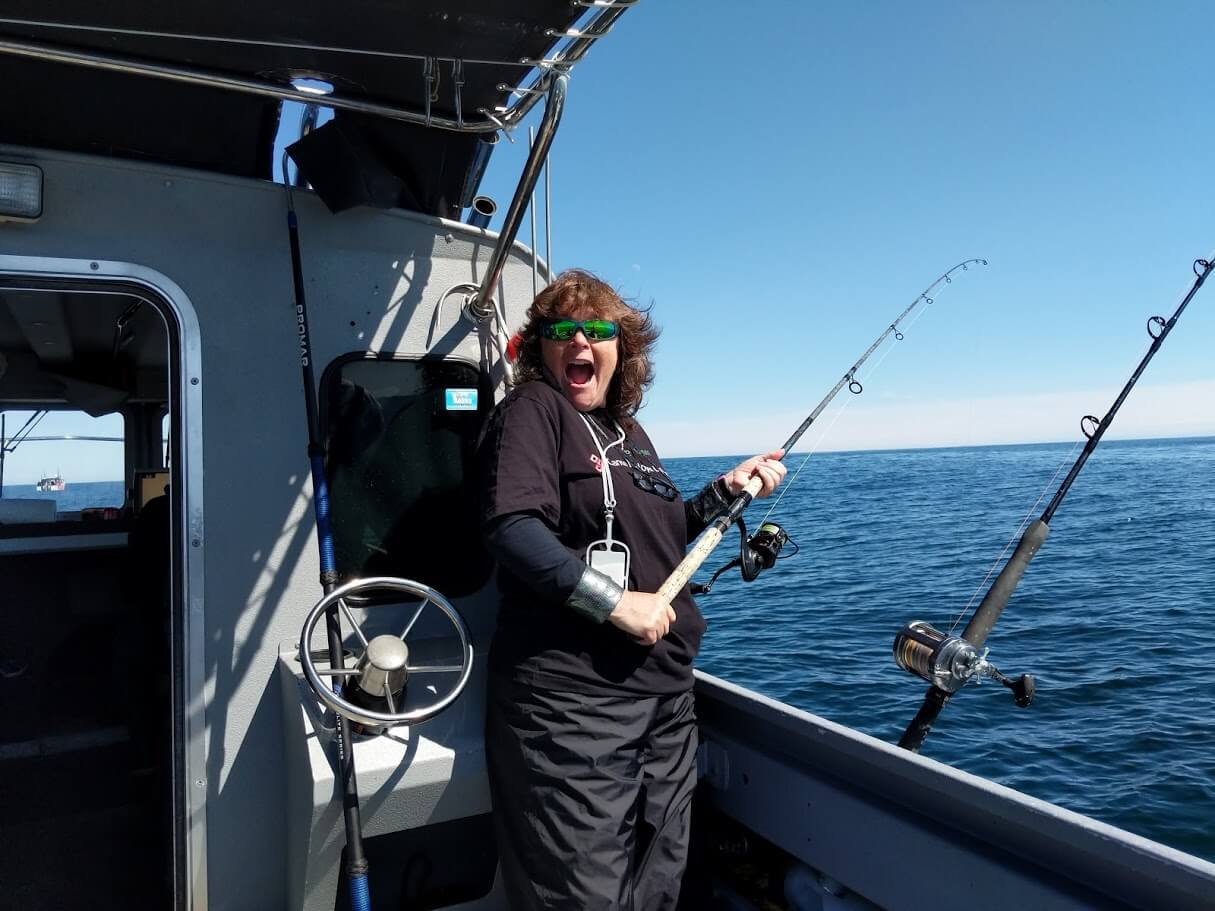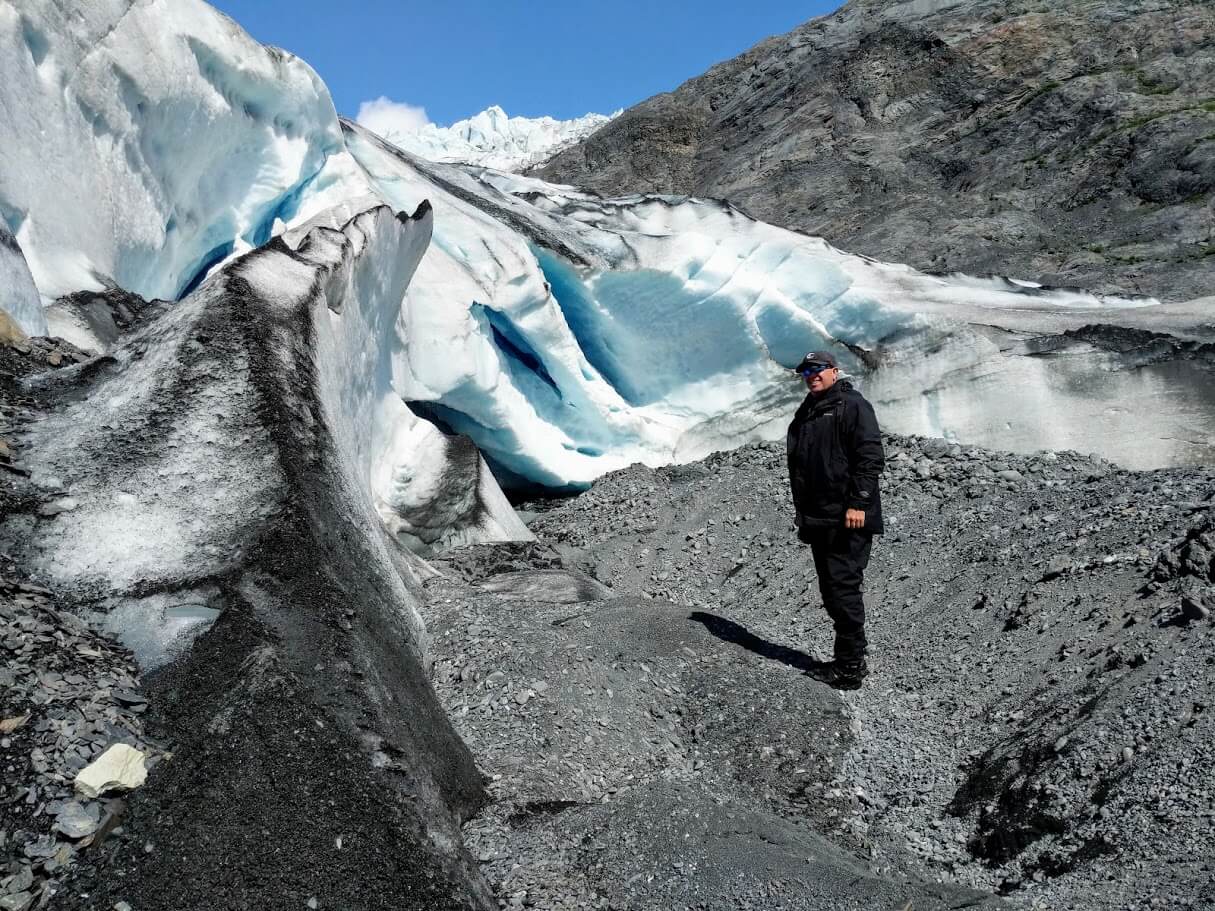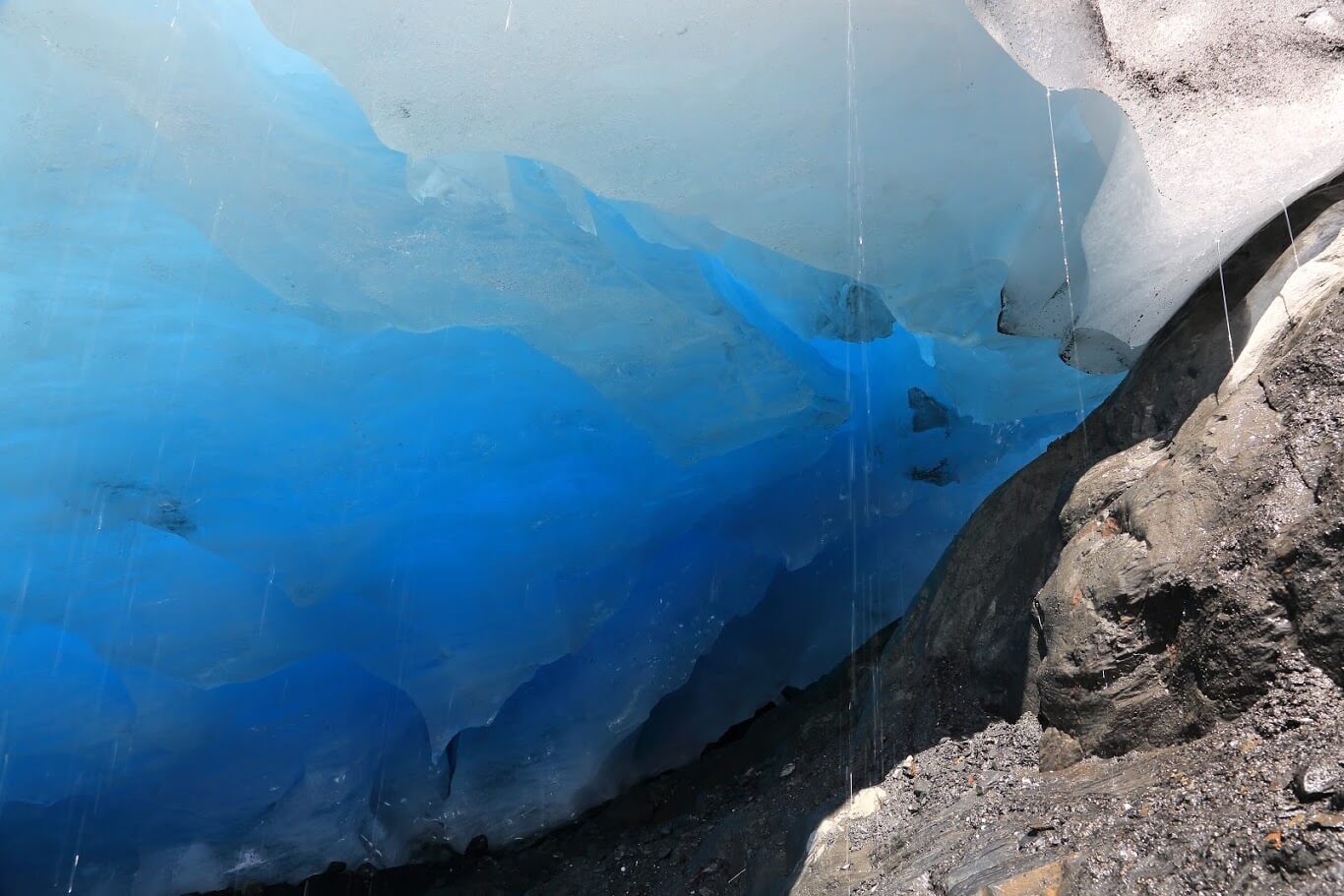 We headed north to Anchorage, restocked supplies for a couple of days and then headed down the Kenai Peninsula for a week in Seward for the 4th of July. An amazing number of floatplanes came in and the city of Seward had an awesome collection of events. Seward also has the Mount Marathon Race, a race up a very steep mountain and then back down again. People come from all over the world to participate in this crazy race - and don't forget the mountains, ocean, glaciers and fishing.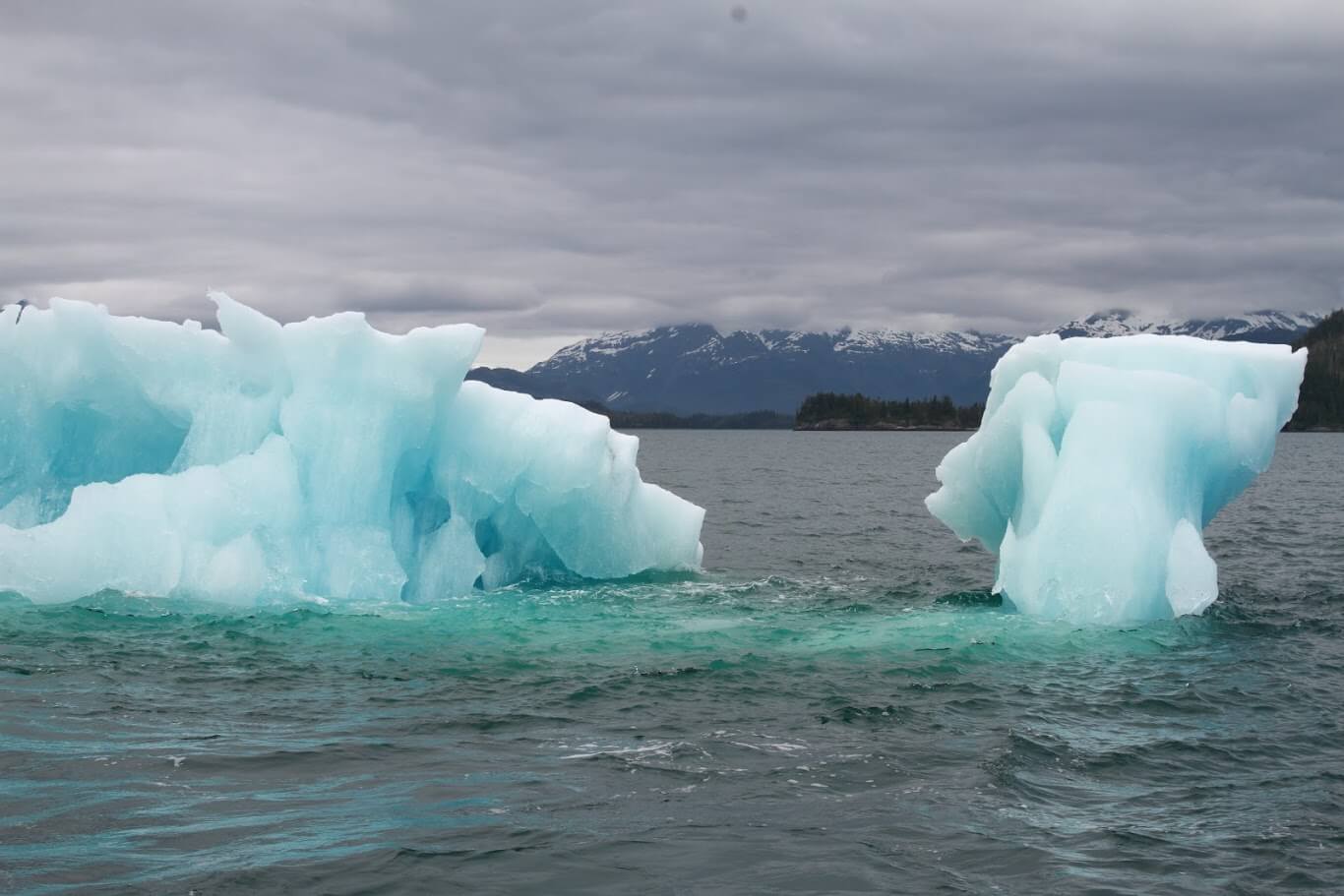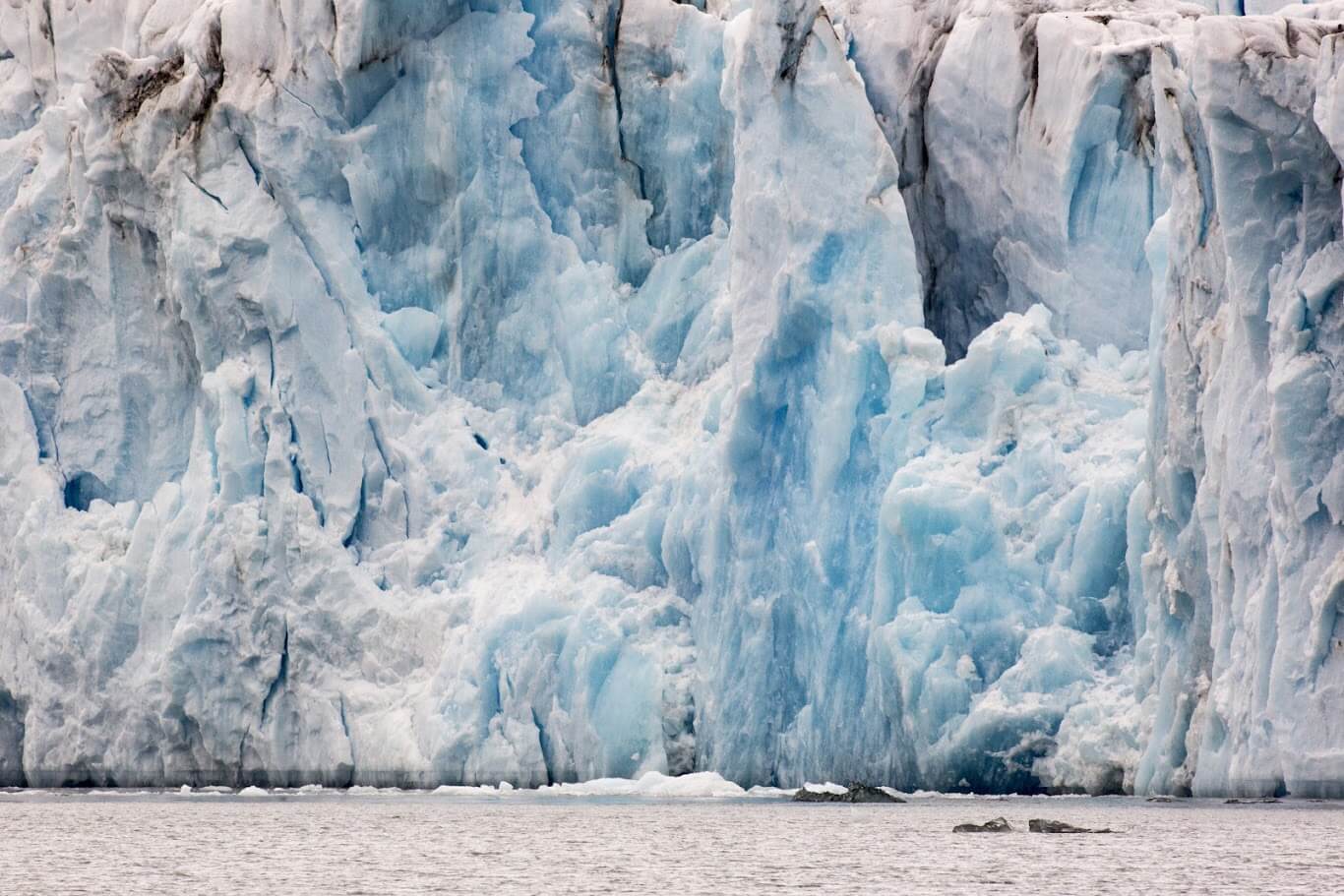 From Seward, it was just a few hours over to Homer, "the halibut fishing capital of the world". After crossing over the Kenai River, a couple of stratovolcanoes became visible across the Cook Inlet. Mount Redoubt and Mount Iliamna are well worth stopping at for a photo. Watch out for moose along the highway though, we saw several on more than one occasion. Views from skyline drive clearly show the spit of land for which Homer is famous for, along with glaciers across the bay. We stayed at Ocean Shores campground and had a view of the ocean every day. Walks on the beach at low tide were amazing.
We took a water taxi over to Katmai Bay for a day trip. It costs $80 per person round trip to use any of the numerous water taxi companies supplying this service, unless you know a boat captain. We suggest using Forrest Greer, as his rates may be more negotiable. His wife also flies a floatplane for air tourist opportunities - Barron Air. Expect around $750 per person for flightseeing to see bears or fishing trips to remote locations.
Homer has 18-foot tides and a cool little fishing hole right on the spit, perfect for catching silver salmon. We fished the Kenai River using a technique the locals call 'flossing'. You draw the fishing line across the path of salmon swimming upstream, and when the hook connects with the salmon's mouth, you set the hook. It worked!
We left Homer a couple of days early so that we could attend the Salmonfest music festival, a fundraising event in support of protecting the environment and salmon fishing. They had 64 bands playing with food trucks around the area. We then headed north towards Wasilla, a bedroom community to Anchorage.
What we learned: We saw diesel prices 15-30% higher in Alaska compared to those in the lower 48 states. Anchorage prices were better than more remote places like Homer and Valdez. Heading towards Talkeetna, we stopped at a truck stop filling station for $2.82 per gallon for diesel, which was the best price we saw since we left Texas in May.
We were unable to find a campground near Talkeetna with availability for us, so we booked a lot outside of town for the month of August. After our first day in our new location, we were able to catch Mt. Denali in all her glory – all 20,348 feet of her. With Talkeetna as our base camp, we rode the last Whistle Stop train up to Hurricane Gulch with Mt Denali reflections in the river along the way, kayaked in Denali State Park and several local lakes, and drove back roads to public mining recreation areas and more! A highlight of Talkeetna was visiting the Alaska State Fair where it was more like a festival with local food vendors, artisans and musicians around every corner. We also learned that Alaska produces very LARGE vegetables due to almost 24 hours of sunlight. The winning pumpkin at the fair this year weighed 2000 lbs.!!!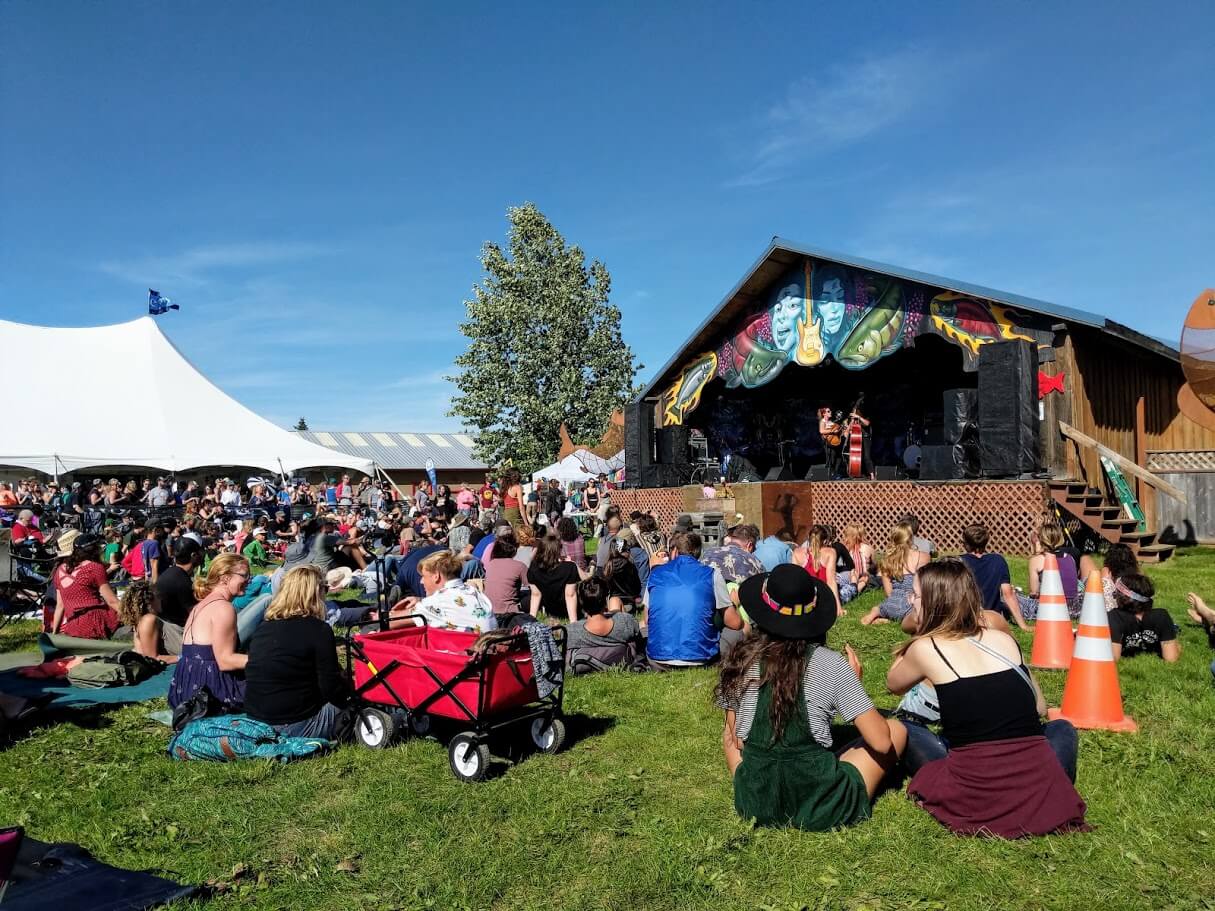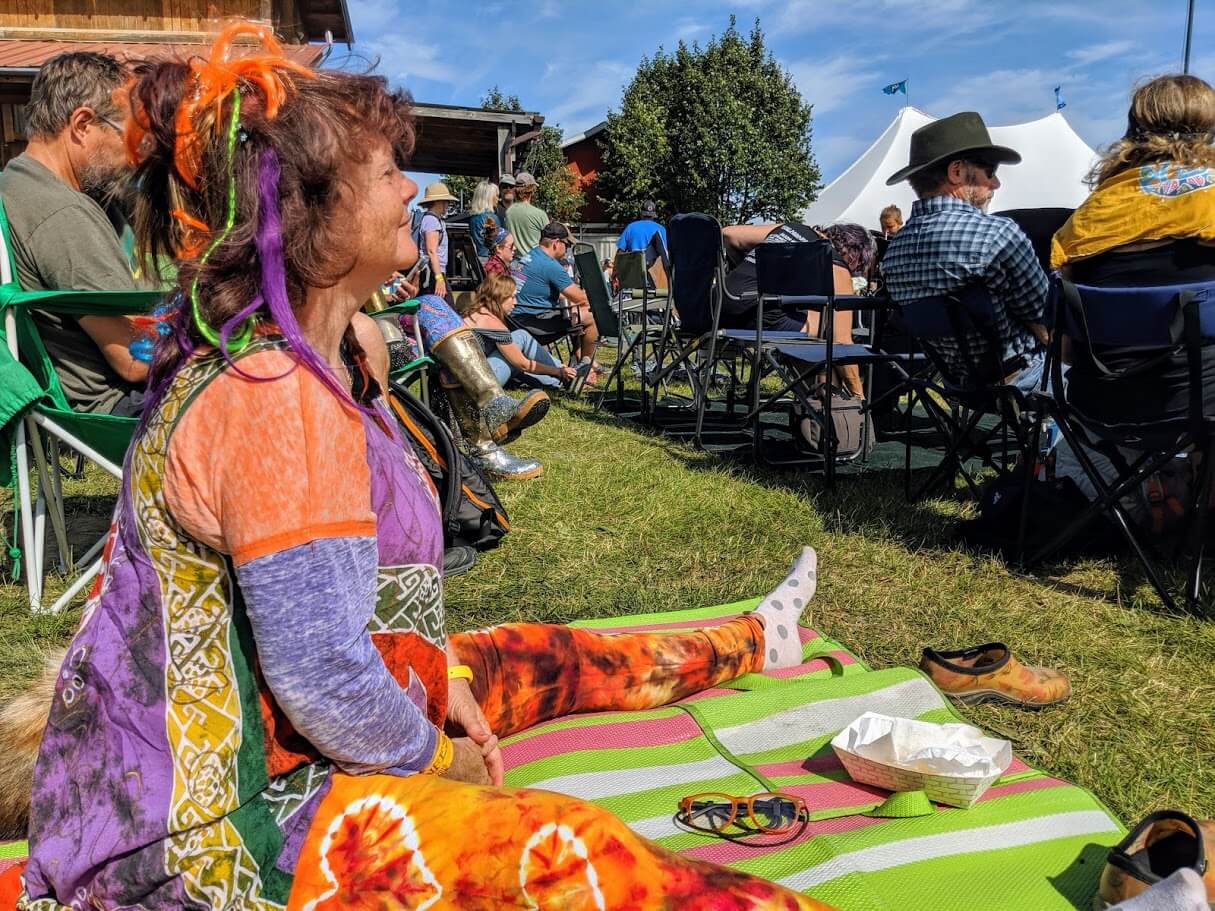 As our time was coming to an end, we spent a few days driving the Denali highway and Denali National Park to see the tundra color-change already happening in August. Fall comes early in Alaska. On our way back, we took the Eastern route through Banff National Park since we had already driven the Western route on our way to Alaska. All routes through Canada are just beautiful and Banff/Jasper is an amazingly special place. We're going to plan a future trip for a full summer, since we've had a glimpse of its beauty.
We are now back in the Lower 48 and we have consistent cell service, access to the DirecTV satellites, roads with greater than 2 lanes, lower food/gas prices and fast food restaurants on every street corner. If you want to go to Alaska and are concerned about roads and costs, we have learned that it is manageable. Alaska is truly the last frontier and it's like going back in time 20 years. We both checked off a bucket list item and plan to go again in a couple of years.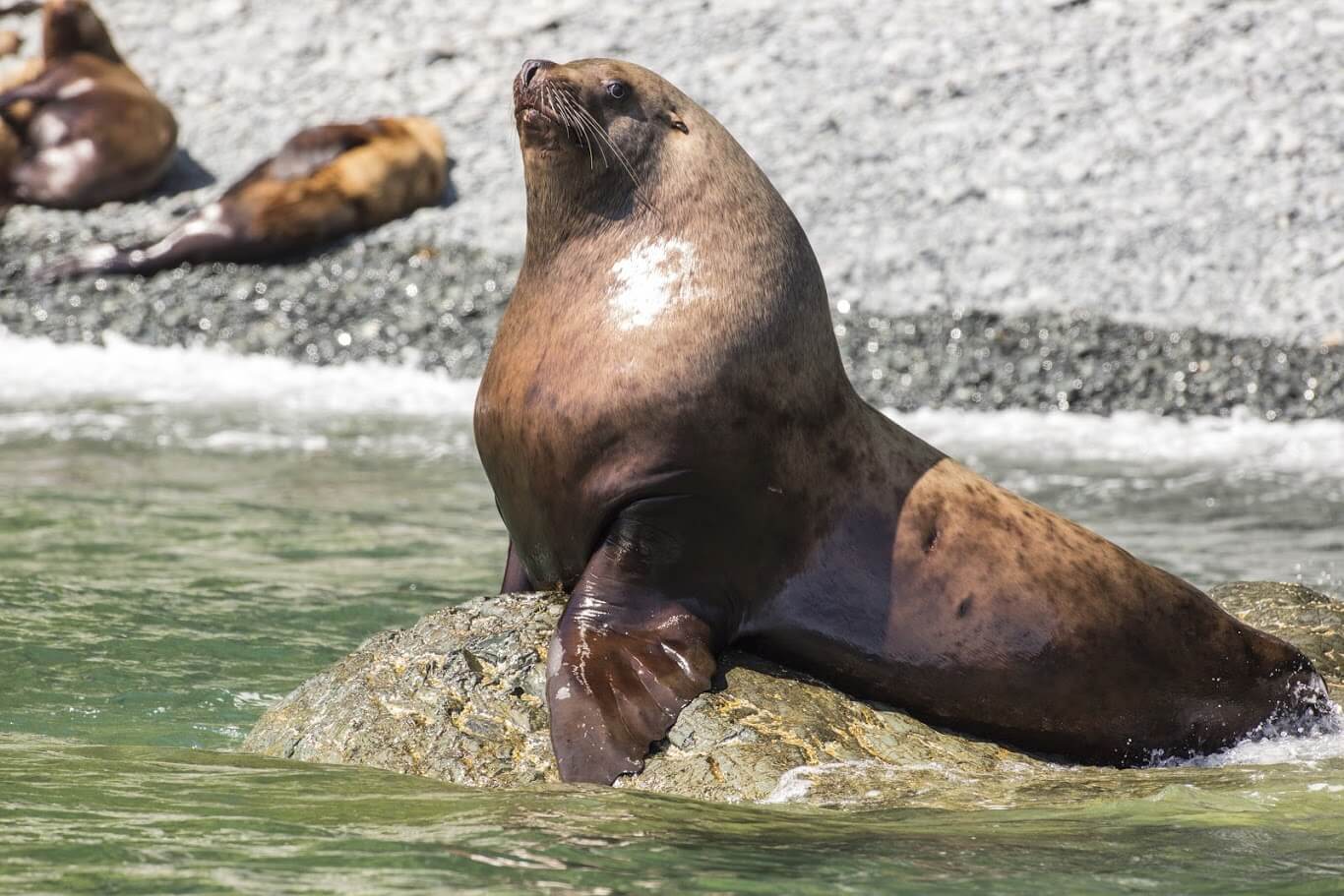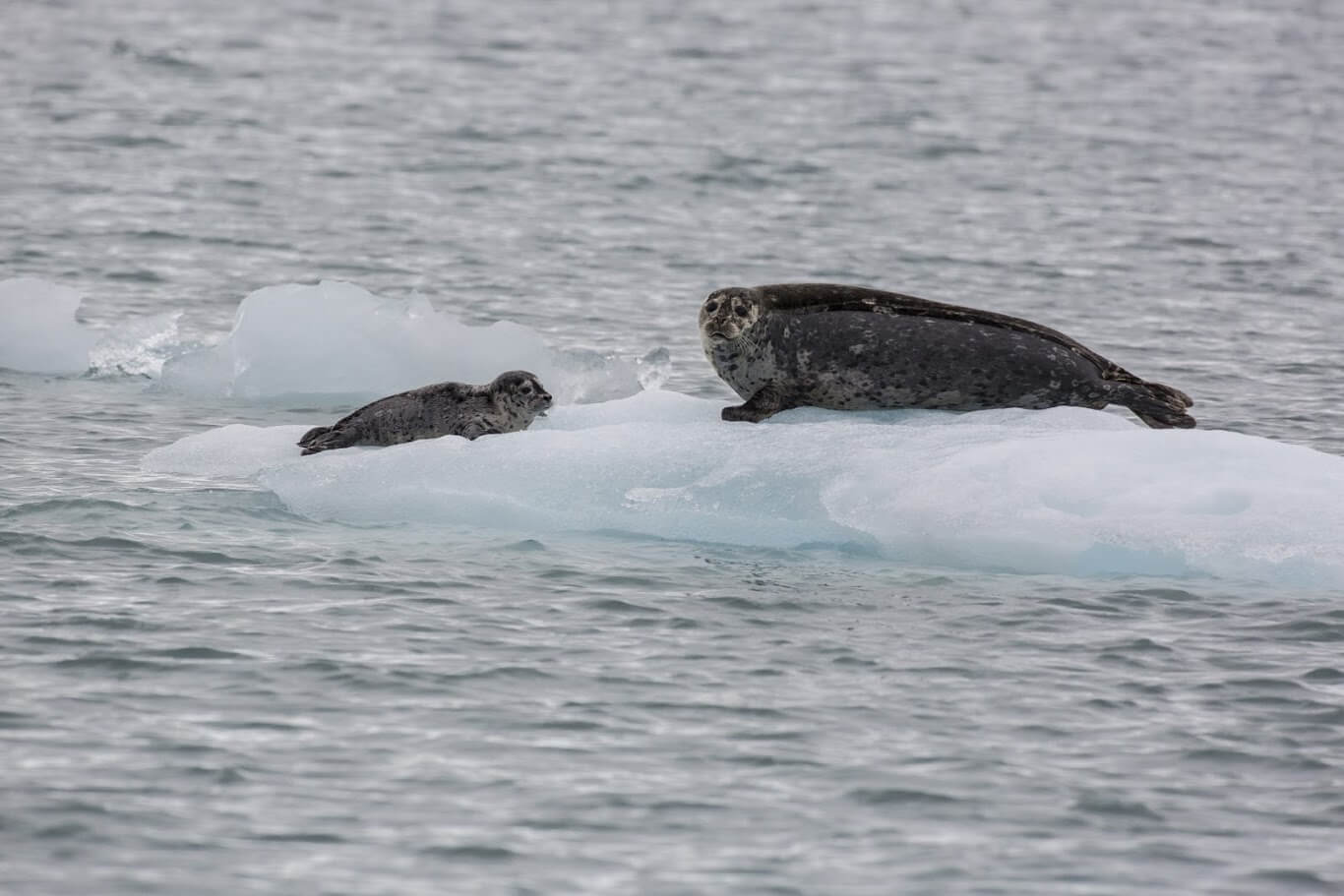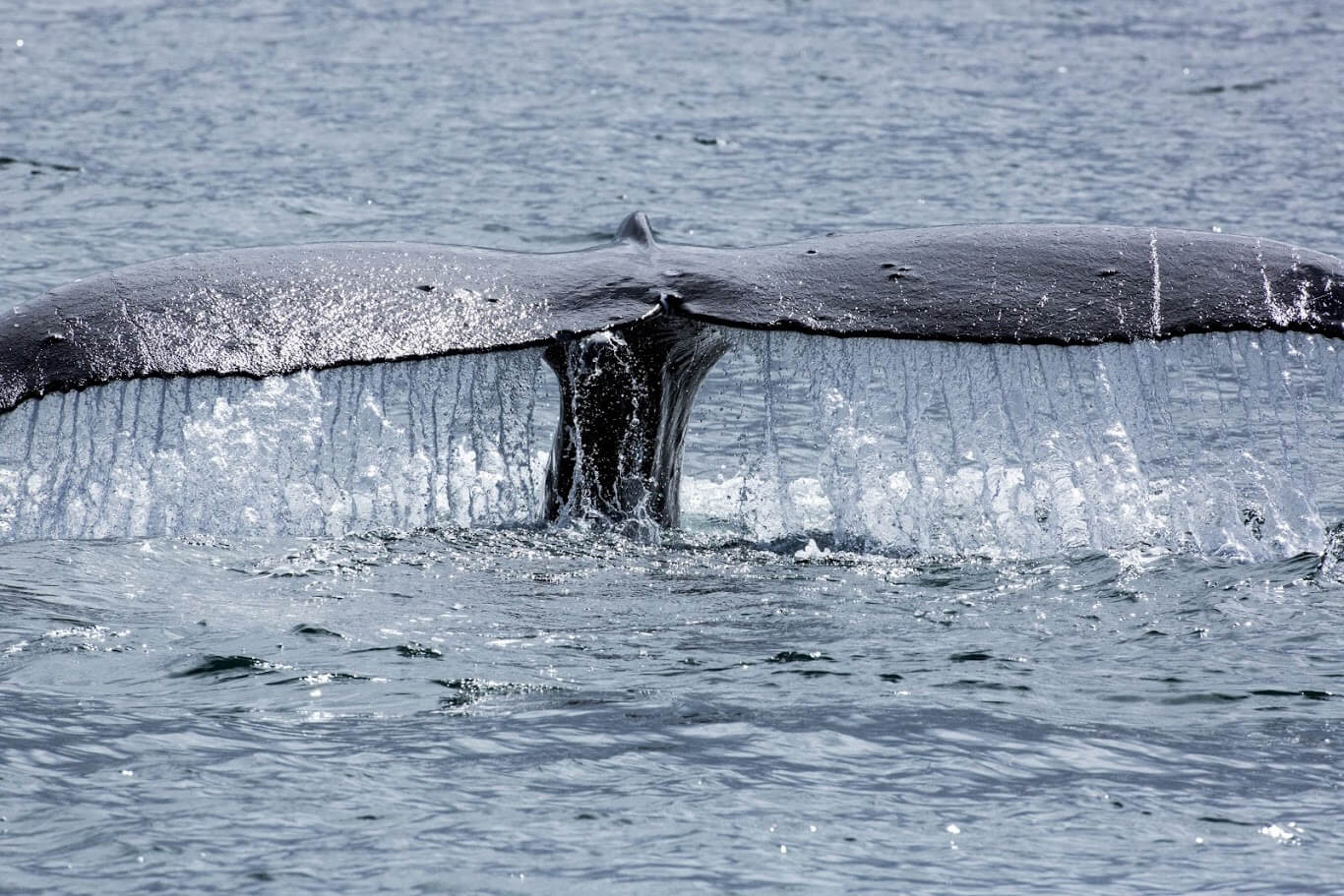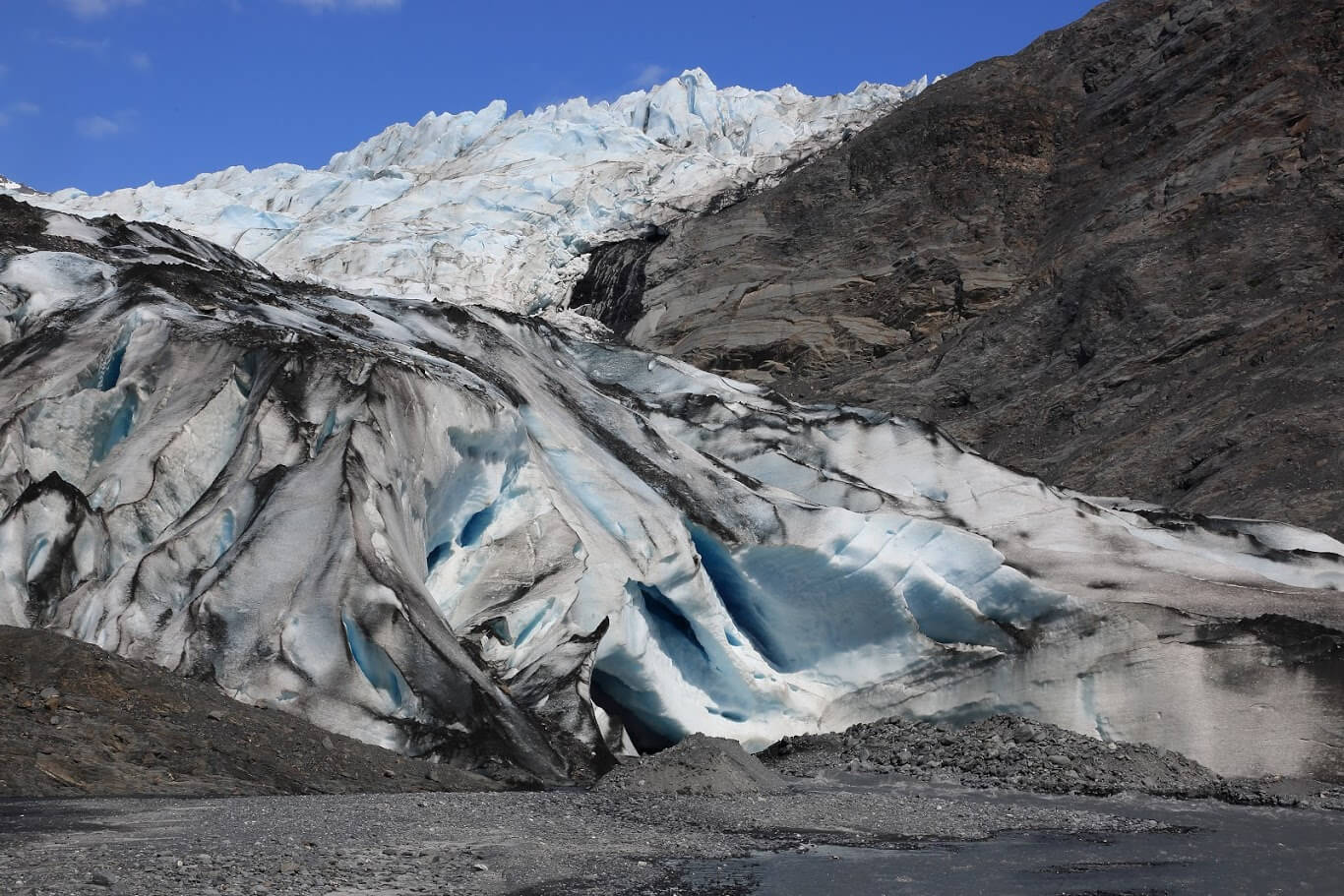 ​