How do you live the Entegra lifestyle?
What drives you? For us it's, well—the drive itself. The pursuit of a superior luxury motorcoach. Unmatched engineering innovation. Rock-solid construction. And a ride that's as smooth and quiet as it is invigorating and well-appointed.

We build our luxury motorcoaches one at a time—with a superior foundation, unrelenting attention to detail and old-world craftsmanship. Then, we back them with personalized customer service and a warranty that is unmatched in the industry. So from the moment you drive off the lot, you're not only an owner—you're a member of the family.

Entegra Coach owners truly embody this luxury coach way of life—and we love hearing all of your amazing stories. So starting with this issue, we're including a new feature that spotlights how owners are living the Entegra lifestyle. We're encouraging all of our owners to not only share their stories with us here, but to also share your photos and stories on the Entegra Coach Facebook page. In this issue, we've got a couple quick snapshots of some fun-loving Entegra Coach owners.

Tommy and Mechele Harrington
For the Harringtons, a recent getaway in their Entegra Coach was more than a roadtrip—it was the celebration of their marriage!
After purchasing an Anthem in January 2014, the couple tied the knot in October—and promptly set off on a two-week honeymoon in their luxury coach.

"It was my first trip that was more than a week long in 30 years," says Tommy.
After a fun-filled two weeks, Tommy and Mechele were on the final leg of their trip when they got a call from his parents; they were at a casino about two hours from the Harringtons' house.

"We made the decision to make one more stop in our journey for the night at the casino RV park to visit and gamble," says Tommy.
And as it turned out, the Harringtons weren't only lucky in love:

"After playing the slots for 20 minutes, I hit my first ever 'hand pay' jackpot and it paid for our entire honeymoon!" says Tommy.

Here's to many more auspicious trips in their Anthem!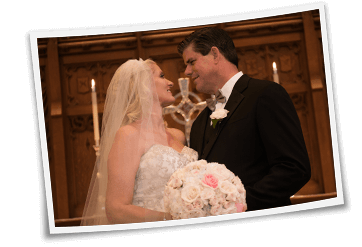 Dan Wright
There's no better way to see all our beautiful country has to offer than through the panoramic windshield of an Entegra Coach. Dan Wright happens to agree.

"Being a very serious amateur photographer for more than 50 years, I can't wait to take photos of everything," he says of travels in his luxury coach.

The next trip will take his family back west—hitting Banff, Vancouver, Washington, Oregon and California before they head home to Massachusetts.

"Our country has soooo much to offer," says Dan.

We're looking forward to some share-worthy pictures!
Now share your story!
Tell us how you live the Entegra Coach way of life—we might contact you to appear in an upcoming issue. Be sure to include your email address and phone number. Also, check us out on Facebook, "like" our page and join the conversation to share your latest travel tales.


LIKE US ON FACEBOOK BELOW: