The Entegra Coach Quick-Reference Tow Guide
Not only does owning a motorhome allow you to go just about anywhere without sacrificing many of the comforts of home, but you can also bring extra gear and in some cases an everyday vehicle for exploring or running errands. Quickly compare the towing capabilities from across the Entegra Coach line-up with this simple guide. Click below to enlarge guides.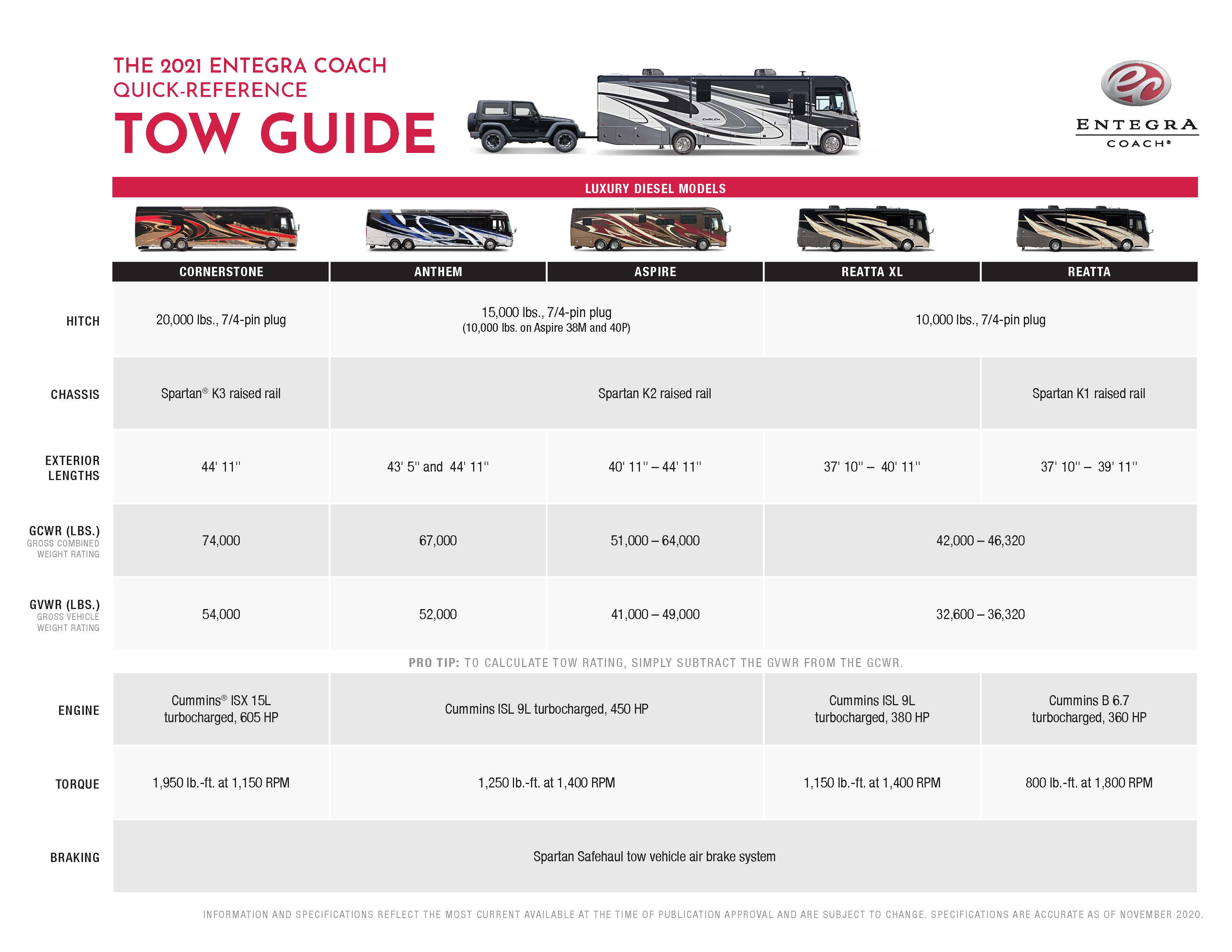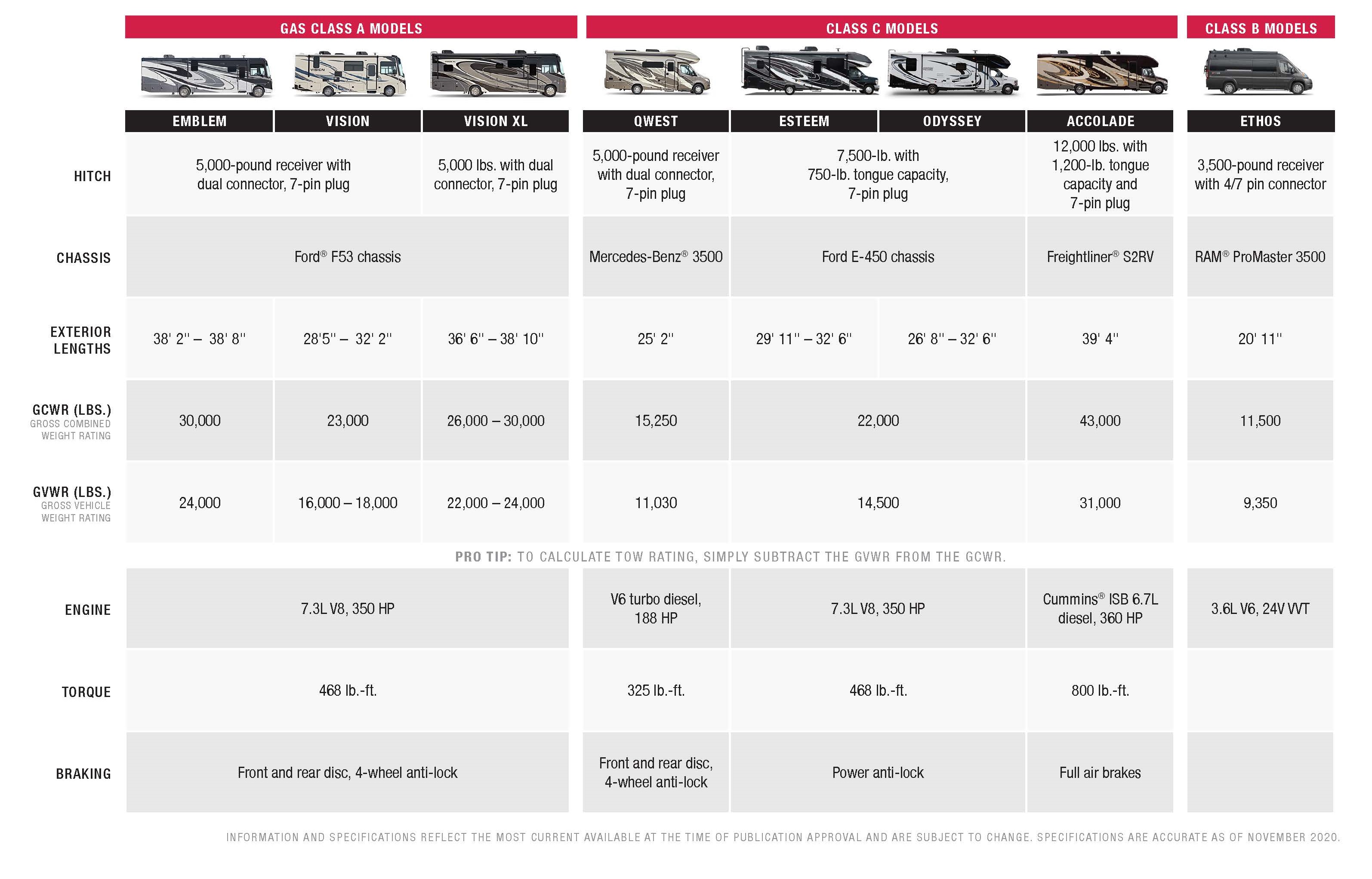 Interested in a 2020 Entegra Coach model? View our 2020 tow guide here.