Must-Visit Memorial Day Destinations
Spring is in full swing, which means Memorial Day is just around the corner! Why not take advantage of the long weekend with something new and exciting?
This year, there are more than a few attractions worth visiting to make the most of your weekend. Here's a list of fresh destinations and activities to try out this Memorial Day.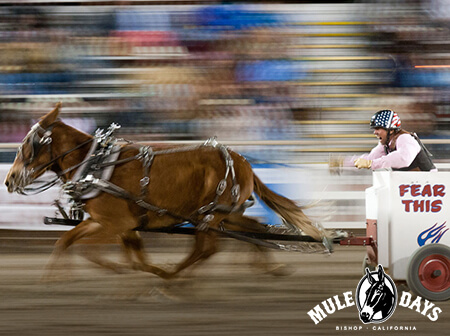 Make a trip to Mule Days
Bishop, California
If you've never watched a group of mule-riding cowboys and cowgirls play a round of "musical tires"—you're missing out.
May 22-27 marks the 49th annual Mule Days event in Bishop, California. Visitors, campers and showmen from around the country come together for six days of action-packed fun, entertainment and great food. And, yes—there's plenty of room to host RVers!
Whether you know a lot or a little about the mule's legacy, this event is still well worth a visit. This wildly popular attraction is packed with nonstop events hosted in several arenas around the premises. Enjoy the showmanship of donkey dressage, catch amateur reining, and see horse and mule races. And if you're looking to take in a truly unique event, be sure to catch a round of "musical tires."
Other special events include an opening night supper with entertainment, arts and crafts and more. Plus, enjoy concert performances by top Western Music Association entertainers, and a special parade of both contestants and dignitaries honoring the mules' legacy.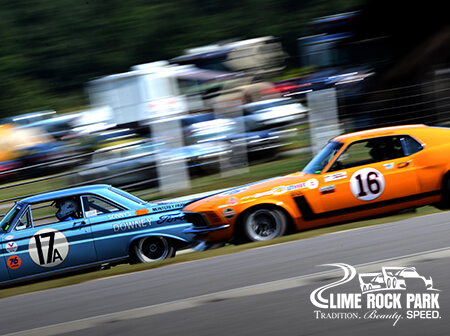 Indulge your inner auto enthusiast
Lakeville, Connecticut
If you're an auto enthusiast, Lime Rock's Memorial Day auto show and races are a must-visit.
Connecticut's Lime Rock Park is an RV-friendly spot that boasts four days of races, shows, and events—including the Pirelli World Challenge. Lime Rock's Memorial Day festivities feature exciting races among all PWC classes, including Cadillacs, Audis, BMWs, Lamborghinis, Maseratis, Mazdas, Hondas and more.
In addition to races, the on-site auto show is truly a treat for car-lovers. Each year features muscle cars, street rods, motorcycles, classic cars, antiques, race cars, trucks, and even some handmade motorized vehicles (including a motorized 55-gallon drum on wheels)!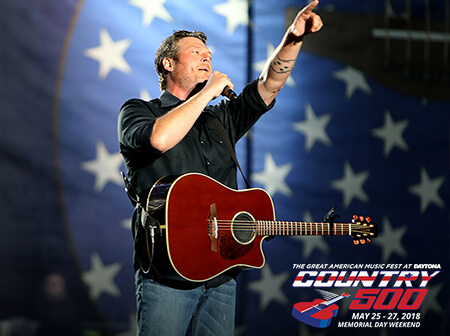 Cut loose at the Country 500 Festival
Daytona Beach, Florida
The Country 500 festival hosts some of the biggest stars in country music—including Toby Keith, Chris Stapleton, Dierks Bentley and Sugarland—over a three-day, three-night Memorial Day weekend extravaganza.
While the music's certainly enough of a draw for most visitors, attendees also get access to a wide range of food trucks and booths, carnival rides, arcade games and country-and-western merchandise.
The cool part? RV campsites are hosted inside the grounds of the Daytona International Speedway.
Bonus: Tips for scoring a last-minute spot
We get it—not everyone is a planner.
Luckily, there are still plenty of options. For RVers who have opted for a luxury motorhome, many generous beachfront parks—from Michigan to Florida—are set up with all the makings of an incredible summer holiday weekend. The secret with these parks is to check in frequently. While they fill up quickly, there's always a chance of a cancellation.
So if you're more the type to quietly usher in the summer season (or if you're making last-minute reservations) RV Park Reviews and Reserve America's database offer a full list of RV-friendly campsites you can explore and contact to make reservations. These tools allow you to pull data about campgrounds by simply entering the city, state, zip code, or facility where you want to set up camp. Read reviews, check availability or contact the campsite directly with the help of these directories.
It's not just directories that can help increase your chances of scoring a last-minute spot for the long weekend. Another popular strategy is the "walk-in"—i.e., showing up at a campground banking on the fact that there will be at least one no-show whose spot you can take. Additionally, less-traveled state parks and municipalities are among recommendations for last-minute RV planners.