East Coast Seafood Tour: Where to Go and What to Eat
Sure—there are countless things to see and do on the East Coast, from fascinating historical sites and booming metropolises to gorgeous scenery and beaches. But, when visiting the East Coast, you simply can't pass up the opportunity to nosh—more specifically, enjoy some of the region's signature seafood. From crab shacks to oyster bars, here's where to head for some of the best seafood on the East Coast.
Eat fresh lobster in Maine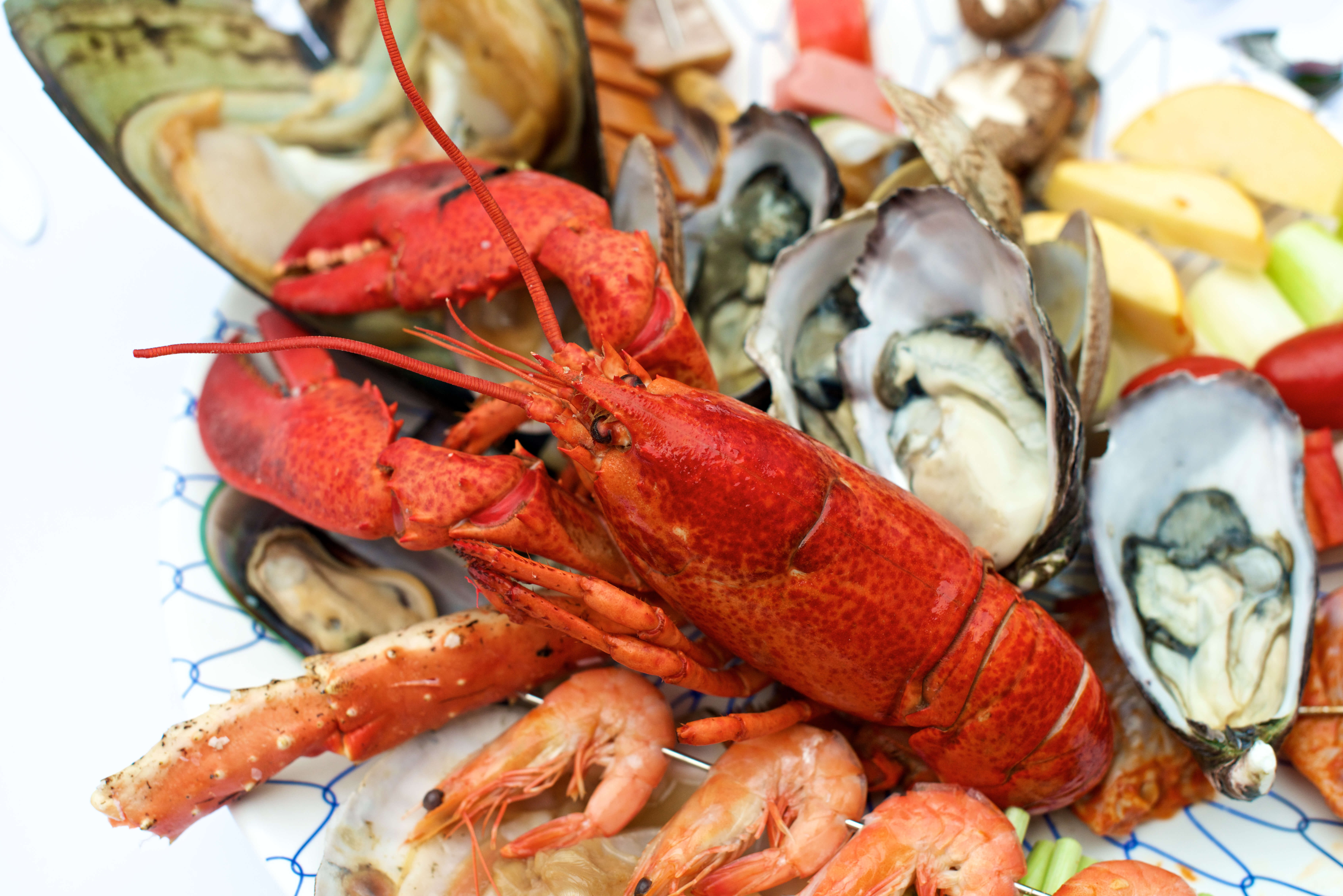 Maine has earned a reputation for having some of the best lobster on the East Coast—not an easy feat to pull off in a region known for its fantastic seafood. Head to one of the many traditional Maine lobster shacks on the coast and prepare to get messy. While there are countless options to choose from, Nunan's Lobster Hut, Five Islands Lobster Co. and Shaw's Fish & Lobster Wharf Restaurant all come highly recommended. Want to take your love of lobster one step further? Head to Rockland, Maine during the first week of August for Maine Lobster Fest.
Dive into a bowl of clam chowder in Massachusetts
When it comes to clam chowder, perhaps the most famous of the three popular varieties is the creamy, hearty Boston clam chowder (or should we say, "chowdah"). There are plenty of places to choose from in the greater Boston area, Legal Sea Foods, James Hook & Co., and Neptune Oyster are all popular options. Fancy a lighter chowder? Head south to Rhode Island and give their richly-flavored broth-based chowder a taste.
Devour a buttery lobster roll in Connecticut
While it's difficult to choose between Maine or Connecticut style lobster rolls, we ultimately settled on Connecticut. While Maine's mayo-based lobster rolls are ideal during colder months, nothing says "summer" like Connecticut's hot buttered rendition. According to many, Lobster Landing serves up the best lobster roll in Connecticut, while Seven Seas and Lenny and Joe's Fish Tale also get high marks.
Head to New York for fresh oysters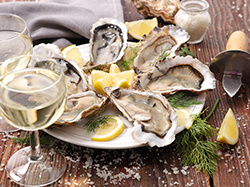 In search of the East Coast's freshest oysters? Head to New York—Long Island, to be exact—home of the ever-popular Blue Point oyster. To get your fair share of Long Island's freshest oysters, head to Oyster Fest, which takes place every October in Oyster Bay, New York. Can't make the fest? Pay a visit to Louie's Oyster Bar & Grille in Port Washington, a local staple that's been serving up oysters since 1905.
Visit an authentic crab house in Maryland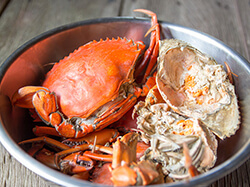 From Old Bay-seasoned blue crabs from Chesapeake Bay to the state's signature crab cakes, it's nearly a crime to visit Maryland and not indulge in a few crab feasts. Natives brag about the Eastern Shore's traditional crab shacks, which are well-worth the trek. Likewise, visitors to Baltimore can experience love-at-first-bite at L.P. Steamers, Faidley Seafood and Schultz's Crab House.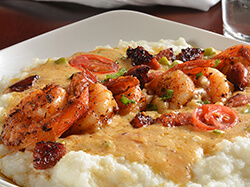 Shuck fresh shrimp in South Carolina
Fun fact: roughly 90 percent of the shrimp we eat is actually imported from Asia! You know what that means? It's about time you got your hands on some fresh-from-the-ocean shrimp. Head to South Carolina and try the local specialty: fresh shrimp with a side of buttery grits. A Lowcountry Backyard on Hilton Head Island and Hominy Grill in Charleston are both hugely popular options. Prefer your shrimp fried? Give Bowens Island Restaurant a try.
Where's your favorite place in the United States to get fresh seafood? Share your tips on our Facebook page!