Midwest BBQ Tour: Where to go and what to eat
Contrary to popular belief, the Midwest is more than just rolling plains and corn fields. It has plenty of hidden gems to offer, including being the home to some great BBQ that will leave your mouth watering and wanting more. So before you overlook the Midwest as a throughway to your final destination, check out this list of must-eat BBQ places.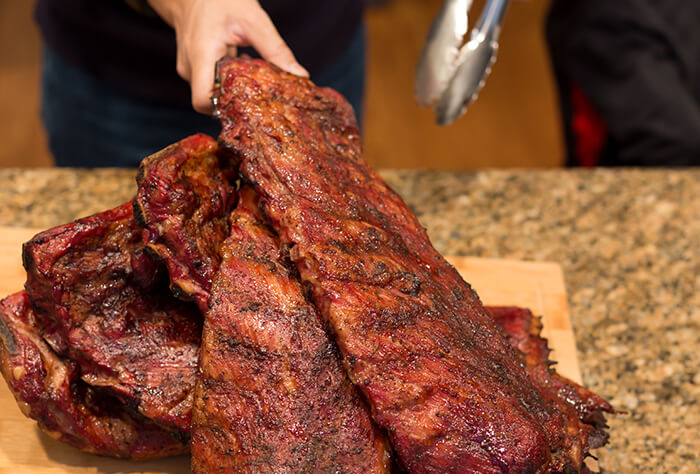 Chow down on ribs in Kansas
HHB BBQ in downtown Topeka, Kansas is rumored to have some of the best ribs around. Coated in a special rub created by Pit Master-Owner Ed Moege and then slow cooked in the smoker out back, the meat is near fall-apart-tender and finger lickin' good! Other notable joints include Woodyard Bar-B-Que in Kansas City known for its jumbo BBQ hot wings, and Joe's Kansas City Bar-b-que known for more than just great food as it was born out of gas station.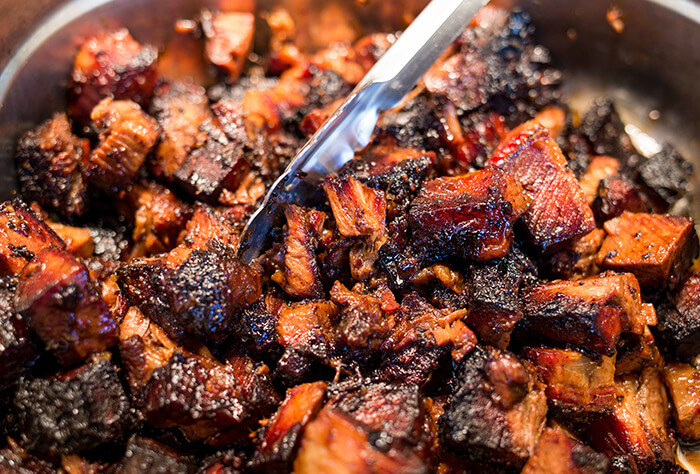 Eat the burnt ends in Missouri
Arthur Bryant's Barbeque which opened in the early 1920's is famous for its burnt ends – flavorful pieces of meat cut from the "point" half of a smoked brisket. Served over butter toast or plain white bread, these are a delicious treat. Bogart's Smokehouse and Pappy's Smokehouse also come highly recommended if you're in St. Louis.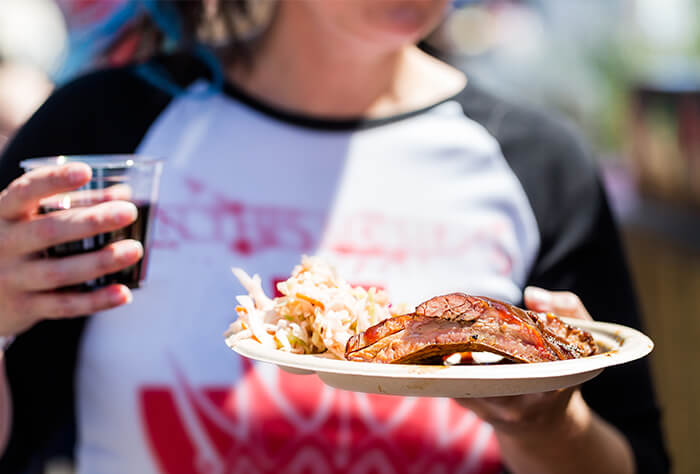 Savor the smoke-flavor in Oklahoma
The Sooner State's love affair with Barbeque is long-running and is highlighted by the "World's Biggest BBQ of 1923" when governor-elect Jack Walton promised to house a public barbeque instead of an inaugural ball. It lured nearly 100,000 to the state fairgrounds in the middle of winter where they feasted on almost any sort of meat you can think of. When in this state, you won't want to miss BurnCo BBQ in Tulsa or Iron Star in Oklahoma City.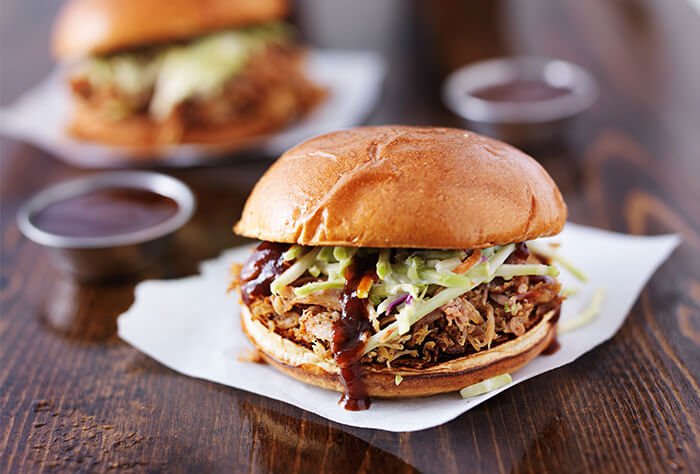 Taste the Pulled Pork in Arkansas
Dating back more than a century, you'll want to try the barbeque pork sandwich, "wi or wi'out slaw", covered in the thin vinegary sauce dating back to just after the Civil War from Jones Barbeque Diner. Another must try in Arkansas is McClard's Barbeque best-known for smoky pork ribs and butts slathered in a thin, tangy sauce. An unexpected bonus at McClard's? Its famous tamales stuffed with beef and pork and steamed in paper instead of corn husks.
Do you have a favorite Midwest BBQ joint? Share with us on our Facebook page!