Uncompromising Luxury and Refined Handling in a Compact Design

THE QUIETEST RIDING, BEST HANDLING COACH ON THE MARKET TODAY. PERIOD.
Introducing the all-new for 2020, Reatta XL. This new addition to our compact luxury diesel family is built on the Spartan K2 Chassis and features exlusive indpendent front suspension. Exceptional handling and drivability match leisure and elegance in this luxury coach. Hand laid, heated tile floors offer the feel of a luxury spa. Fresh styling cues accent solid surface countertops, LED recessed lighting and residential style appliances. If you are looking for everything luxury in a compact diesel, this coach is worth the look.
Specs
| | |
| --- | --- |
| Gross Vehicle Weight Rating (lbs) | 32,600 |
| Gross Combined Weight Rating (lbs) | 42,000 |
| Front Gross Axle Weight Rating (lbs) | TBD |
| Rear Gross Axle Weight Rating (lbs) | TBD |
| Tag Axle Gross Weight Rating (lbs) | N/A |
| Exterior Length | 37' 10" |
| Exterior Width | 101" |
| Exterior Height with A/C and Satellite | 12' 10" |
| Interior Height | 84" |
| Fresh Water Capacity (gals) | 100 |
| Wheel Base | 230" |
| Grey Waste Water Capacity (gals) | 62 |
| Black Waste Water (gals) | 41 |
| Furnace (BTU Output) | 40,000 |
| Fuel Tank Capacity (gals) | 100 |
Specs
| | |
| --- | --- |
| Gross Vehicle Weight Rating (lbs) | 36,320 |
| Gross Combined Weight Rating (lbs) | 46,320 |
| Front Gross Axle Weight Rating (lbs) | 14,320 |
| Rear Gross Axle Weight Rating (lbs) | 22,000 |
| Tag Axle Gross Weight Rating (lbs) | N/a |
| Exterior Length | 39' 11" |
| Exterior Width | 101" |
| Exterior Height with A/C and Satellite | TBD |
| Interior Height | 84" |
| Fresh Water Capacity (gals) | 100 |
| Grey Waste Water Capacity (gals) | 62 |
| Black Waste Water (gals) | 41 |
| Fuel Tank Capacity (gals) | 100 |
| Furnace (BTU Output) | 40,000 Aqua-Hot |
| Wheel Base | 255" |
Specs
| | |
| --- | --- |
| Gross Vehicle Weight Rating (lbs) | 36,320 |
| Gross Combined Weight Rating (lbs) | 46,320 |
| Front Gross Axle Weight Rating (lbs) | 14,320 |
| Rear Gross Axle Weight Rating (lbs) | 22,000 |
| Tag Axle Gross Weight Rating (lbs) | N/a |
| Exterior Length | 39' 11" |
| Exterior Width | 101" |
| Exterior Height with A/C and Satellite | TBD |
| Interior Height | 84" |
| Fresh Water Capacity (gals) | 100 |
| Grey Waste Water Capacity (gals) | 62 |
| Black Waste Water (gals) | 41 |
| Fuel Tank Capacity (gals) | 100 |
| Furnace (BTU Output) | 40,000 Aqua-Hot |
| Wheel Base | 255" |
Specs
| | |
| --- | --- |
| Gross Vehicle Weight Rating (lbs) | 36,320 |
| Gross Combined Weight Rating (lbs) | 46,320 |
| Front Gross Axle Weight Rating (lbs) | 14,320 |
| Rear Gross Axle Weight Rating (lbs) | 22,000 |
| Tag Axle Gross Weight Rating (lbs) | N/a |
| Exterior Length | 40' 11" |
| Exterior Width | 101" |
| Exterior Height with A/C and Satellite | TBD |
| Interior Height | 84" |
| Fresh Water Capacity (gals) | 100 |
| Grey Waste Water Capacity (gals) | 62 |
| Black Waste Water (gals) | 41 |
| Fuel Tank Capacity (gals) | 100 |
| Furnace (BTU Output) | 40,000 Aqua-Hot |
| Wheel Base | 267" |
All Floorplans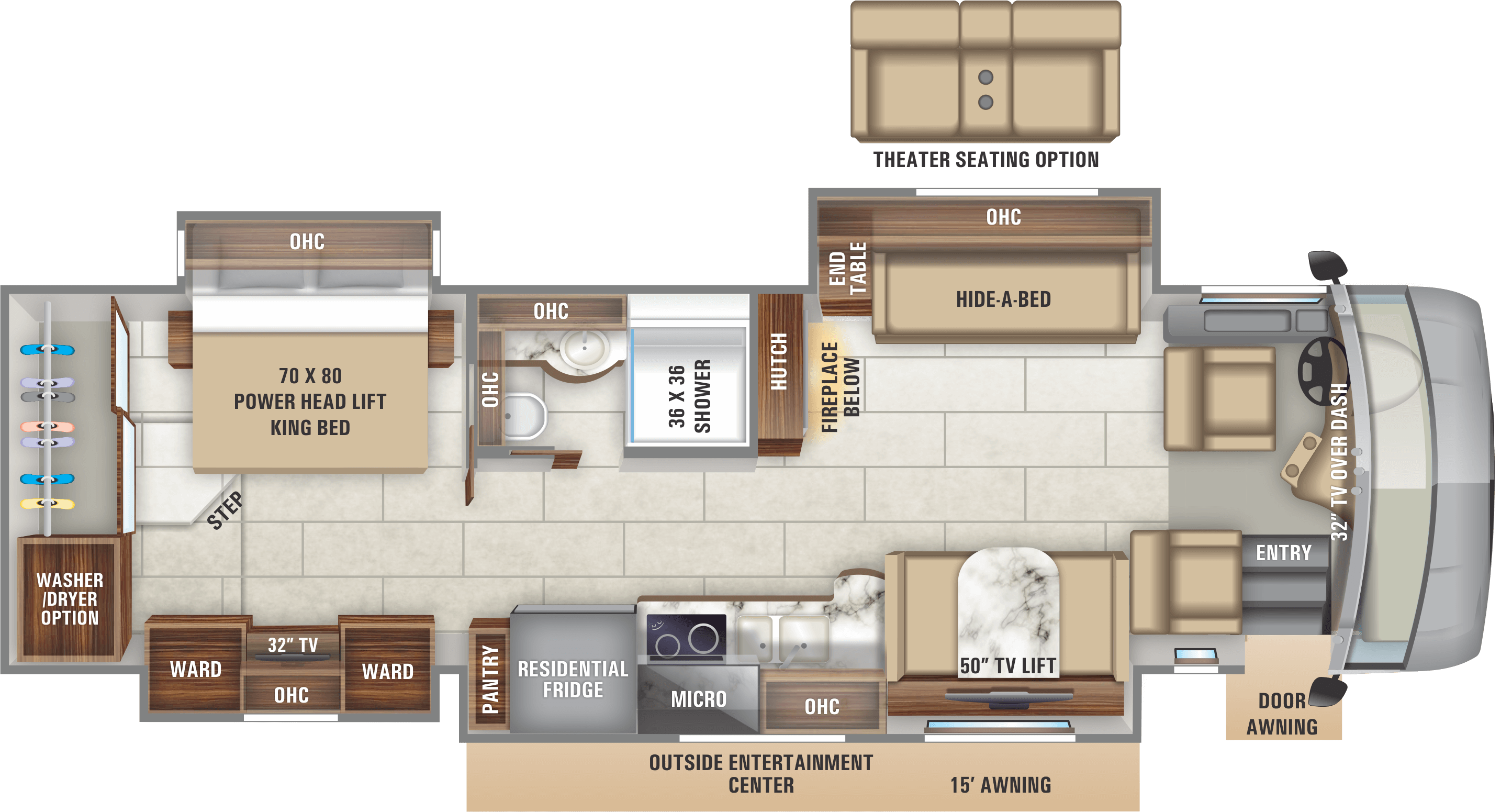 2020 Reatta XL | 37K
---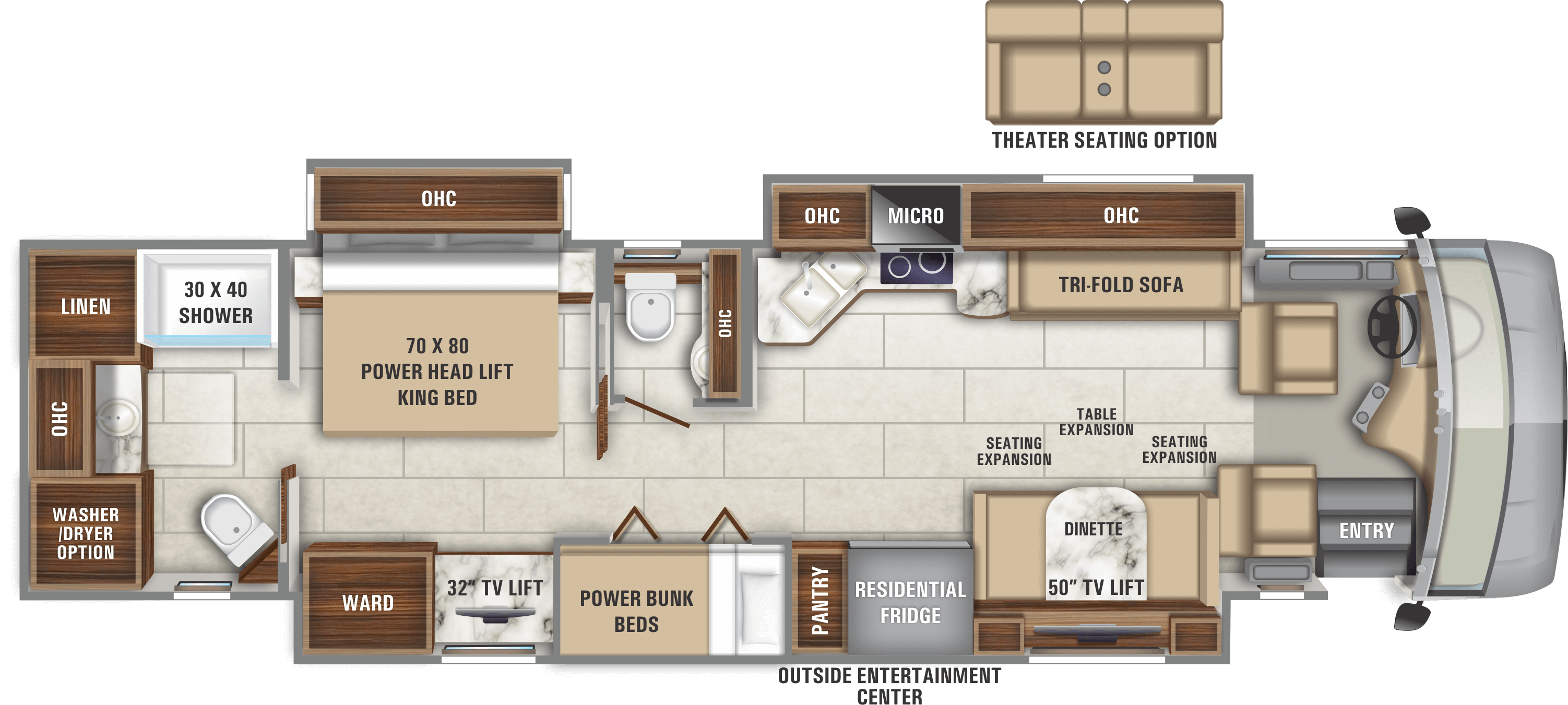 2020 Reatta XL | 39BH
---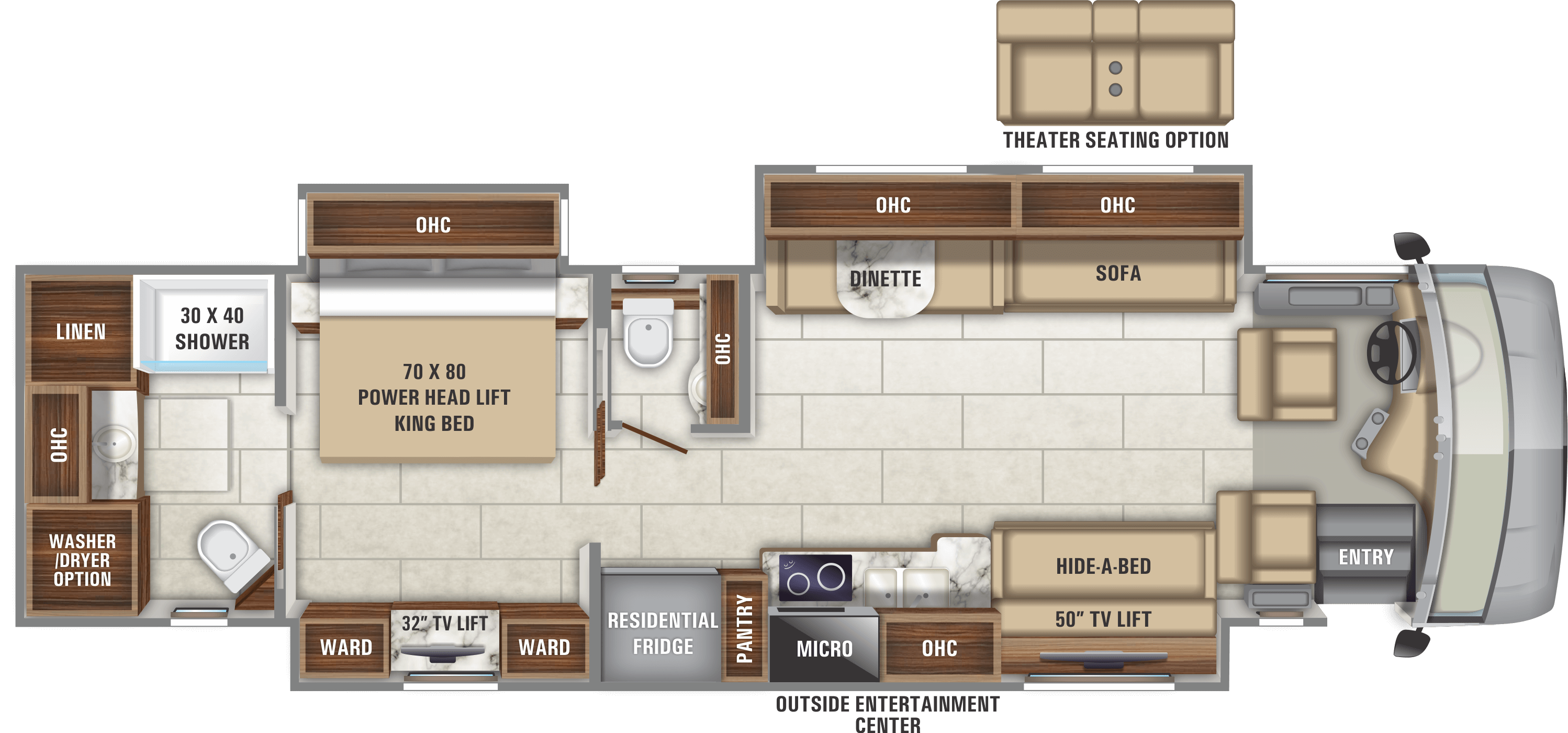 2020 Reatta XL | 39T2
---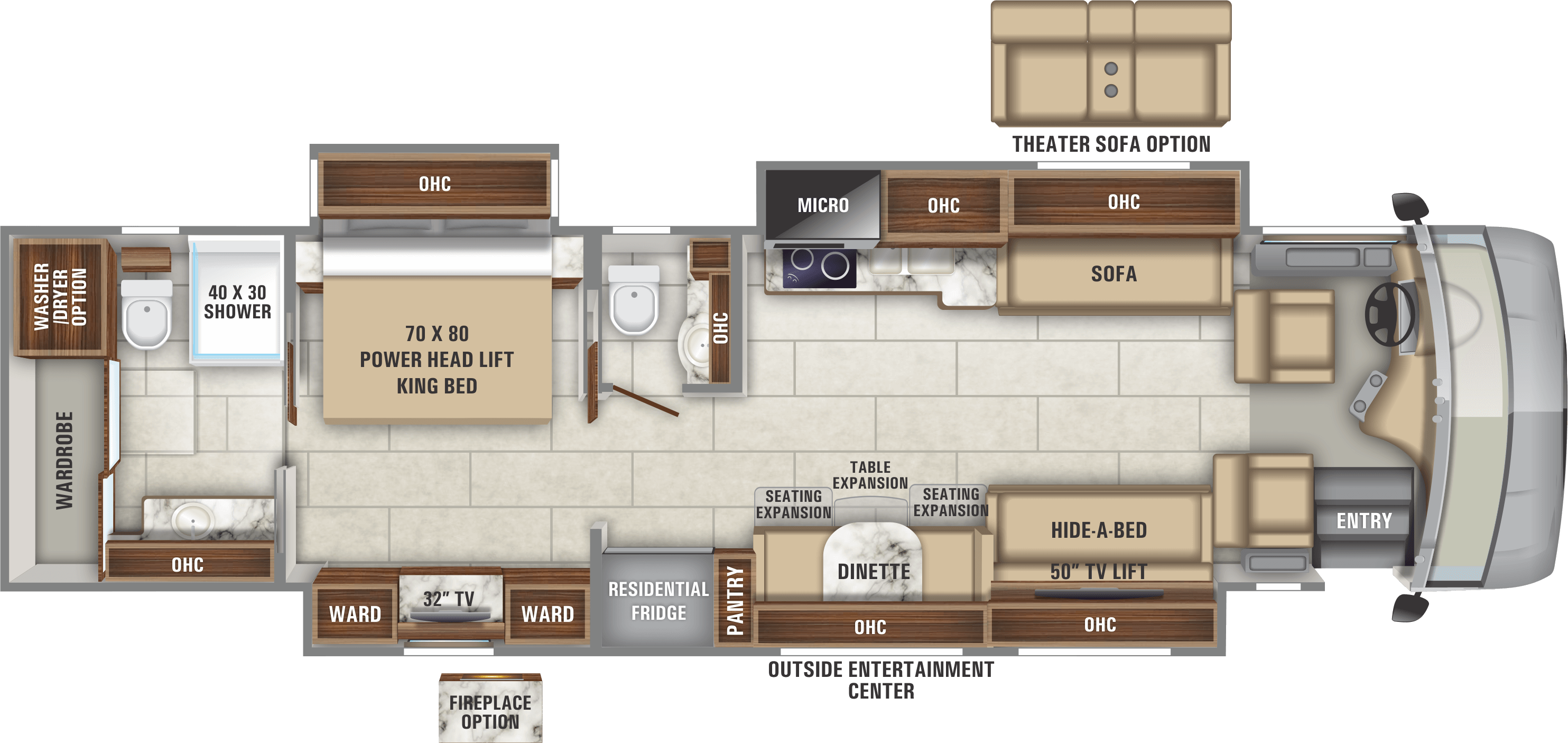 2020 Reatta XL | 40Q2
---