Where Comfort Meets the Road

THE QUIETEST RIDING, BEST HANDLING COACH ON THE MARKET TODAY. PERIOD.
Balance and symmetry are the ruling characteristics of the formal design of the Emblem. Built on the Ford F53 chassis, the Emblem features the E-Z drive Elite ride and handling package. This standard package includes heavy-duty front and rear stabilizer bars, a computer-balanced driveshaft, jounce bumpers and SACHS shocks for an exceptional ride, even on rugged terrain. In 2020, LED lighting throughout the coach illuminates the exquisite finishes, bringing light to your journey and comfort always ahead.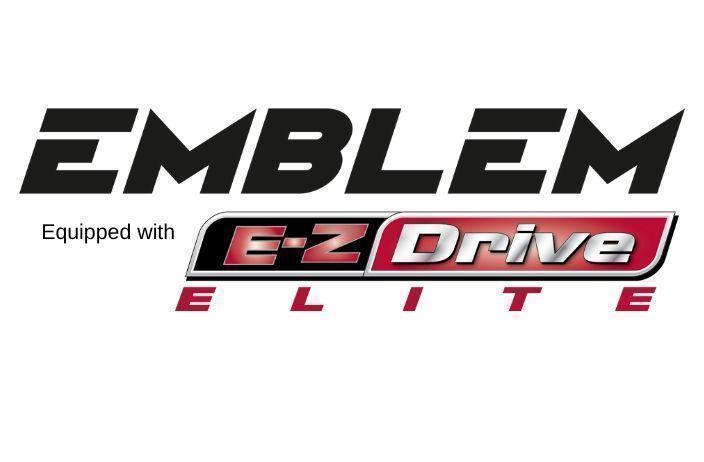 Specs
| | |
| --- | --- |
| Gross Vehicle Weight Rating (lbs) | 24,000 |
| Gross Combined Weight Rating (lbs) | 30,000 |
| Front Gross Axle Weight Rating (lbs) | 9,000 |
| Tag Axle Gross Weight Rating (lbs) | N/a |
| Exterior Length | 38' 8" |
| Exterior Width | 101" |
| Exterior Height with A/C and Satellite | 12' 7" |
| Interior Height | 84" |
| Fresh Water Capacity (gals) | 72 |
| Grey Waste Water Capacity (gals) | 40 |
| Black Waste Water (gals) | 40 |
| Fuel Tank Capacity (gals) | 80 |
| Furnace (BTU Output) | 35,000 |
| Wheel Base | 252" |
| Rear Gross Axle Weight Rating (lbs) | 15,500 |
Specs
| | |
| --- | --- |
| Gross Vehicle Weight Rating (lbs) | 24,000 |
| Gross Combined Weight Rating (lbs) | 30,000 |
| Tag Axle Gross Weight Rating (lbs) | N/a |
| Front Gross Axle Weight Rating (lbs) | 9,000 |
| Rear Gross Axle Weight Rating (lbs) | 15,500 |
| Exterior Length | 38' 8" |
| Exterior Width | 101" |
| Exterior Height with A/C and Satellite | 12' 10" |
| Interior Height | 84" |
| Fresh Water Capacity (gals) | 72 |
| Grey Waste Water Capacity (gals) | 50 |
| Black Waste Water (gals) | 31 |
| Fuel Tank Capacity (gals) | 80 |
| Furnace (BTU Output) | 35,000 |
| Wheel Base | 252" |
Specs
| | |
| --- | --- |
| Gross Vehicle Weight Rating (lbs) | 24,000 |
| Gross Combined Weight Rating (lbs) | 30,000 |
| Front Gross Axle Weight Rating (lbs) | 9,000 |
| Rear Gross Axle Weight Rating (lbs) | 15,500 |
| Tag Axle Gross Weight Rating (lbs) | N/a |
| Exterior Length | 38' 2" |
| Exterior Width | 101" |
| Exterior Height with A/C and Satellite | 12' 10" |
| Interior Height | 84" |
| Fresh Water Capacity (gals) | 72 |
| Grey Waste Water Capacity (gals) | 50 |
| Black Waste Water (gals) | 31 |
| Fuel Tank Capacity (gals) | 80 |
| Furnace (BTU Output) | 35,000 |
| Wheel Base | 252" |
All Floorplans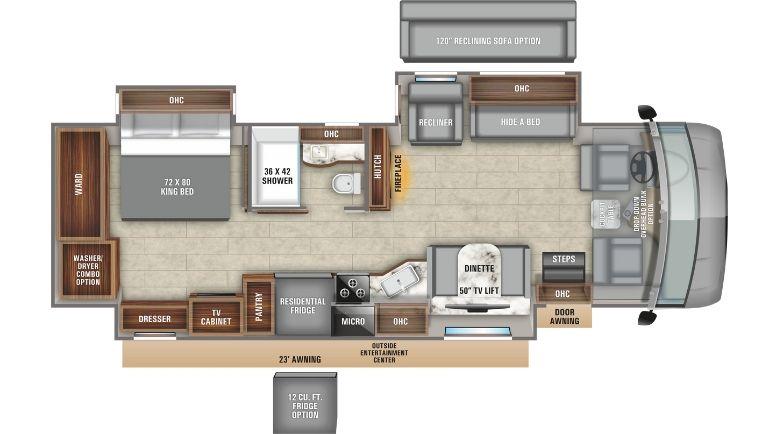 2020 Emblem | 36H
---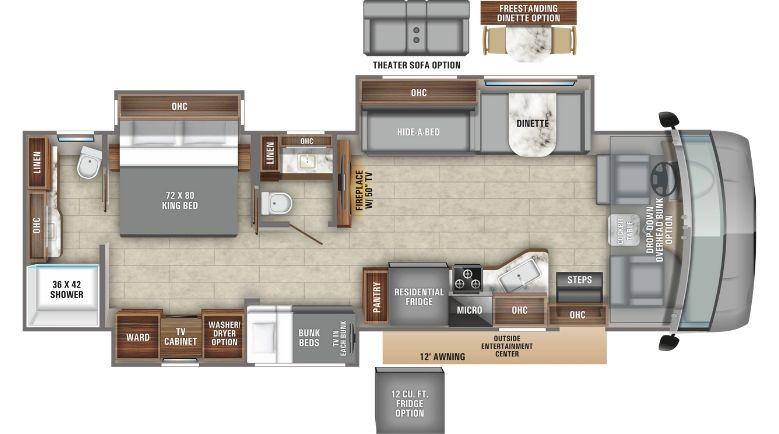 2020 Emblem | 36T
---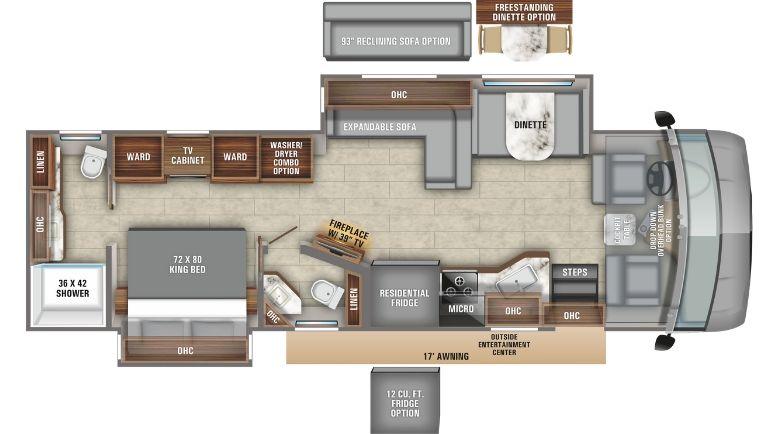 2020 Emblem | 36U
---