A higher class of Class A

THE QUIETEST RIDING, BEST HANDLING COACH ON THE MARKET TODAY. PERIOD.
ULTIMATE LUXURY
You deserve the ultimate luxury—and that's exactly what the Cornerstone delivers. With power, opulence and new features such as passive tag axle steering, Collision Mitigation, and electronic stability control, you'll quickly see how it's easy to revel in luxury in this motorcoach.
2017 Cornerstone
|

45A

Chassis and Engine Size: Cummins ISX 15LTR 600HP VG Turocharged Diesel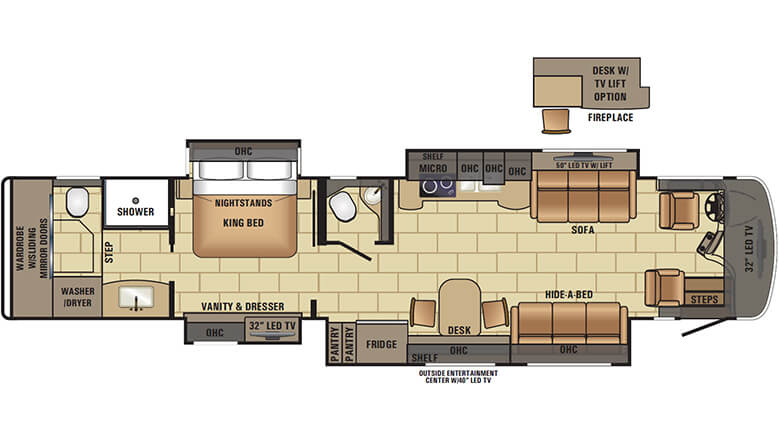 Specs
| | |
| --- | --- |
| Gross Vehicle Weight Rating (lbs) | 54,000 |
| Gross Combined Weight Rating (lbs) | 74,000 |
| Front Gross Axle Weight Rating (lbs) | 20,000 |
| Rear Gross Axle Weight Rating (lbs) | 20,000 |
| Tag Axle Gross Weight Rating (lbs) | 14,000 |
| Exterior Length | 44' 11" |
| Exterior Width | 101" |
| Exterior Height with A/C and Satellite | 12' 11" |
| Interior Height | 84" |
| Fresh Water Capacity (gals) | 100 |
| Grey Waste Water Capacity (gals) | 62 |
| Black Waste Water (gals) | 41 |
| Wheel Base | 320" |
2017 Cornerstone
|

45B

Chassis and Engine Size: Cummins ISX 15LTR 600HP VG Turocharged Diesel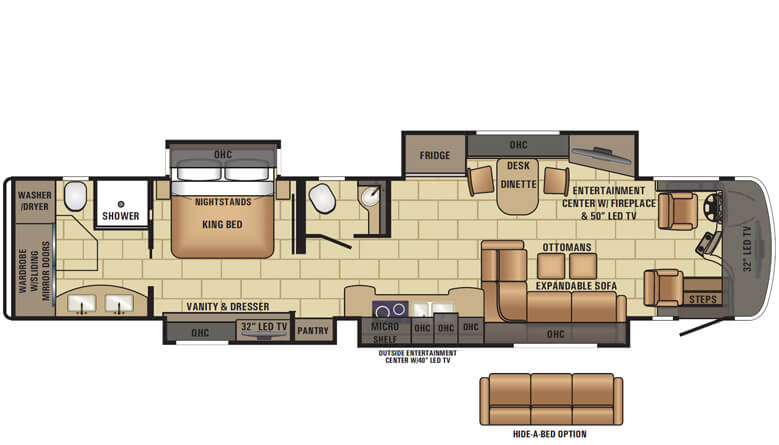 Specs
| | |
| --- | --- |
| Gross Vehicle Weight Rating (lbs) | 54,000 |
| Gross Combined Weight Rating (lbs) | 74,000 |
| Front Gross Axle Weight Rating (lbs) | 20,000 |
| Rear Gross Axle Weight Rating (lbs) | 20,000 |
| Tag Axle Gross Weight Rating (lbs) | 14,000 |
| Exterior Length | 44' 11" |
| Exterior Width | 101" |
| Exterior Height with A/C and Satellite | 12' 11" |
| Interior Height | 84" |
| Fresh Water Capacity (gals) | 100 |
| Grey Waste Water Capacity (gals) | 62 |
| Black Waste Water (gals) | 41 |
| Wheel Base | 320" |
2017 Cornerstone
|

45J

Chassis and Engine Size: Cummins ISX 15LTR 600HP VG Turocharged Diesel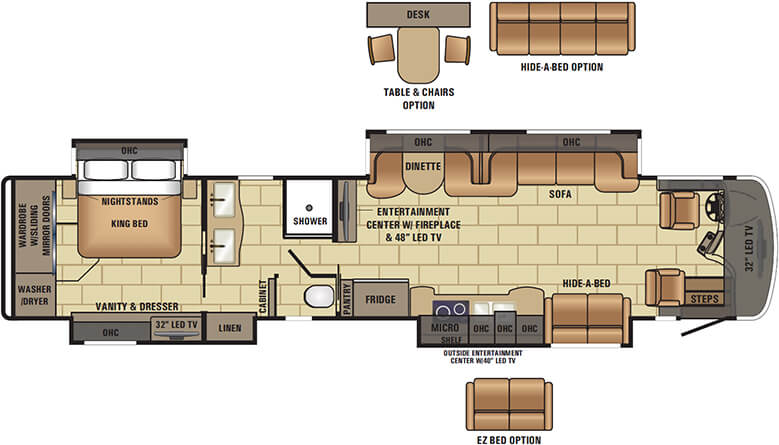 Specs
| | |
| --- | --- |
| Gross Vehicle Weight Rating (lbs) | 54,000 |
| Gross Combined Weight Rating (lbs) | 74,000 |
| Front Gross Axle Weight Rating (lbs) | 20,000 |
| Rear Gross Axle Weight Rating (lbs) | 20,000 |
| Tag Axle Gross Weight Rating (lbs) | 14,000 |
| Exterior Length | 44' 11" |
| Exterior Width | 101" |
| Exterior Height with A/C and Satellite | 12' 11" |
| Interior Height | 84" |
| Fresh Water Capacity (gals) | 100 |
| Grey Waste Water Capacity (gals) | 62 |
| Black Waste Water (gals) | 41 |
| Wheel Base | 320" |
2017 Cornerstone
|

45K

Chassis and Engine Size: Cummins ISX 15LTR 600HP VG Turocharged Diesel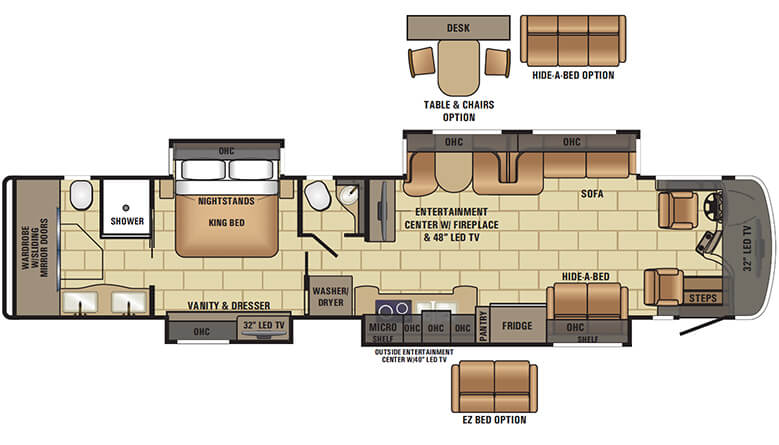 Specs
| | |
| --- | --- |
| Gross Vehicle Weight Rating (lbs) | 54,000 |
| Gross Combined Weight Rating (lbs) | 74,000 |
| Front Gross Axle Weight Rating (lbs) | 20,000 |
| Rear Gross Axle Weight Rating (lbs) | 20,000 |
| Tag Axle Gross Weight Rating (lbs) | 14,000 |
| Exterior Length | 44' 11" |
| Exterior Width | 101" |
| Exterior Height with A/C and Satellite | 12' 11" |
| Interior Height | 84" |
| Fresh Water Capacity (gals) | 100 |
| Grey Waste Water Capacity (gals) | 62 |
| Black Waste Water (gals) | 41 |
| Wheel Base | 320" |
2017 Cornerstone
|

45W

Chassis and Engine Size: Cummins ISX 15LTR 600HP VG Turocharged Diesel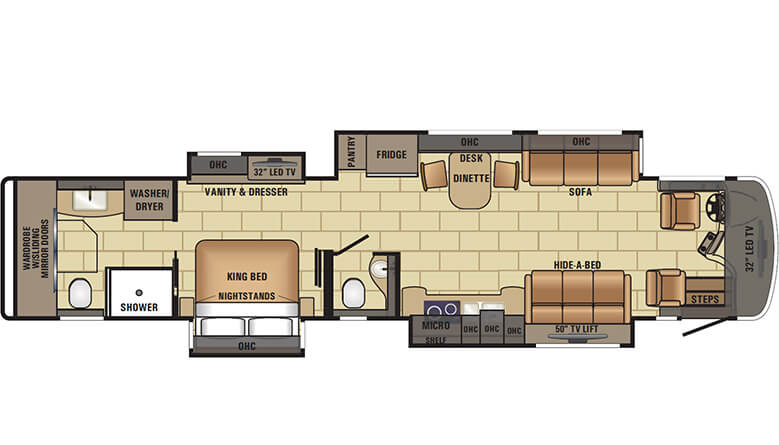 Specs
| | |
| --- | --- |
| Gross Vehicle Weight Rating (lbs) | 54,000 |
| Gross Combined Weight Rating (lbs) | 74,000 |
| Front Gross Axle Weight Rating (lbs) | 20,000 |
| Rear Gross Axle Weight Rating (lbs) | 20,000 |
| Tag Axle Gross Weight Rating (lbs) | 14,000 |
| Exterior Length | 44' 11" |
| Exterior Width | 101" |
| Exterior Height with A/C and Satellite | 12' 11" |
| Interior Height | 84" |
| Fresh Water Capacity (gals) | 100 |
| Grey Waste Water Capacity (gals) | 62 |
| Black Waste Water (gals) | 41 |
| Wheel Base | 320" |
All Floorplans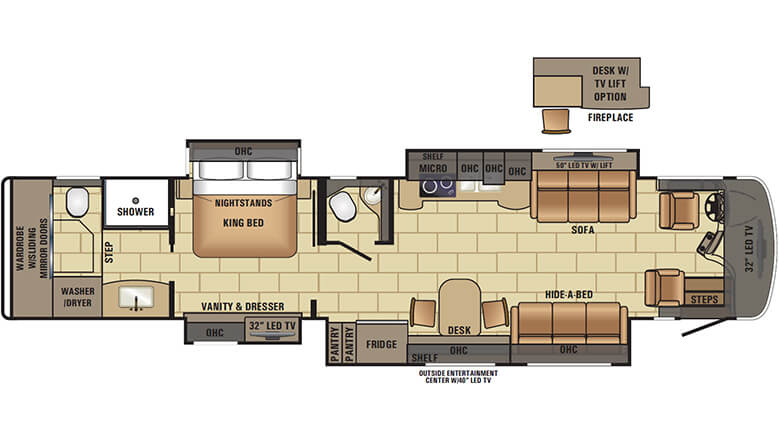 2017 Cornerstone | 45A
Chassis and Engine Size: Cummins ISX 15LTR 600HP VG Turocharged Diesel
---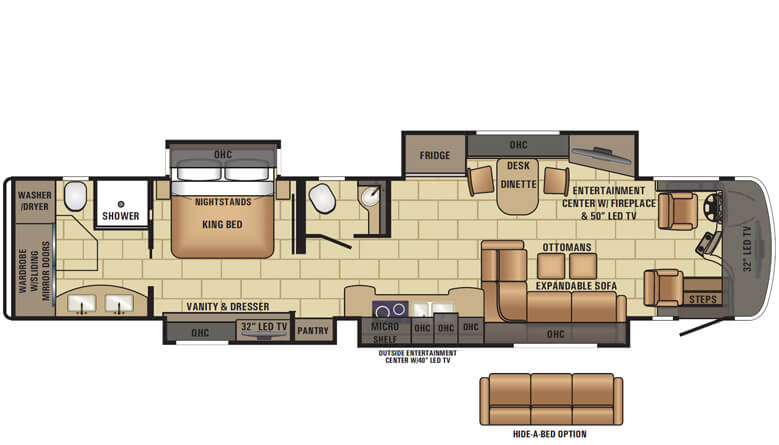 2017 Cornerstone | 45B
Chassis and Engine Size: Cummins ISX 15LTR 600HP VG Turocharged Diesel
---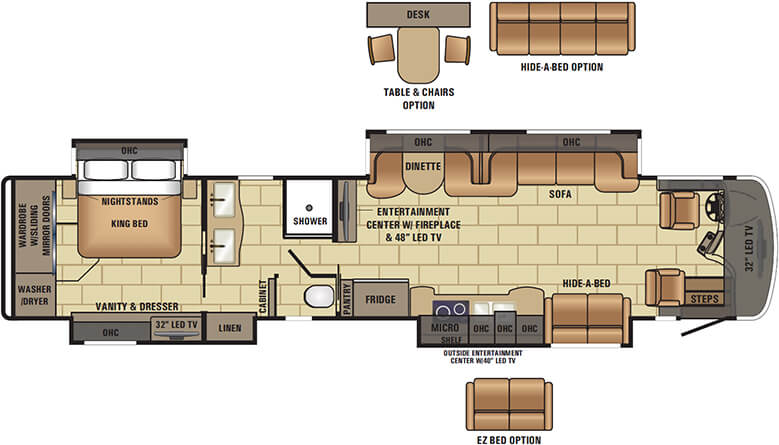 2017 Cornerstone | 45J
Chassis and Engine Size: Cummins ISX 15LTR 600HP VG Turocharged Diesel
---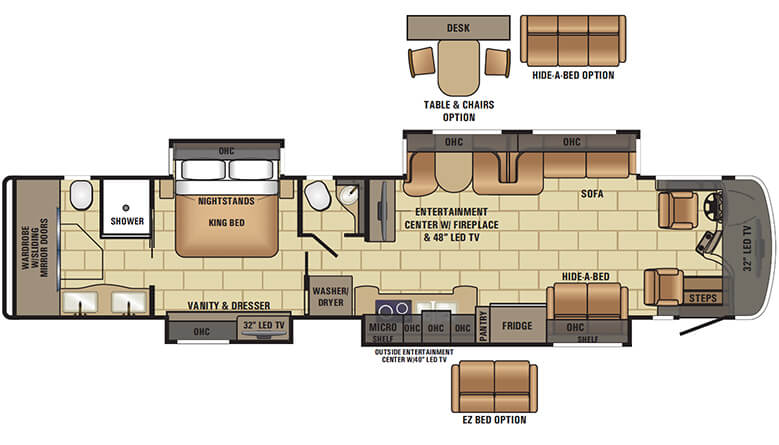 2017 Cornerstone | 45K
Chassis and Engine Size: Cummins ISX 15LTR 600HP VG Turocharged Diesel
---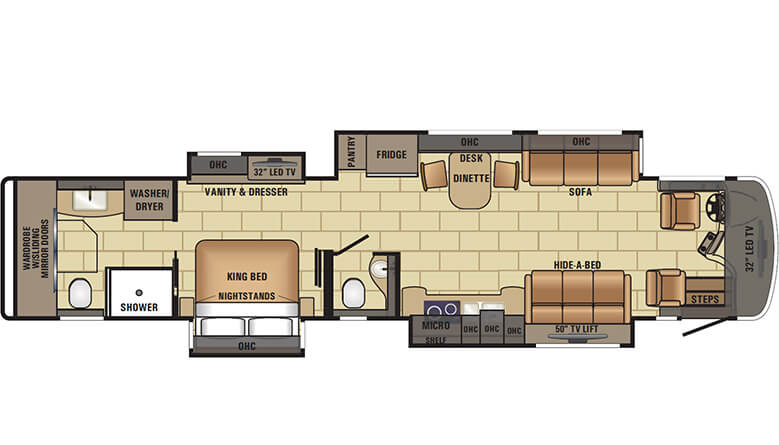 2017 Cornerstone | 45W
Chassis and Engine Size: Cummins ISX 15LTR 600HP VG Turocharged Diesel
---