The pinnacle of innovation

THE QUIETEST RIDING, BEST HANDLING COACH ON THE MARKET TODAY. PERIOD.
In a class of its own
You'll rule the road thanks to the 2015 Cornerstone's Cummins ISX 600 HP turbocharged engine. And with Cornerstone's well-appointed interiors, you'll rule it like a king: Enjoy quartz countertops, heated porcelain bathroom flooring, a cedar-lined walk-in wardrobe and gourmet kitchen.
2015 Cornerstone
|

45B

Chassis and Engine Size: Cummins ISX 600 HP 15L Turbocharged Diesel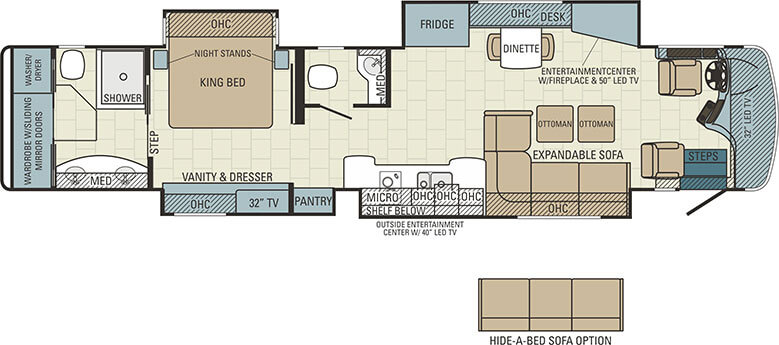 Specs
| | |
| --- | --- |
| Gross Vehicle Weight Rating (lbs) | 54,000 |
| Gross Combined Weight Rating (lbs) | 74,000 |
| Front Gross Axle Weight Rating (lbs) | 20,000 |
| Rear Gross Axle Weight Rating (lbs) | 20,000 |
| Tag Axle Gross Weight Rating (lbs) | 14,000 |
| Exterior Length | 44' 11" |
| Exterior Width | 101" |
| Exterior Height with A/C and Satellite | 155" |
| Interior Height | 84" |
| Fresh Water Capacity (gals) | 95 |
| Grey Waste Water Capacity (gals) | 49.75 |
| Black Waste Water (gals) | 49.75 |
| Fuel Tank Capacity (gals) | 150 |
| Furnace (BTU Output) | 65,600 AQUA-HOT |
| Wheel Base | 320" |
2015 Cornerstone
|

45J

Chassis and Engine Size: Cummins ISX 600 HP 15L Turbocharged Diesel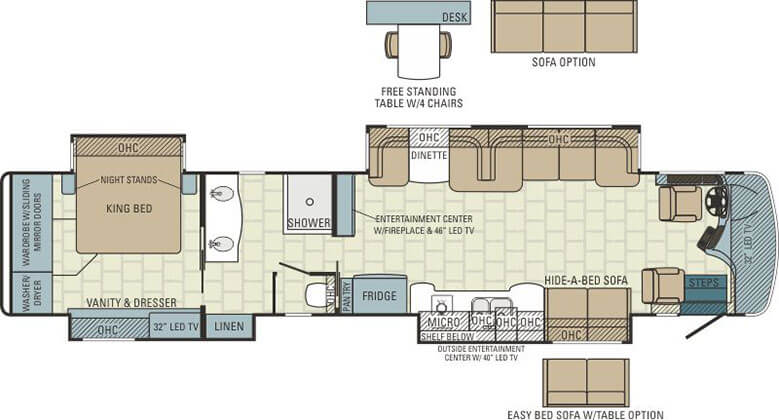 Specs
| | |
| --- | --- |
| Gross Vehicle Weight Rating (lbs) | 54,000 |
| Gross Combined Weight Rating (lbs) | 74,000 |
| Front Gross Axle Weight Rating (lbs) | 20,000 |
| Rear Gross Axle Weight Rating (lbs) | 20,000 |
| Tag Axle Gross Weight Rating (lbs) | 14,000 |
| Exterior Length | 44' 11" |
| Exterior Width | 101" |
| Exterior Height with A/C and Satellite | 155" |
| Interior Height | 84" |
| Fresh Water Capacity (gals) | 95 |
| Grey Waste Water Capacity (gals) | 49.75 |
| Black Waste Water (gals) | 49.75 |
| Fuel Tank Capacity (gals) | 150 |
| Furnace (BTU Output) | 65,600 AQUA-HOT |
| Wheel Base | 320" |
2015 Cornerstone
|

45K

Chassis and Engine Size: Cummins ISX 600 HP 15L Turbocharged Diesel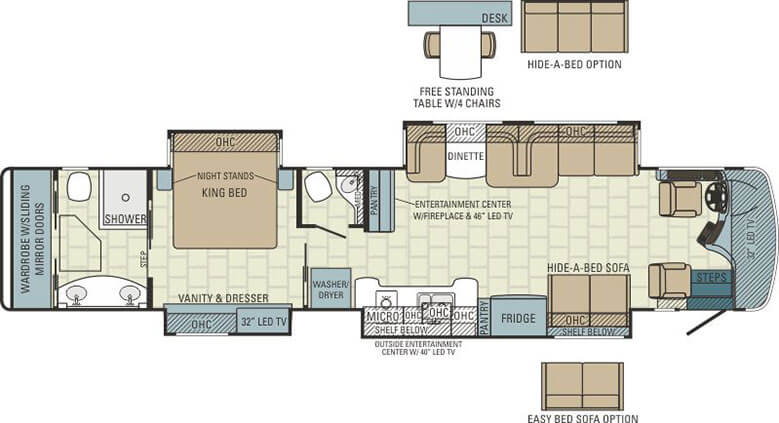 Specs
| | |
| --- | --- |
| Gross Vehicle Weight Rating (lbs) | 54,000 |
| Gross Combined Weight Rating (lbs) | 74,000 |
| Front Gross Axle Weight Rating (lbs) | 20,000 |
| Rear Gross Axle Weight Rating (lbs) | 20,000 |
| Tag Axle Gross Weight Rating (lbs) | 14,000 |
| Exterior Length | 44' 11" |
| Exterior Width | 101" |
| Exterior Height with A/C and Satellite | 155" |
| Interior Height | 84" |
| Fresh Water Capacity (gals) | 95 |
| Grey Waste Water Capacity (gals) | 49.75 |
| Black Waste Water (gals) | 49.75 |
| Fuel Tank Capacity (gals) | 150 |
| Furnace (BTU Output) | 65,600 AQUA-HOT |
| Wheel Base | 320" |
All Floorplans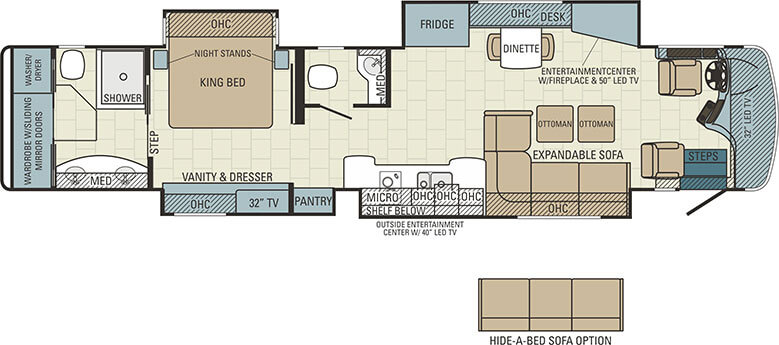 2015 Cornerstone | 45B
Chassis and Engine Size: Cummins ISX 600 HP 15L Turbocharged Diesel
---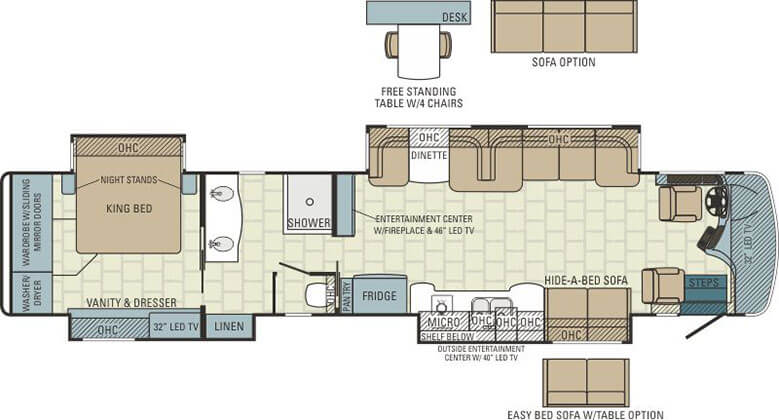 2015 Cornerstone | 45J
Chassis and Engine Size: Cummins ISX 600 HP 15L Turbocharged Diesel
---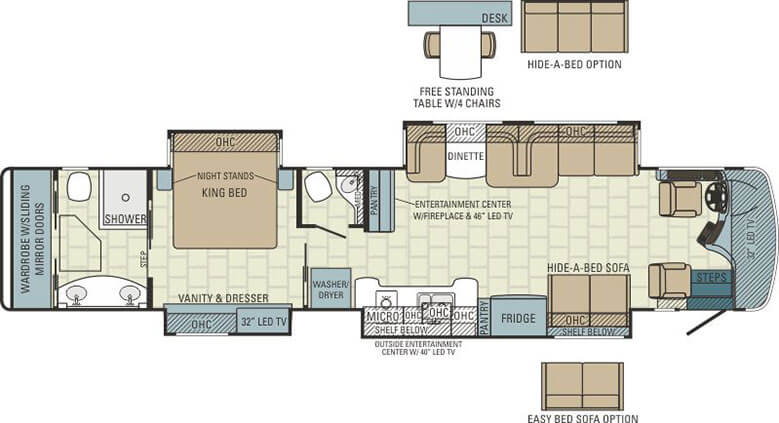 2015 Cornerstone | 45K
Chassis and Engine Size: Cummins ISX 600 HP 15L Turbocharged Diesel
---