Uncompromising Excellence

THE QUIETEST RIDING, BEST HANDLING COACH ON THE MARKET TODAY. PERIOD.
See what makes a superior luxury diesel class a coach

Industry Firsts
Packed with technology that's never been seen on a luxury diesel Class A before, the Entegra Coach lineup sets the new standard for all-the-time comfort and on-the-road safety.
En-telligent™ VegaTouch whole coach command center with larger touchscreen controls and HDMI input
Blind spot monitoring
En-telligent™ Collision Mitigation System from OnGuard™ alerts the driver and automatically brakes in dangerous situations when deemed necessary
Electronic stability control automatically slows the coach on extreme grades
Pulsing third brake light signals when the coach is slowing down
Low-beam LED headlights
Some features not available on all models
See what Entegra Coach owners are saying
Our previous coach was no pushover; but once we started rolling through the camps in the Entegra Coach, heads were really turning. I tell people, go to EntegraCoach.com and you can see what it's all about!
- Reggie and Cora Roper, 2013 Anthem owners
Everyone who enters our coach is amazed at the beauty and quality of it and can understand why we now travel in our 'Go-Go Machine.' We have never regretted the decisions made, including floorplan and colors.
- John and Flora Stoneberg, 2013 Aspire owners
Our Entegra Coach lets us travel down the road seeing sights from the panoramic windshield while taking great pictures as we go. The quietness of the ride makes the journey so much more enjoyable.
- Noel and Lois Joplin, 2017 Cornerstone owners
Cab-Forward Design
When you take one of our luxury diesel Class A coaches for a drive, listen. Do you hear the roar of an engine? The churning of tires? We didn't think so. That's cab-forward design—and it's what makes Entegra Coach the quietest riding, best handling coach on the market today. Period.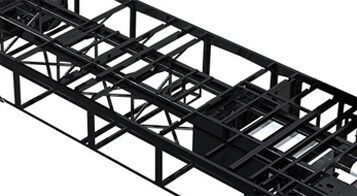 The industry's premier foundation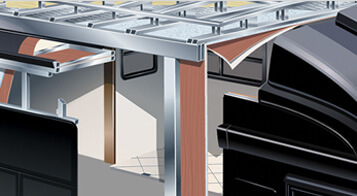 Superior roof and ceiling construction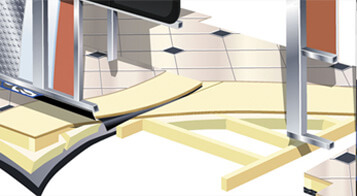 Steel-substructure floor with fiberglass batting
Exclusive look and design
The Entegra Coach luxury diesel Class A lineup is the ultimate in luxurious custom design. With our new, exclusive front and rear caps featuring trademarked C-lights, backlit Entegra Coach crest, and bold, modern lines, we've combined a commanding presence with delicate attention to detail.
High-end, residential finishes
In addition to going the extra mile during construction, we select only the best finishes, furniture and technology for each Entegra Coach model. So from king-sized Tempur-Pedic® mattresses to LED-lit quartz countertops, you'll be riding in style.
Peace of mind—at every turn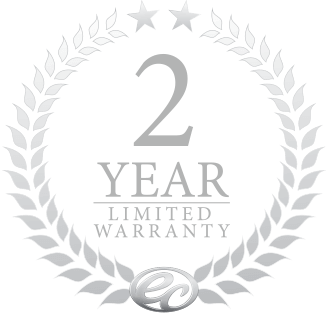 2-YEAR LIMITED WARRANTY
Our family is proud to stand behind every Entegra Coach we build. In fact, our coverage is so comprehensive, we invite you to compare it to that of other manufacturers—we think you'll find we're in it for the long haul.
The Entegra Coach warranty covers your coach for two years, or the first 24,000 miles of use, whichever occurs first. In addition, it covers the structural integrity for five years.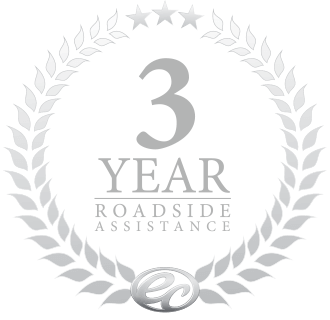 ENTEGRA COACH 3-YEAR ROADSIDE ASSISTANCE
Travel worry-free in your luxury diesel Class A with the Entegra Coach Customer First Roadside Assistance program, yours at no cost during your first three years of ownership. Offered through Coach-Net®, the country's largest RV emergency road service, this program gives you immediate access to dependable roadside assistance and support services for your luxury motorcoach with a simple phone call.

WELCOME TO THE FAMILY
We build our luxury motorcoaches one at a time—with unrelenting attention to detail and old-world craftsmanship. Then, we back them with personalized customer service that is unmatched in the industry. So from the moment you drive off the lot, you're not only an owner—you're a member of the family.