We Are Entegra Coach: Bryan Pedler
Bryan Pedler works as a Customer Care Representative. He's a husband and a parent to two beautiful children, an 8-year-old son Carson and a 3-year-old daughter Gabrielle. Bryan describes himself as "an avid golfer and a loyal friend."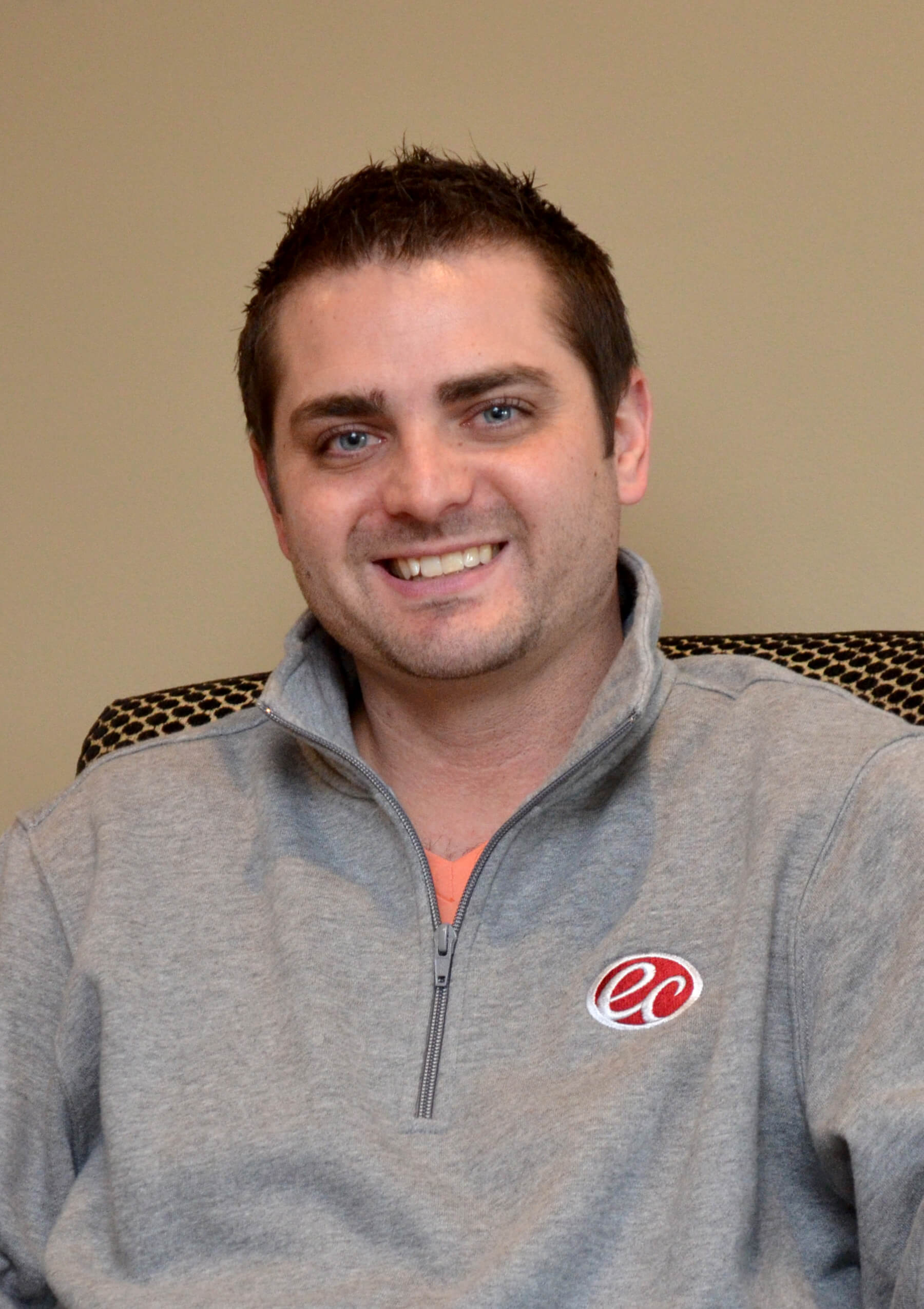 What's an average work day look like for you? Describe those activities.
Most days I come into the office and I am immediately greeted with a good morning by Jacob. Once my computer is up and running, I check all my prior situations and respond accordingly. I have the pleasure of answering the phone and talking to our amazing customers throughout the day. During that time, I submit part orders, respond to emails, call service techs, develop documents that can be used by my team, improve my product knowledge and help other team members if possible.
How long have you worked for Entegra Coach?
I started working on the Entegra production line on October 31, 2011. I was absent for a month in September 2014 and returned on October 2014. I was given a great opportunity by Joyce Skinner to move into a Customer Care Representative position in April 2015.
Did you work in the RV Industry prior to starting at Entegra Coach? If so, how long?
I previously worked for Gulf Stream on the production line. It was a great opportunity to gain the skills needed in order to be a productive member of the Entegra Coach team.
What is your favorite thing about working at Entegra?
There can never be enough kind words said about Joyce Skinner and the way she treats us as employees. She has the ability to brighten any situation with a smile and gives us the reassurance that she has complete faith in our decisions. It gives me the ability to make decisions without the looming feeling of being reprimanded because I did what I felt was right for the customer. It allows me to be the best me possible and utilize all the skills I have gained until now.
Why do you like working for Entegra Coach?
Working for a company that's not scared to change, grow and innovate gives me the opportunity to do the same. With a young family I want nothing more than to give them the most life has to offer and working for Entegra has allowed me just that.
What makes Entegra Coach special or different in your opinion?
What separates Entegra from the rest of the RV industry is the mindset of all the workers here. We are more than just a number, we are not replaceable, our opinion matters. When you come to work knowing that what you do makes a difference, you do the best job possible.
What does doing your specific job right mean to you?
When I can take a customer who calls in very upset and confused to happy and thankful, it makes me feel as if I have the ability to completely change someone's outlook of our company. The investment that our customers make can be life changing. I know what I do can impact if that change is good or bad. The power I have with each phone call makes my job important in its own way.
Describe a positive interaction or experience you've had with an Entegra Coach customer? If you don't work directly with customers, describe a positive interaction/experience you've had while working for Entegra Coach?
I have a customer that tells everyone that I am her son. When I was at the Tampa show last year she made the effort to visit me every day and let me know how thankful she was for all the effort I have put into making her experience as an owner a great one. For our customers to take time out of their day to make us feel valued and cared for is indescribable.
What do you enjoy doing when you're not at work?
I enjoy spending time with my wife and kids, golfing and playing softball in the summer. I have amazing friends that always invite me to do fun activities like going to a Cubs game or just going out for dinner and drinks. I am very blessed for what I have and I like sharing my happiness with my friends and family.