Spring Cleaning Your Coach
Springtime is looming and warm weather, blue skies and good times are just around the corner. If you're like us here at Entegra, you've been anxious to get back outside and make memories in your coach! Properly cleaning a coach that's been stored away or has had limited use throughout the winter months is an important step to take to get your home away from home in tip-top traveling shape. Blast the music, dust away those gray skies and say goodbye to cold days with these coach Spring cleaning tips!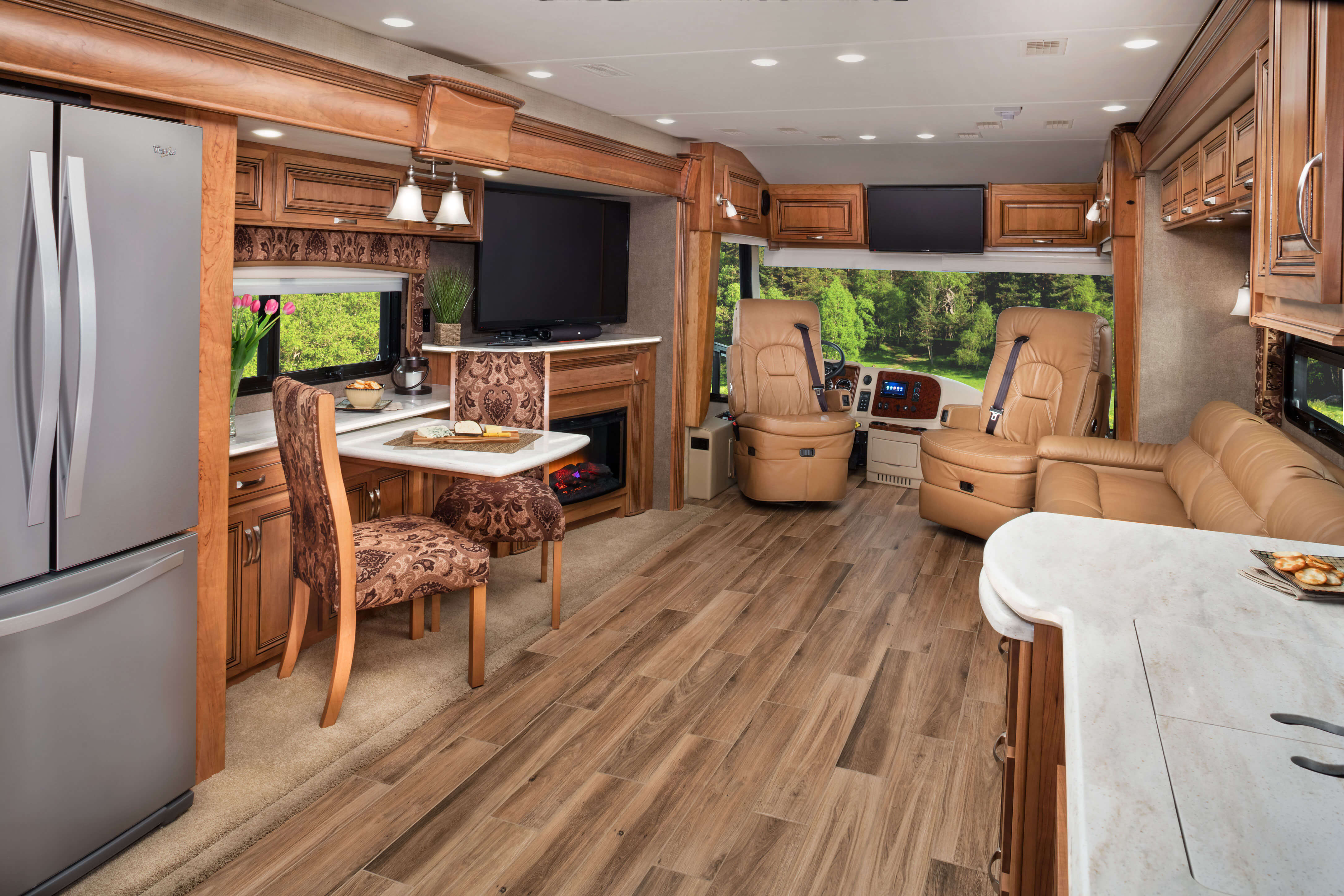 1. Let your coach breathe! After being cooped up for a long winter, the air inside becomes stale. Open all of your windows and doors and let the space air out while you clean the rest of it!
2. Remove any and all pillows and cushions and give them a good shake outside if possible. Letting these items sit in the fresh air for a while can't hurt either!
3. Dust all surfaces with a microfiber dust cloth and don't forget to get behind and around electronics and vents. Pull the vent covers off, if you can, and give those a good wipe down.
4. Use a warm wash cloth to wipe out all cabinets and drawers to remove any dirt, dust or crumbs that have built up over time.
5. Wash those windows for better views on your first big adventure of the season!
6. Check all of your air conditioning filters and other important systems to make sure they are clean and in proper working order.
7. Vacuum and mop the RV floor with warm soapy water to make sure those stay in great condition.
8. Finally, make sure your kitchen appliances and bathroom features are scrubbed down to remove all dirt and grime from the winter!
With these tips, you'll be all set to hit the road in no time in a sparkling coach that feels refreshed and renewed!
(Image: 2017 Insignia 44B Interior)