8 Unique Ways to Showcase Your Travel Memories
Remember the good old days, when friends and neighbors would gather around your projection screen to view photos or footage from your latest family vacation? Though this practice has (sadly) fallen to the wayside for many, there are still plenty of fun ways to share your latest travel adventures with loved ones. The next time you hit the open road, share your journey using one of these unique methods!
Turn your postcards into art
Instead of tossing your postcards in a drawer to collect dust, why not showcase them on your wall for friends and family to admire? Collage-style frames built to accommodate 4x6 inch photographs tend to fit most standard-sized postcards quite well. Not only will your travel collage make a great conversation piece, it's also a fantastic way to keep your most cherished memories front-and-center.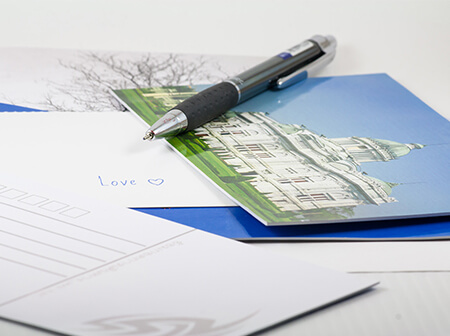 Send handwritten letters
Handwritten letters have become a rare treat usually reserved for the holiday season. It's time to change that. Grab a pen and paper and write a friend or family member a letter detailing your journey as the mile markers whiz by. Not only will it brighten their day when they open the mailbox, but letter-writing can be a fun way to keep busy on long-haul trips.
Start a travel blog
The thought of starting a travel blog can be intimidating – after all, the web is already filled with beautifully designed, awe-inspiring blogs. Thankfully, when you're writing for friends and family, you don't have to worry about getting fancy-schmancy. Choose a blog platform that's easy for you to use and focus on having fun. Blogger, Tumblr and Traveldiaries are all great options for aspiring bloggers who are still getting the hang of things. Concerned about privacy? Many platforms allow you to add password protection to your blog, enabling you to control who views your posts.
Print an annual travel book
Services like Mixbook and Snapfish make it relatively easy and affordable to create your very own custom-made coffee table book. This is a fun and beautiful way to showcase your digital photos and share your most treasured travel memories with friends and family.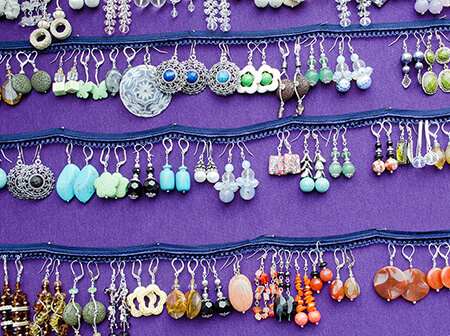 Start a collection
If your parents or grandparents were avid travelers, then chances are, they collected something special from every destination they visited—spoons, shot glasses, decorative plates or perhaps even t-shirts. If you're not a fan of travel tchotchkes, a fun alternative is to collect something useful and significant from each destination. For example, locally-made jewelry not only makes a great conversation piece, but also serves as a cherished momento that can be passed down to your children.
Use a digital picture frame
Looking for an easy way to showcase your digital photos without spending tons of money to get them printed? Purchase a digital picture frame and showcase an entire album of your favorite travel photos! Not only are digital picture frames relatively easy to set up, but they're also great for those who wish to avoid unnecessary clutter.
Use a travel journal app
Love the idea of keeping a travel blog, but not big on writing? If you're an avid social media user, consider trying out a travel app. Smartphone apps like Momento or Jauntlet will compile all of your social media posts into a custom travel journal. If you're not active on social media or prefer to add updates manually, LiveTrekker is a great alternative.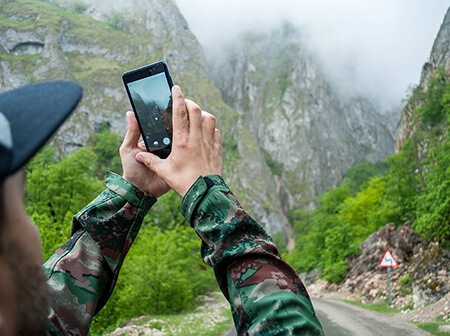 Create videos
If you have a smartphone, you have a powerful video recording device in the palm of your hand. Consider taking advantage of your phone's video feature. Take short, 30-second or less clips showcasing funny moments or special destinations. You can then upload these digital videos to a site like YouTube, Facebook or Instagram, or simply save them on your smartphone and share them in-person with friends and family. The visual quality of today's devices is nothing short of professional; your clips might even have your loved ones thinking you're exploring another career.
How do you share your most cherished travel memories with friends, family and your fellow RVers? Share your tips with other Entegra coach owners on our Facebook page!