The Women Behind Entegra Coach's Decor Designs - Kelsey Schrock
Meet one of the creative minds behind Entegra Coach's stylish and functional décors, Kelsey Schrock, Interior Designer for Entegra Coach.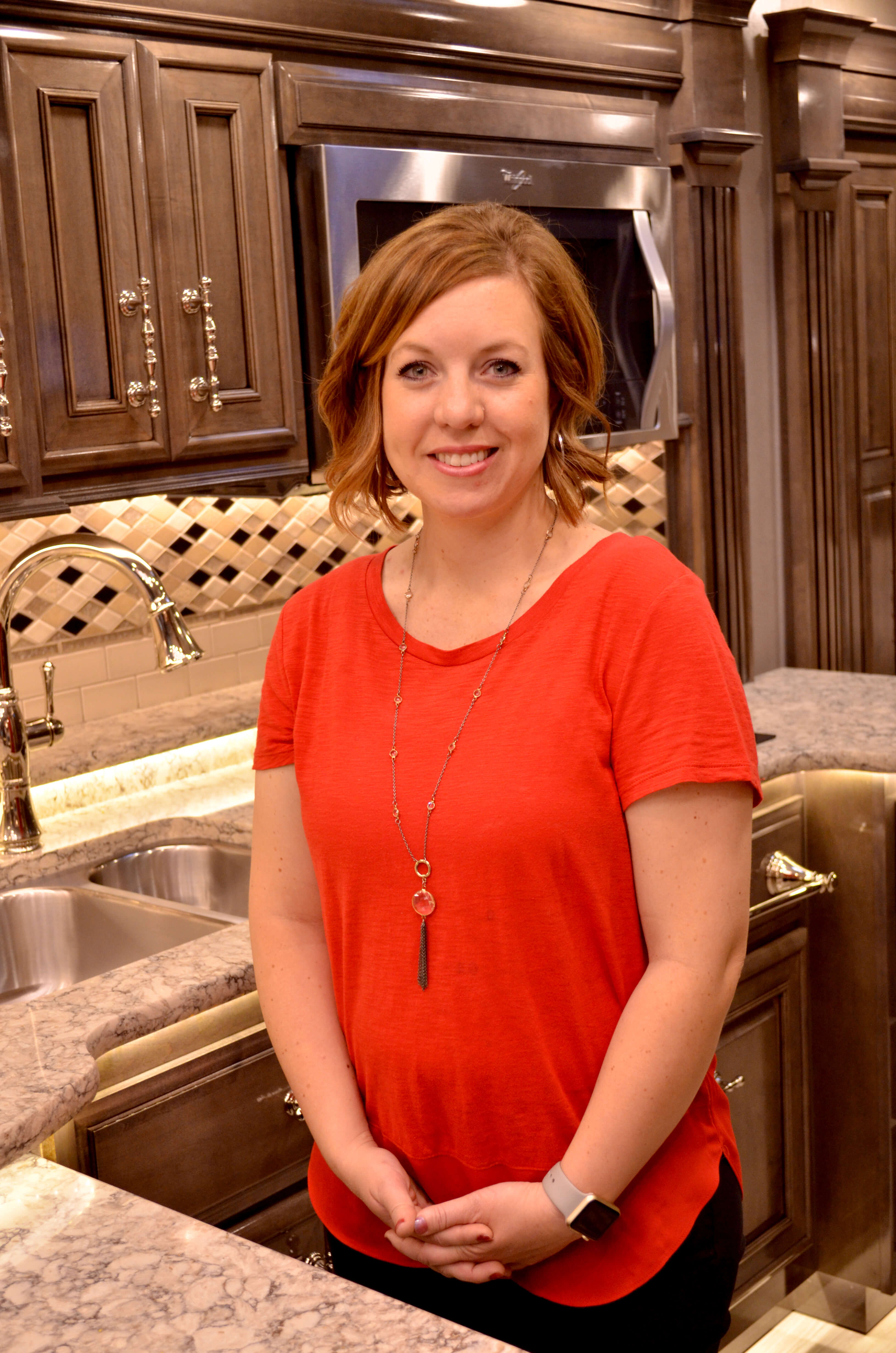 Question: What are your key responsibilities at Entegra Coach?
Answer: I manage our inventory reports for fabrics, as well as other materials, and send these reports to the necessary contacts. I also document the décor specifics per each model, as well as contact vendors in regards to materials/products that we need. I am in charge of our Motorized fabric book, which reflects décor specifics and images for each of our motorized models. I also assist on the marketing side of things for our décors.
Q: Where did you grow up?
A: I grew up in Edwardsburg, MI. I graduated from Edwardsburg High School. I earned my Bachelor's degree from Bethel College.
Q: Are you, or have you ever been, an RVer or camper? What do you enjoy most about it?
A: I have grown up camping. It was a big part of my childhood and I still enjoy it even as an adult. I love to travel with family and friends while enjoying the beautiful scenery as well as the adventures.
Q: How long have you worked in the RV industry?
A: I have been in the RV industry for 5 years. I have worked at Entegra Coach for about a year.
Q: As a designer, what drew you to the RV industry?
A: I enjoy bringing a fresh look to homes, and making them feel welcoming, so I wanted to challenge myself to bring that same feeling to the RV side. An RV is your home away from home.
Q: What has been your biggest achievement at Entegra Coach thus far?
A: It is hard to narrow it down to just one major achievement at Entegra Coach, because every time we introduce a model with new décors/interiors, there is a sense of accomplishment that you feel, as well as a sense of joy because you get to share your passion for design with others.
Q: What's the most satisfying aspect of your job?
A: Whether it be fabric, the pulls, the countertops, the furniture... each item needs to come together to create an inviting atmoshpere that you want to spend a good amount of your time in, and getting to see the end result is very rewarding. Receiving positive feedback is even more rewarding.
Q: What is your key design principle and/or consideration when coming up with décor?
A: The colors, finishes and textures of each item in the unit play a major role in the overall balance of the décor. I like to use colors that help give the unit a warm and inviting touch. The symmetry of the key pieces such as the fascia, furniture, cabinet doors, and valences also needs to be considered when creating the décors.
Q: What about décor do you think most contributes to a motorhome feeling like home away from home?
A: When you walk into a motorhome, you want to feel welcome. You want it to feel like it is a place that will fit all of your wants and needs while you are on the road. The cabinetry plays a major role in the overall décor. The color of the wood, the style, as well as the grain all make a huge difference in the way the décor of the unit is perceived.
Q: What do you see as the 'next big thing' in motorhome décor?
A: As far as décors go, accents of gold in the units are making a comeback. Certain finishes with gold hues, as well as fabrics with accents of gold are being introduced and widely accepted in the residential area, which I can see playing a major role in future interiors of motorhomes.
Q: How has women's influence on the RV industry changed, professionally and/or as consumers?
A: In my opinion, the influence women have on the RV industry has always been strong, but it has really grown over the years. There are many roles in the industry where a woman's perspective can stand for a lot. On the consumer side, RV's are much more than just something men are really interested in; women admire them just as much. They give women limitless opportunity, and a place to make their own.
Q: What are some ways that you maintain a work-life balance?
A: Sometimes maintaining a work-life balance can be challenging. I like to complete the tasks presented to me in a timely and efficient manner while at work, so I try to make a good amount of progress each day. Keeping personal matters out of my daily work routine is a major part of my work ethic as well.