Don't get stuck in the snow this winter—Instead of braving the cold, find some heat.

After summer heat waves turn to crisp autumn leaves, dropping temperatures leave room for a frightening truth: winter is coming.

Defrost thoughts of chilly temperatures with this winter's hottest festival suggestions. Let beating the heat become the reason for the season and ride a winter heat wave with events that are sure to make you break a sweat.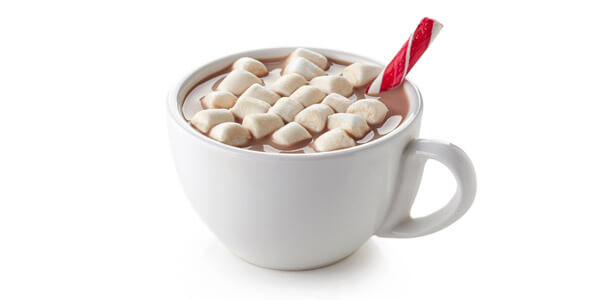 Yaga's Chili Quest & Beer Fest
Galveston, Texas, Jan. 15-16

Experiment with chili sampling open to festival attendees or enter the chili cook-off and compete for the right to boast about your recipe at this year's Chili Quest and Beer Fest off of the Gulf of Mexico coastline.

With live music, a 5k run or walk, washer pitching tournament, margarita contest, vendor services and more than 120 beers from across the country, this festival is sure to kick up some heat for the seventh year in a row.
ZestFest
Irving, Texas, Jan. 29-31

Ring in the New Year with some seriously spicy cooking demonstrations, celebrity chefs, live entertainment and goods from around the world.

Visitors at this year's ZestFest are invited to test their limits with foods of the sizzling variety. Outside of fiery food sampling from exhibitors, the bravest attendees can prove their chops at either the jalapeño or the Wingstop Atomic wing eating contest—or both.

The experience is one for "anyone who appreciates the hotter things in life," according to the ZestFest website. Summon your appetite and head to the Irving Convention Center for a weekend not at all short of sizzle and spice.
Chocolate Festival
Norman, Okla., Jan. 30

Join the thousands of annual visitors to the Firehouse Art Center's annual Chocolate Festival in the Oklahoma City metro area. The event promises more than 25,000 chocolate samples including Amaretto cream cakes, Godiva sweets, chocolate cinnamon rolls, fondue temptations and more.

Engage your taste buds with a host of finger-licking-good taste tests and enjoy one of the top-tier United States food festivals according to TV's Food Network. With endless possibilities, scents and flavors, it's an event the entire family can enjoy.
Winter Wine Classic
Santa Barbara, Calif., Feb. 20

Warm up your spirit and entice your taste buds with the crème de la crème of winemaking at the heart of California's wine country.

The fourth annual, one-day Winter Wine Classic event in the Grand Ballroom at the Fess Parker DoubleTree Resort combines fermented grape juice, educated masters of wine and high spirits.
National Fiery Foods & Barbecue Show
Albuquerque, N.M., March 4-6

Flavor and spice find a home in one of the country's largest and most visited spicy food and barbecue shows, which is nearly 30 years in the making. The event at the Sandia Resort and Casino is set to feature more than 200 exhibitors, 1,000 products and 20,000 expected attendees from around the world.

With flavors ranging from milder barbecue to intense heat, it will be easy to lose yourself among the sauces, marinades, salsas, mustards and more.