Dear Friends
WITH WARM REGARDS FROM JOYCE SKINNER
"If we had no winter, the spring would not be so pleasant: if we did not sometimes taste of adversity, prosperity would not be so welcome." - Anne Bradstreet, American poet

Hello Friends!
Eighteen-hundred-plus and growing—that's the number of registered Entegra Coach owners we have as of this writing. Year-to-date 2015 vs. year-to-date 2014 has us up 14 percent in total registrations—that truly is something to be proud of!
One thing we know for sure is that for our aspirations to be realized, our foundation must be solid. At Entegra Coach, a solid foundation means investment in our people and our products; a culture that drives results and fosters hospitality and service from the heart; and, most importantly, the trust of you, our customers. We also know that gaining your trust requires that we hold up our end of the agreement: keeping you on the road and getting you where you want to go, as scheduled. Our team works feverishly every day to assure that we are doing our best to meet your needs and, if we aren't, I sure hope you let us know!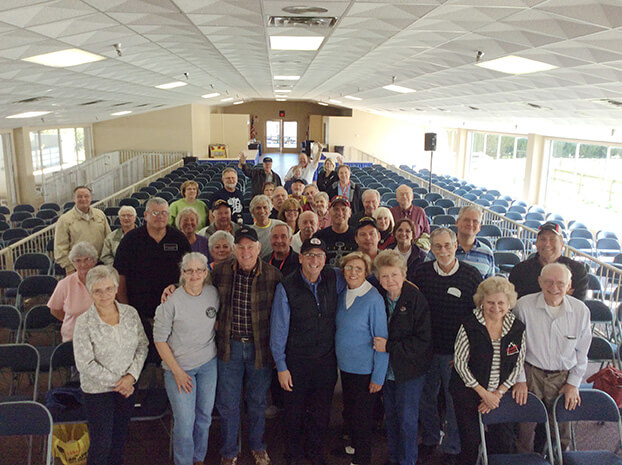 Our new production facility is coming along nicely—the plan is to be up and running by the first part of July, and the renovations to our customer service/sales offices will be completed by the end of March. Our team has been separated for a couple of months now while the building is being renovated, but the end result will be well worth the wait. Not only will we all be together again under one roof, but our customer service lounge has been expanded to allow for more comfort when you come to visit. We will have a new, state-of-the-art call center and we have added more service advisors in our repair facility to work directly with you and keep you updated on the progress while your coach is being serviced. Everything we do has our customers' best interest at heart.
With retail show season upon us, there is never a dull moment around here—our sales teams are out on the road helping dealers with their shows, almost non-stop; and we always start off the year with our annual trek to Tampa for the SuperShow.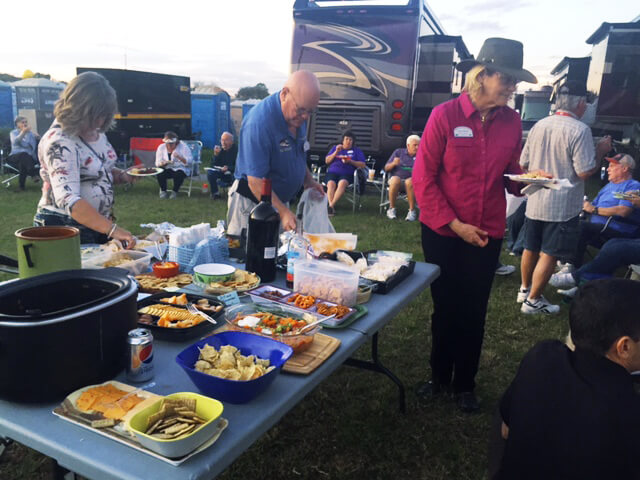 I can't say much about other manufacturers in attendance, but I know from working the show that our booth was busy all the time. It was great seeing so many of you and we appreciated that you joined us for our annual customer appreciation dinner. It's amazing to see how far we have come in the last four years—more than 370 in attendance this year compared to around 50 (including us from the factory) the first year. It truly is amazing!
And there are other gatherings going on as well. The FMCA Convention will be held in Pomona, Calif., the end of March; the Entegra Coach Owners Association (ECOA) will be having a rally in Kerrville, Tx., May 18-22; and Summerfest will be held July 14-17 at the Petoskey RV Resort in Petoskey, Mich., to name a few. Sure hope you can join us somewhere in the future—we would love to see you!
Please know that we are here for you if you need us—and, until next time, stay warm and travel safely!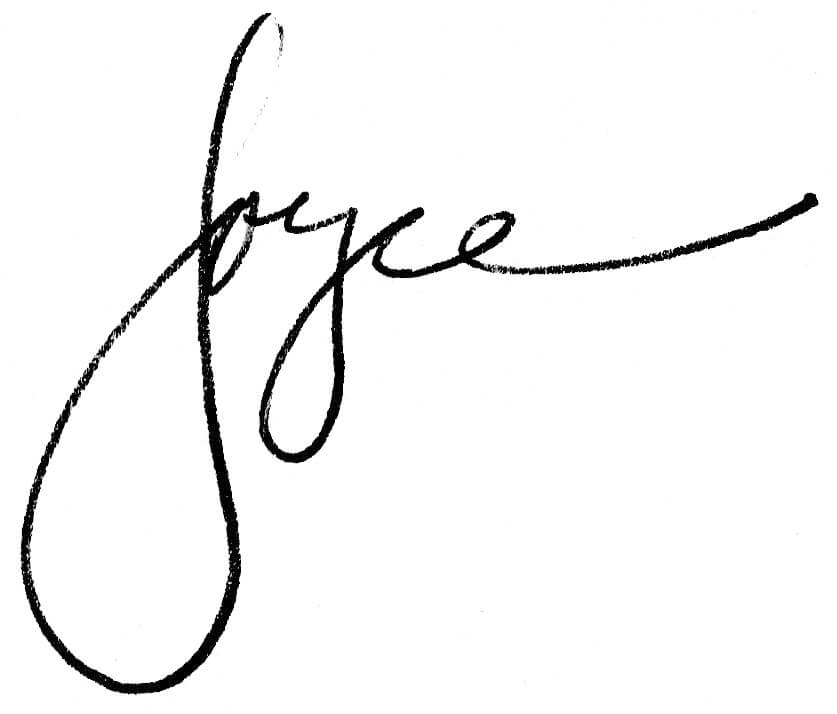 Joyce Skinner is Entegra Coach's Director of Customer Service