The Best of Octoberfest 2016
Entegra Coach, along with their sponsors, held the second annual Octoberfest rally event in Las Vegas this October. A total of 105 coaches were in attendance this year, double the amount of coaches from last year!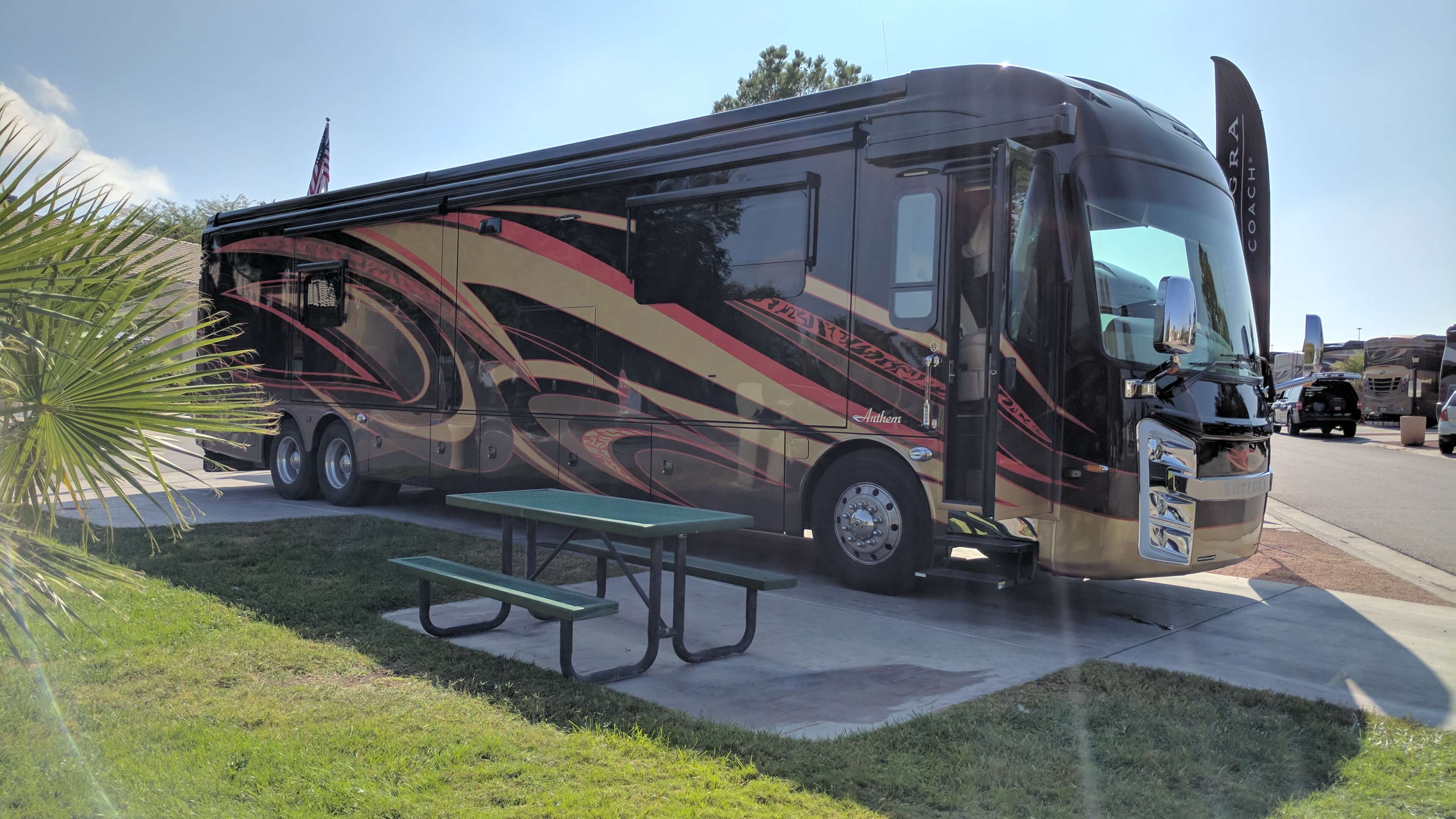 Sunday, October 23rd
Attendees arrived eager and excited to check-in and get registered at the Oasis RV Resort. While everyone settled in, the Entegra Coach mini store, driving lesson sign-ups, and tech service sign-ups were available for guests while on site. Later that evening, Octoberfest started off with a bang at the welcome reception. The reception included casino games, an auction, appetizers and a hosted bar. Fun was had by all!
Monday, October 24th
Day one began with a breakfast buffet and a Tech Talk put on by AquaHot. Coach driving lessons then began shortly after at 10:00 am. The rest of the day was free for guests to relax and rest up for the fun night ahead! Shuttles left for the Vegas Night Lights Dinner & Dance Event around 6:00 pm and all attendees were dressed to impressed in their Vegas best! Guests loved the entertainment performed by the RatPack! The group was so musically talented and did an amazing job! Attendees danced the night away until the shuttles arrived to take them back to the resort.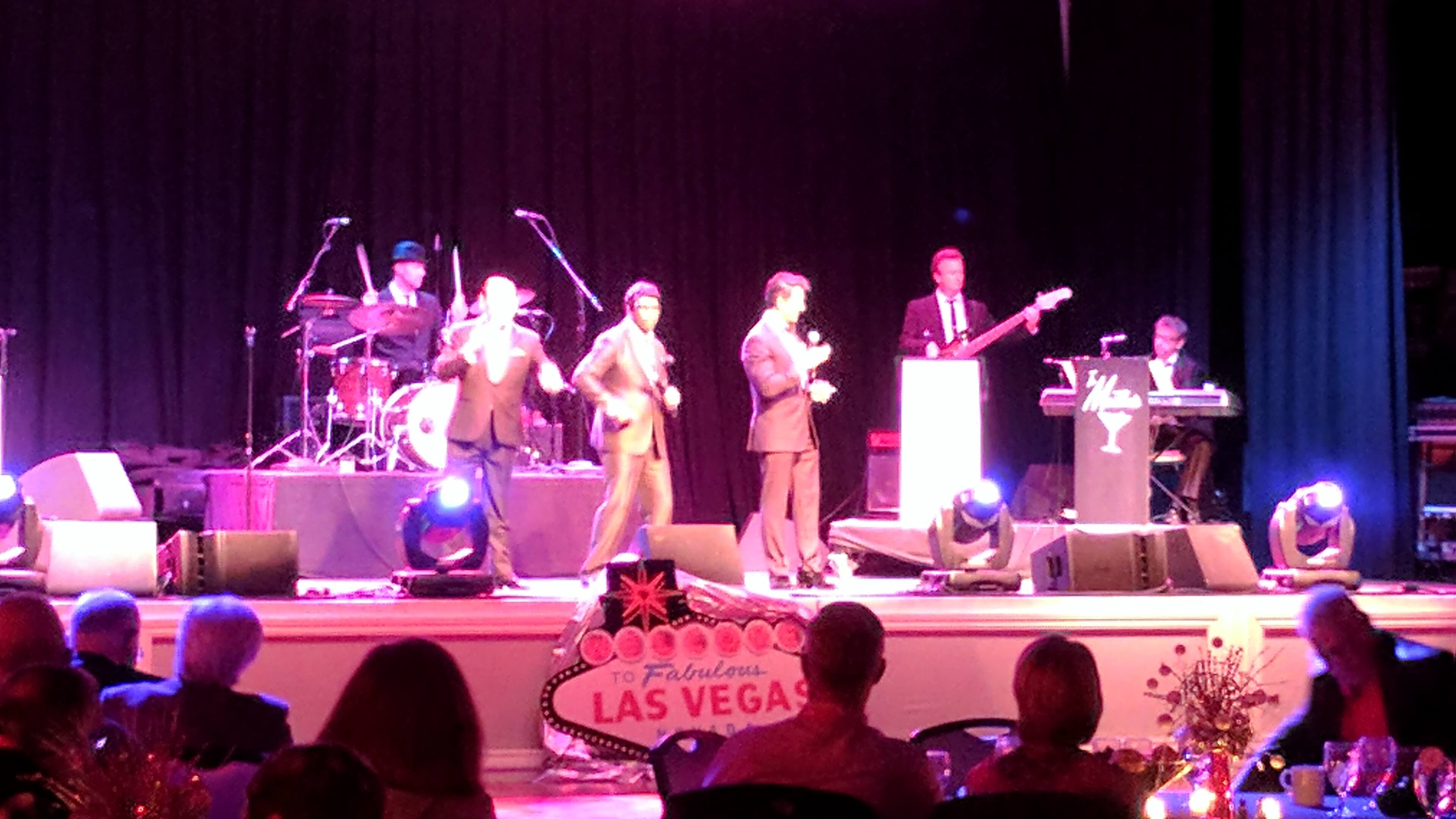 Tuesday, October 25th
Day two began with a breakfast buffet and another Tech Talk put on by the ECOA President. Coach driving lessons then began shortly after at 10:00 am. The rest of the day was free for guests to go out and experience the Vegas lights their own way! Just remember, what happens in Las Vegas stays in Las Vegas!
Wednesday, October 26th
The final full day of activities began with a breakfast buffet and a Suggestion Session. A lot of positive comments came from the Suggestion Session with Pat Carroll. The session was held a day earlier allowing more owners to attend. Coach driving lessons were held shortly after the session. Later that night guests attended the Germanfest Dinner Party. The party was a huge success and guests danced all night long! Many laughs were had when the German "lady" dancers (Entegra's Ted Cook and Spartan's Mike Butler) made an appearance at the party.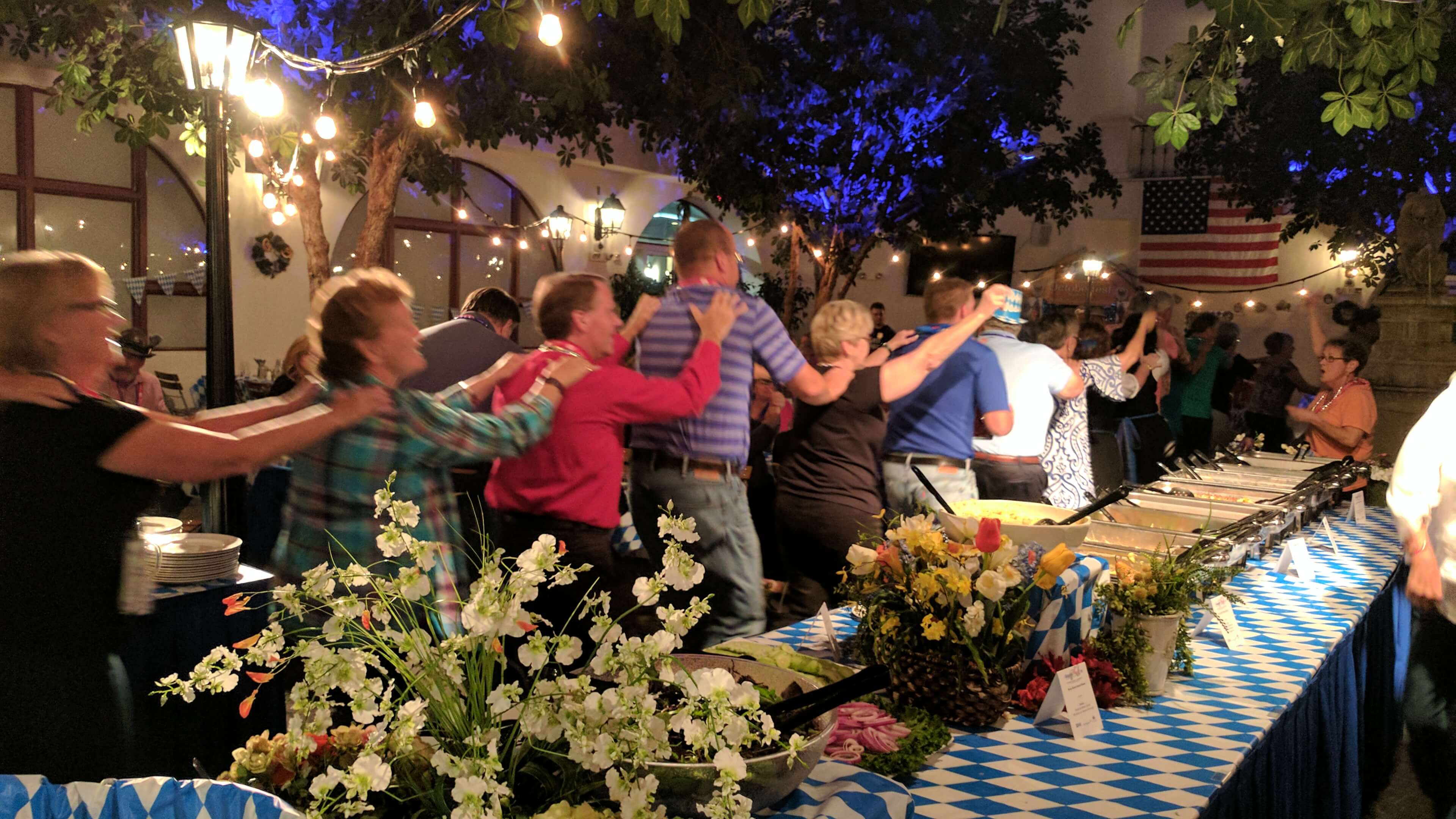 Thursday, October 27th
Departure day came all too soon for Entegra Coach owners. Guests enjoyed their last breakfast buffet together and their final Tech Talk put on by Spartan Motors. Coach owners had a blast in the Sin City! Octoberfest 2016 was one for the books!
We look forward to seeing everyone again at the next Entegra Coach event!