The Best of Mayfest 2016
National Indoor RV and Entegra Coach kicked off this year's Mayfest in Sevierville, Tennessee, just outside of Pigeon Forge and the Great Smoky Mountains National Park. The third rally held in the "Fest" series was a big success, having had the biggest turnout yet!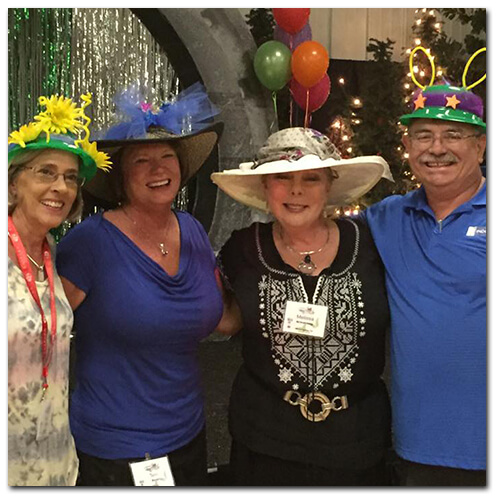 Monday, May 9th:
Motorcoaches arrived eager to check in and get the week started. While everyone settled in, the Entegra Coach mini store, driving lesson sign-ups, and tech service sign-ups were available for guests to visit and make purchases or get their coaches looked at while on site. The evening kicked off with a Derby themed welcome reception, complete with a hat-making contest, signature mint julep drink and horse gambling on our Jockeys from NIRVC!
Tuesday, May 10th: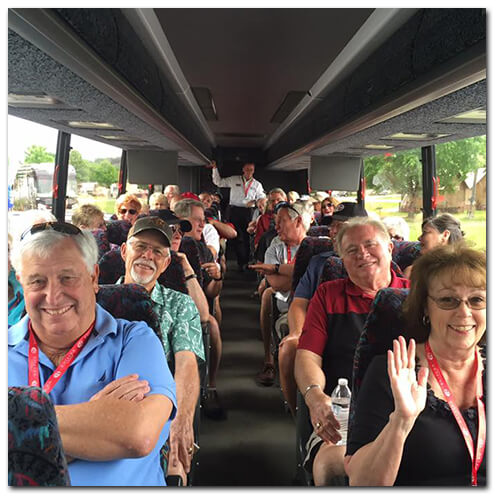 The first full day began with a breakfast buffet and tech talk form Spartan Motors. The rest of the morning was free for our guests to relax. Guests could choose to partake in the morning fitness activity or driving lessons. Later in the day our busses departed for the Smoky Mountains. Our group visited the Sugarland area, Newfound Gap and Clingman's Dome (the highest point in the Smoky Mountains). Attendees enjoyed learning all about the Native Americans that used to reside in the mountains and Dolly Parton's beginnings. Later in the evening, the dinner program was held back at the campground. The evening was filled with great food and wonderful music from the band Skyline Drive.
Wednesday, May 11th:
Our second full day began with another delicious breakfast and interesting tech talk from Aqua-Hot. Guests had the choice to participate in another morning fitness activity or coach driving lessons, then the rest of the day was free to explore the area and take in some of the sites and activities the Pigeon Forge area has to offer!
Thursday, May 12th:
The last full day was sure to be a hit! After yet another great breakfast, a tech talk was given by Pat Bauer, the President of the Entegra Coach Owners Association. Following a free morning, busses picked up the attendees and whisked them away for a night in Pigeon Forge enjoying Dolly Parton's Dixie Stampede! After a pre-show entertainment hour, guests were seated in the arena and enjoyed a great country meal while cheering on those who performed tricks and skits with live animals. The evening was a blast for all!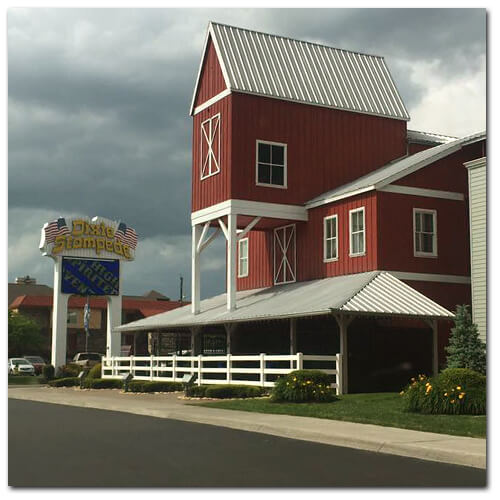 Friday, May 13th:
After a final breakfast and another fun-filled "Fest" event, friends said their goodbyes and hit the road. Be sure you're in on the action at our next event in July! The Entegra Coach owners only event, Summerfest, is right around the corner in Big Sky, Montana! Sign-up by clicking below.