The Best of Marchfest 2016
This year's Marchfest Rally, hosted by our friends at National Indoor RV Center and sponsored by Entegra Coach, was held at Stone Mountain Park Campground in Stone Mountain, GA. This was the second event in the new "Fest" series of rallies that will take place across the country throughout the year. These 5-day, 4-night events are filled with non-stop fun and social time with fellow RV enthusiasts. In case you missed it, here's a day-by-day recap of all the fun and entertainment that went on at this year's Marchfest.
Saturday, March 12:
Stephana Cunningham (Director of Special Events), Anne Landis (Events Coordinator), Chuck Lasley (Vice President of Sales) and Joyce Skinner (Director of Customer Service) were there to greet our attendees as they arrived and settled in. There were more than 50 coaches in attendance! For the welcome reception that evening, Spartan Chassis sponsored a private fireworks and laser show within the Stone Mountain Amusement Park. Our attendees were able to enjoy a gourmet popcorn station and open bar, along with perfect weather for the show! It was truly a fantastic way to kick off the week of festivities.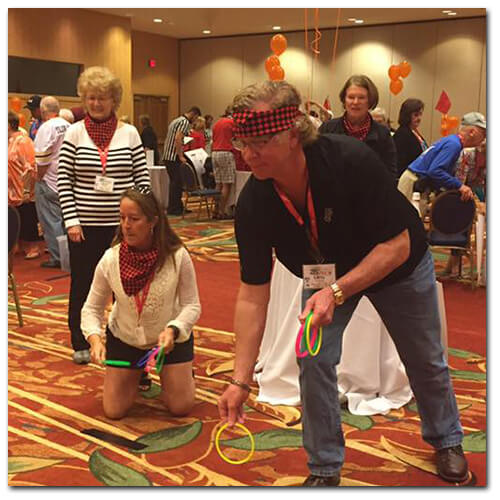 Sunday, March 13:
After a wonderful brunch, we had our very own Marchfest Madness team competition games. The National Indoor and Entegra staff, along with our sponsors, played the part of referees for each of the games- over 20 different stations. We had everything from Corn Hole to Double Shot Basketball to Giant Jenga. Our competition consisted of multiple rounds of timed and scored games to narrow our teams down to a final four and a championship round. Although there could only be one true winner, everyone had a great time competing and making memories!
Laura & Jerry Eaves: "We've enjoyed a great Rally of fun & fellowship. We especially enjoyed the March Madness games making us feel young again! Stone Mt is a great place for a Rally. Thanks to NIRV & Entegra coach for all your planning, making a great rally."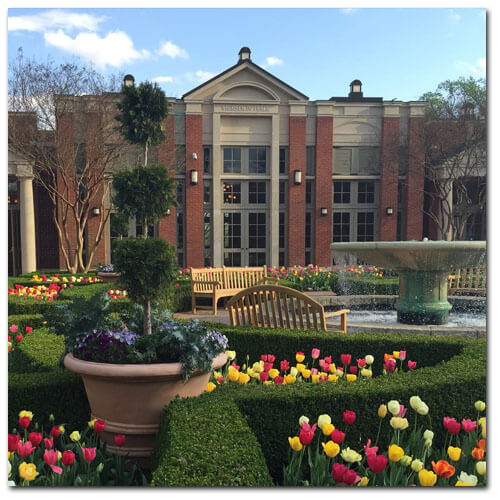 Monday, March 14:
Monday evening promised to be a memorable one. National Indoor and Entegra Coach had plenty of unforgettable activities planned. Shuttles picked our attendees up and took them to Atlanta for a private reception and time to explore the Georgia Aquarium. During the time at the Aquarium, our guests were also treated to a private Dolphin show—one of the highlights of the evening for many. Following the Aquarium, our guests were shuttled to the Atlanta Botanical Gardens for a wonderful evening of beautiful flora and fauna, dinner and dancing. Upon arrival, they were able to have exclusive access to the gardens, as the location is closed to the public on Mondays. Dinner and dancing followed the private tours. Our attendees enjoyed the great food and loved getting out there on the dance floor!
Tuesday, March 15:
Tuesday, our attendees were able to have free time to explore the area or relax following a great Suggestion Session at breakfast. Suggestion Sessions are always a highlight of these events, giving our attendees a chance to speak directly with those of us that work at Entegra or National Indoor and give feedback and ideas on how to improve our products and services. Entegra and National Indoor were able to set up some fun activities in the afternoon for guests to participate in if they chose to do so. Two of the highlights were the duck rides in the park and lake surrounding Stone Mountain and the Sky Ride up to the top of the mountain. Certainly new experiences for many and great photo opportunities with friends old and new!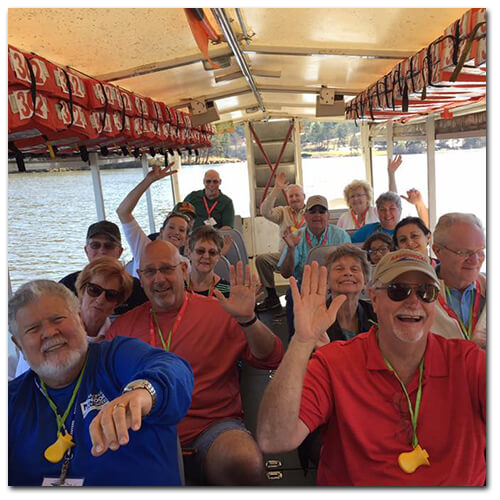 Jan Duggar: "Dave and I had a phenomenal time!!! Wonderful time...very informative and the Best of the Best people and events! Very worthwhile, very well done and outstanding time! Thanks!"
Wednesday, March 16:
Check-out day came all too quickly for attendees and staff alike. Following one more breakfast with an informative Tech Talk, it was time to say goodbye for now and hit the road for the FMCA Rally in Perry(or for some, onto more adventures across the country.) We are certainly looking forward to our next rallies- Springfest in April for our Entegra owners and Mayfest with National Indoor RV Centers held in Sevierville, Tennessee. We have a lot of exciting things coming up this year, so be sure to sign up. Don't miss out on all the fun! Register below!