8 U.S. History Sites Worth Adding to Your Itinerary
From coast to coast, the U.S. brims with an extraordinary range of fascinating historical destinations. There are more than 2,500 National Historic Landmarks, 700-year-old archeological sites, Colonial-era buildings that hosted the country's formative figures and events, Revolutionary and Civil War landmarks. The list goes on and on.
With such a variety of notable sites to commemorate and explore, airports and train lines may not always be the fastest option. Taking to the road is often the best—and sometimes only—way of experiencing some of the most captivating and illuminating places in the country.
Next time you hit the open road, build these unique destinations into your itinerary. You'll learn a lot and have a great time doing it.
Deadwood
Deadwood, South Dakota
In 1874, the discovery of gold transformed this isolated Black Hills camp into a booming town that attracted fortune-seekers, gamblers and notorious outlaws like Wild Bill Hickok and Calamity Jane. Given that the entire city of Deadwood is a national historic landmark, there's plenty to see, do and experience around town.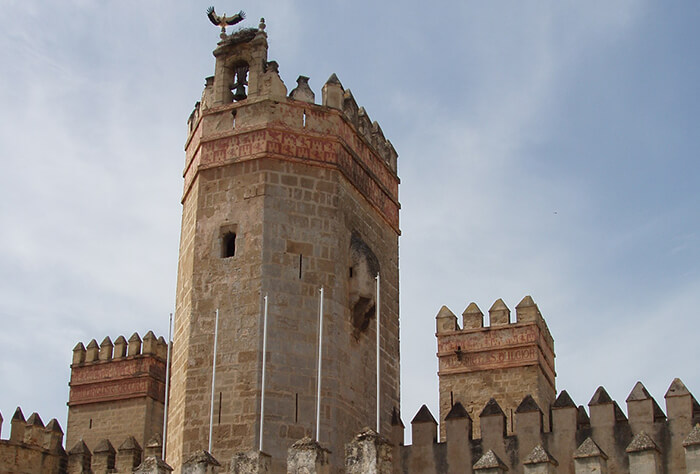 St. Augustine, Florida
Built in 1672, the Castillo de San Marcos has been besieged twice and has survived possession by four different governments—the Spanish Empire, the Kingdom of Great Britain, the Confederate States of America and the United States. Founded in 1565, the city is the oldest continuously occupied settlement in the continental U.S., making the fort just one of many historical landmarks. It's a fascinating place to visit. And the beaches aren't bad either.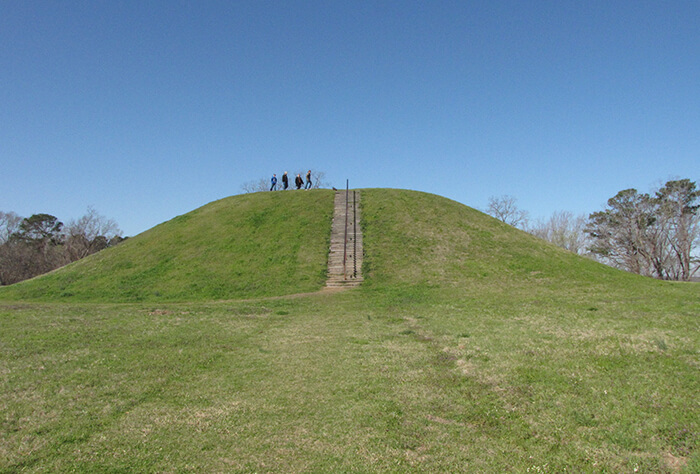 Cahokia Mounds
Collinsville, Illinois
Located just across the Mississippi River from St. Louis is North America's largest archeological site, Cahokia Mounds. Thought to have once been home to the most sophisticated pre-Columbian civilization north of Mexico, the site's history is still largely shrouded in mystery. The 2,200-acre site features several ancient burial mounds and is one of only 23 UNESCO World Heritage Sites in the U.S.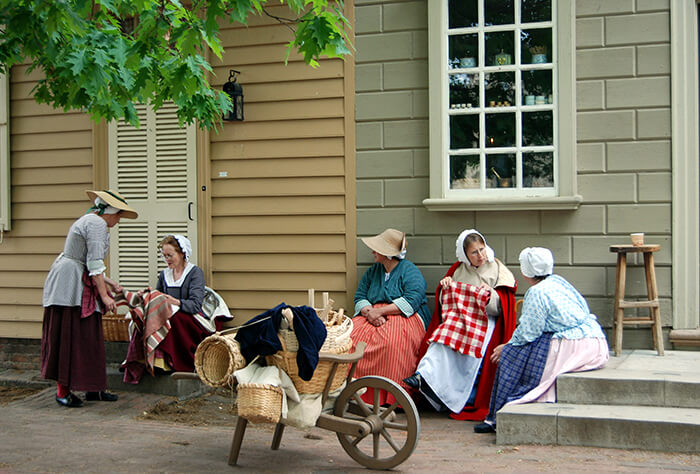 Multiple Locations, Virginia
As home to Colonial Williamsburg, Jamestown, the palatial estates of several presidents (including Thomas Jefferson, George Washington and James Madison) and 25 Presidential Landmarks, Virginia should be on every history buff's list of places to visit. With so many historical sites to choose from, many travelers enjoy being able to see multiple sites in a single day.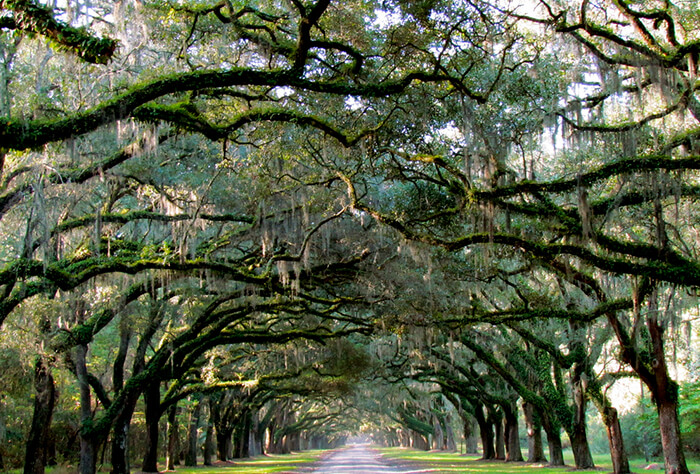 Savannah is the quintessential old southern town, filled with beautiful architecture, rich history, haunting tales, and, of course, Forrest Gump's bench. As one of the only towns left untouched during General Sherman's March to the Sea, Savannah is home to several Civil War landmarks and tours.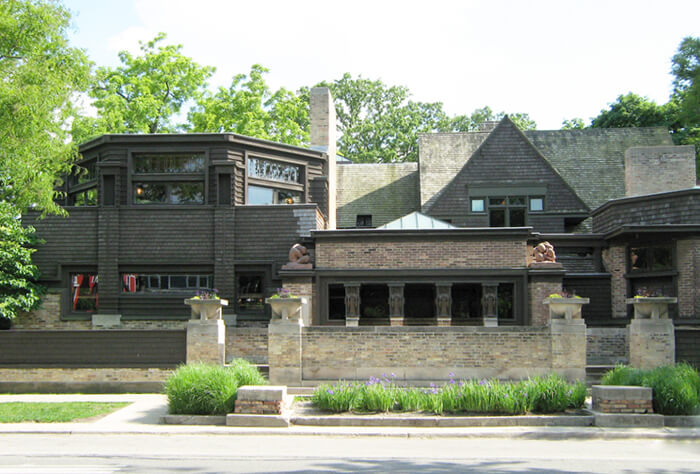 Frank Lloyd Wright House and Studio Tour
Oak Park, Illinois
For those interested in architecture, the Frank Lloyd Wright tour is a must-visit! Located outside Chicago, Oak Park is home to the greatest concentration of Wright-designed structures anywhere in the world. Want to extend your tour? Jump on the Blue Line and take the 30-minute ride downtown for one of the Chicago Architecture Foundation's famous architecture tours.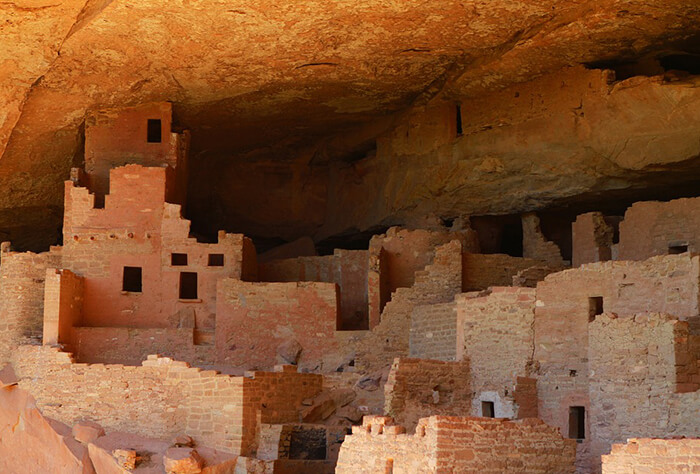 Mesa Verde, Colorado
Featuring 600 cliff dwellings dating back over 700 years, Mesa Verde is one of the most impressive archeological sites in the United States. With its fascinating history and breathtaking views, Mesa Verde is one National Park that should be on every traveler's bucket list! Bus tours take you up into the cliffs where you can walk in the footsteps of one of America's most ancient civilizations.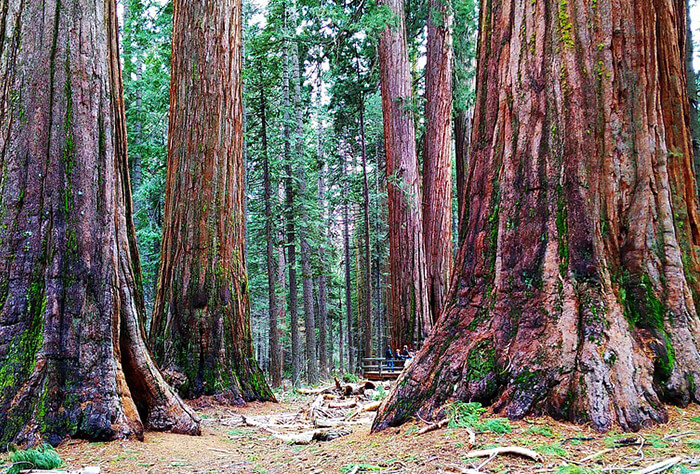 Visalia, California
While home to geological wonders and a wide variety of wildlife, the park's most famous attractions are the giant redwoods and sequoias—most notably General Sherman, the largest tree on earth. There are several great campsites located in the surrounding foothills if you prefer not to navigate the park's occasionally rugged terrain.
History buffs: what's on your travel itinerary this year? Share your travel plans with us on our Facebook page!