Exciting New Paint Schemes Will Add a Splash of Elegance to the Roadways
Before you know it, the new 2019 Entegra Luxury Motor Coaches will arrive in dealer showrooms! As always, all of our luxury diesel product lines will feature sophisticated and classy paint schemes. We are excited to introduce some new designs and exterior colors that will be available in our 2019 product lineup.
The Cornerstone offers a luxurious array of colors and contrast.
The Azure and Phoenix are high contrast color schemes, sharp and deliberate, while Sunfire and Imperial are more subtle and a bit more blended. The Amber Scheme is bright and playful like spring. One thing is for sure the 2019 Cornerstone's offer show stopping paint schemes with tones and highlights that are sure to dazzle the eye and provide a look we think you'll love.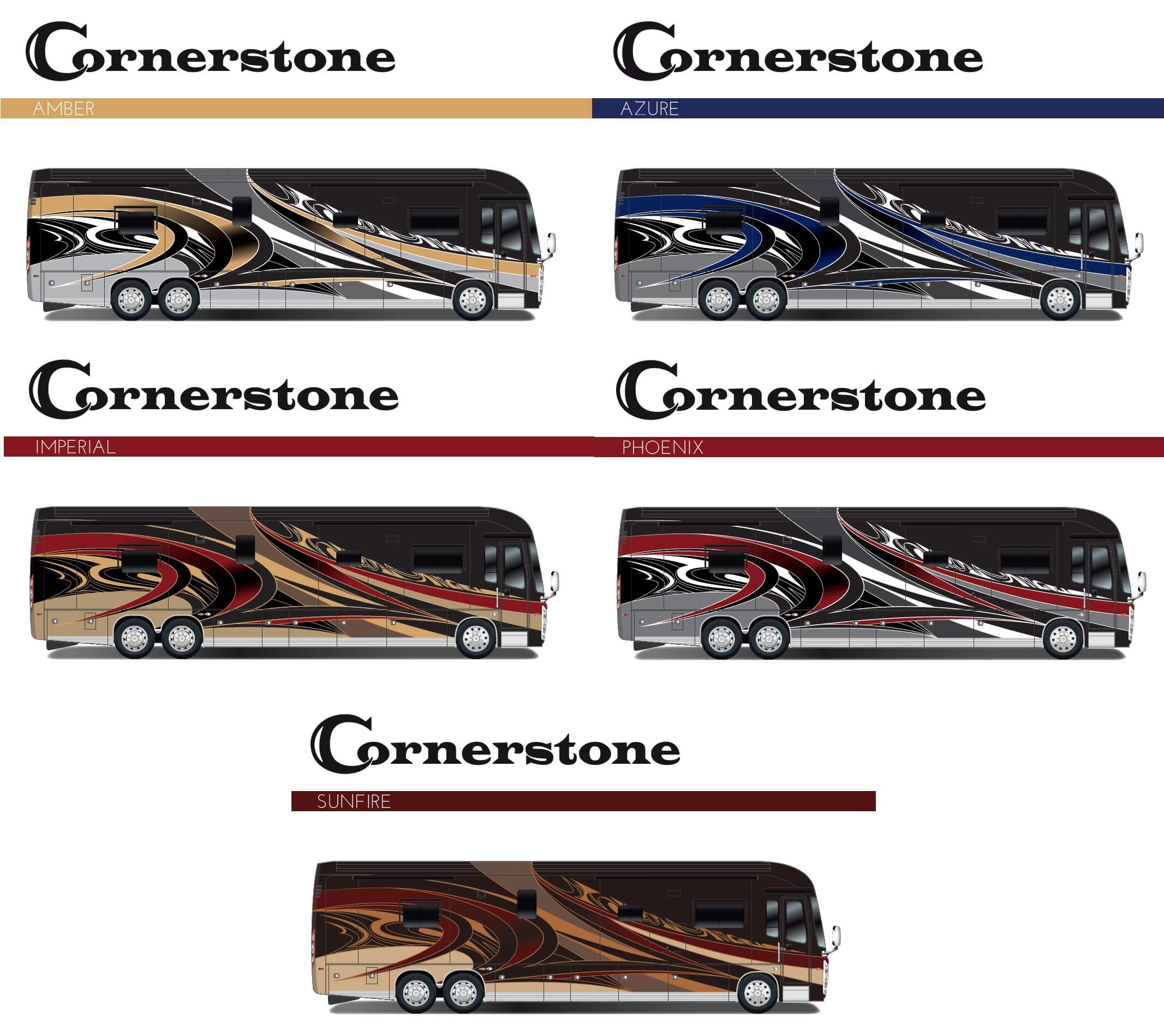 Both the Anthem and Aspire are also gleaming with new tones. The 2019 Anthem features colors and design that will dance across the sky as these luxury coaches roll down the open road. Paint schemes like Jazz, Jive, Salsa, tango and Waltz are sure to soar your spirit and unfurl your joy. The Aspire's new 2019 colors are blooming with amazement. Goldenrod, Iris, Marigold, Poppy and Tiger-Lilly are so vibrant and succulent that even the hummingbirds will flutter at their sight.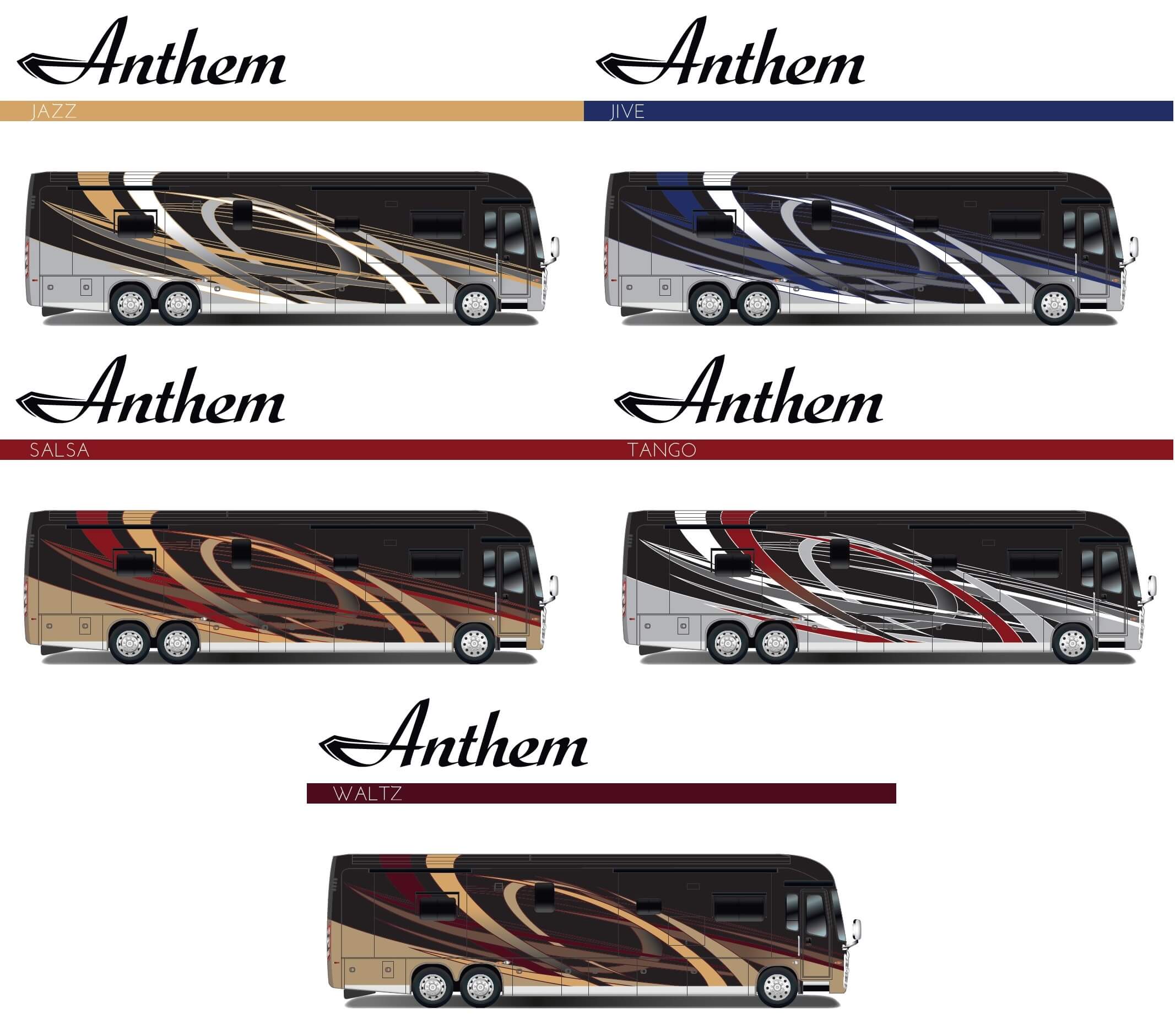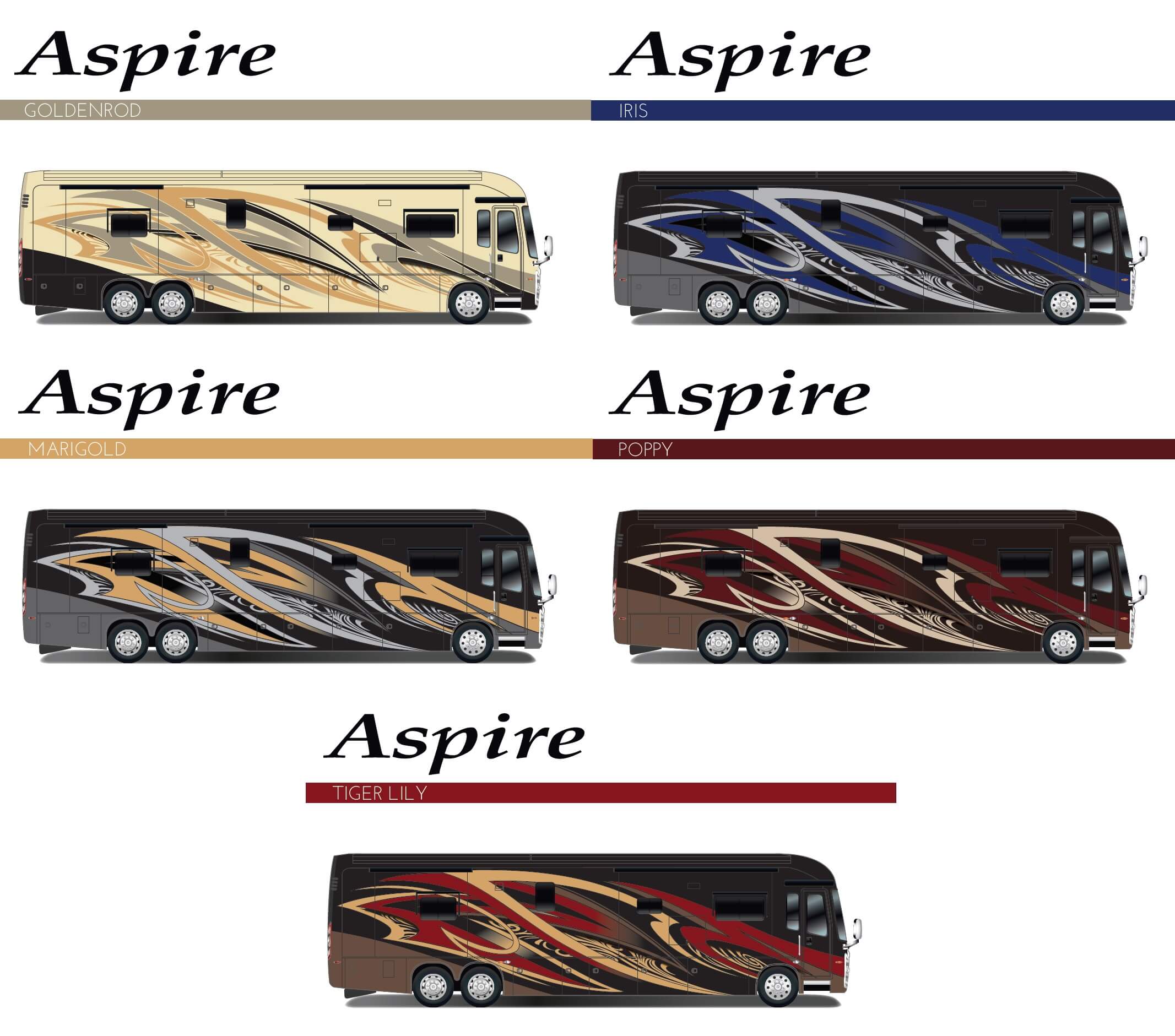 Insignia's 2019 designs will make you feel as if you could drift off to your favorite destination. The fragrant tones of Autumn Berry, relaxed feels of a Moonlit Beach, eloquent Polished Pearl and powerful Topaz will take your breath away.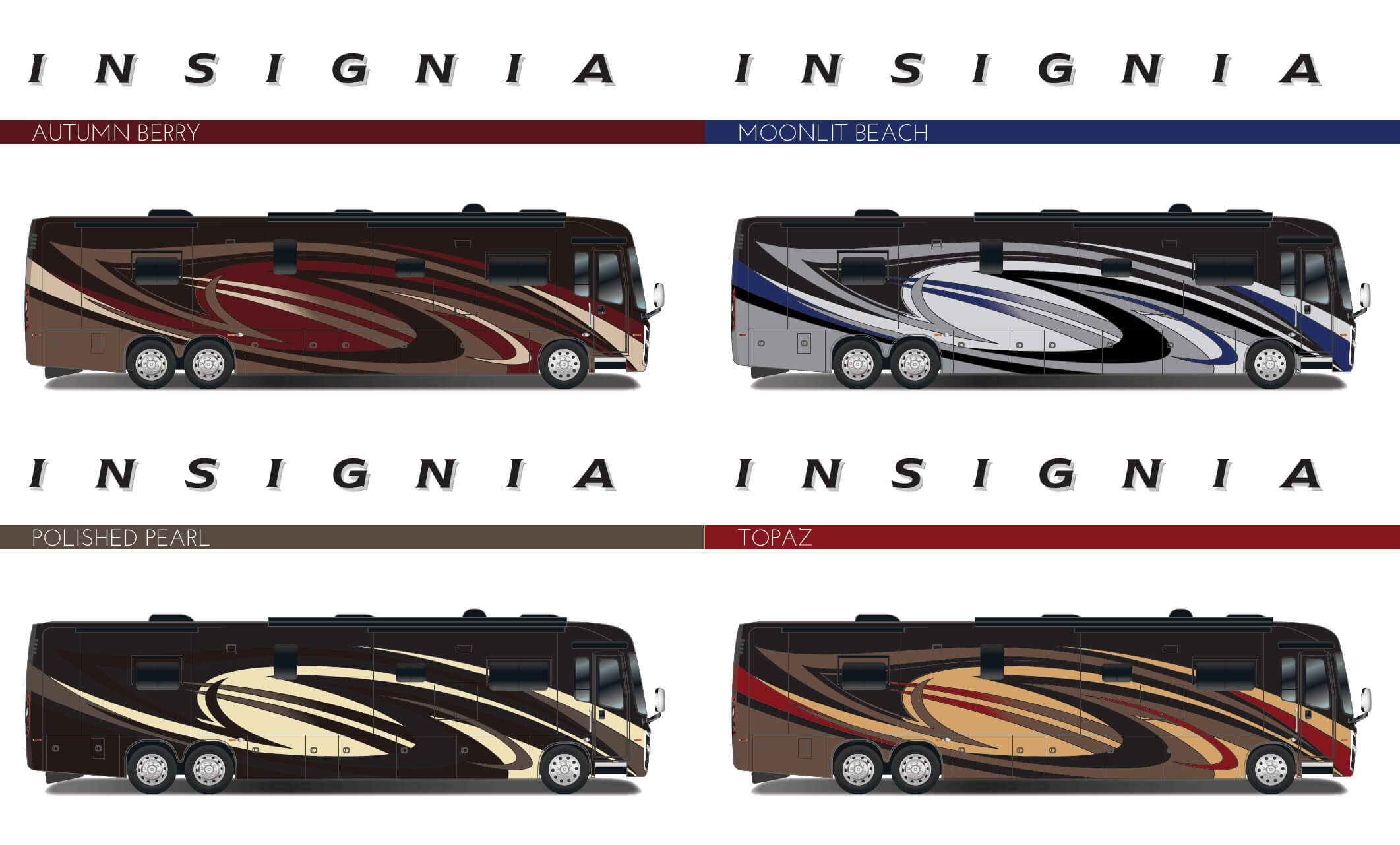 If you think the exterior is exciting, wait to you see the luxury and grace of the inside! We'll explore the Entegra Coach luxury diesel 2019 interiors in the coming weeks. Stay tuned.