The Woman Behind Entegra Coach's Décor Designs
Meet one of the creative minds behind Entegra Coach's stylish and functional décors, Jill Peterson, Senior Manager of Interior Design for Entegra Coach.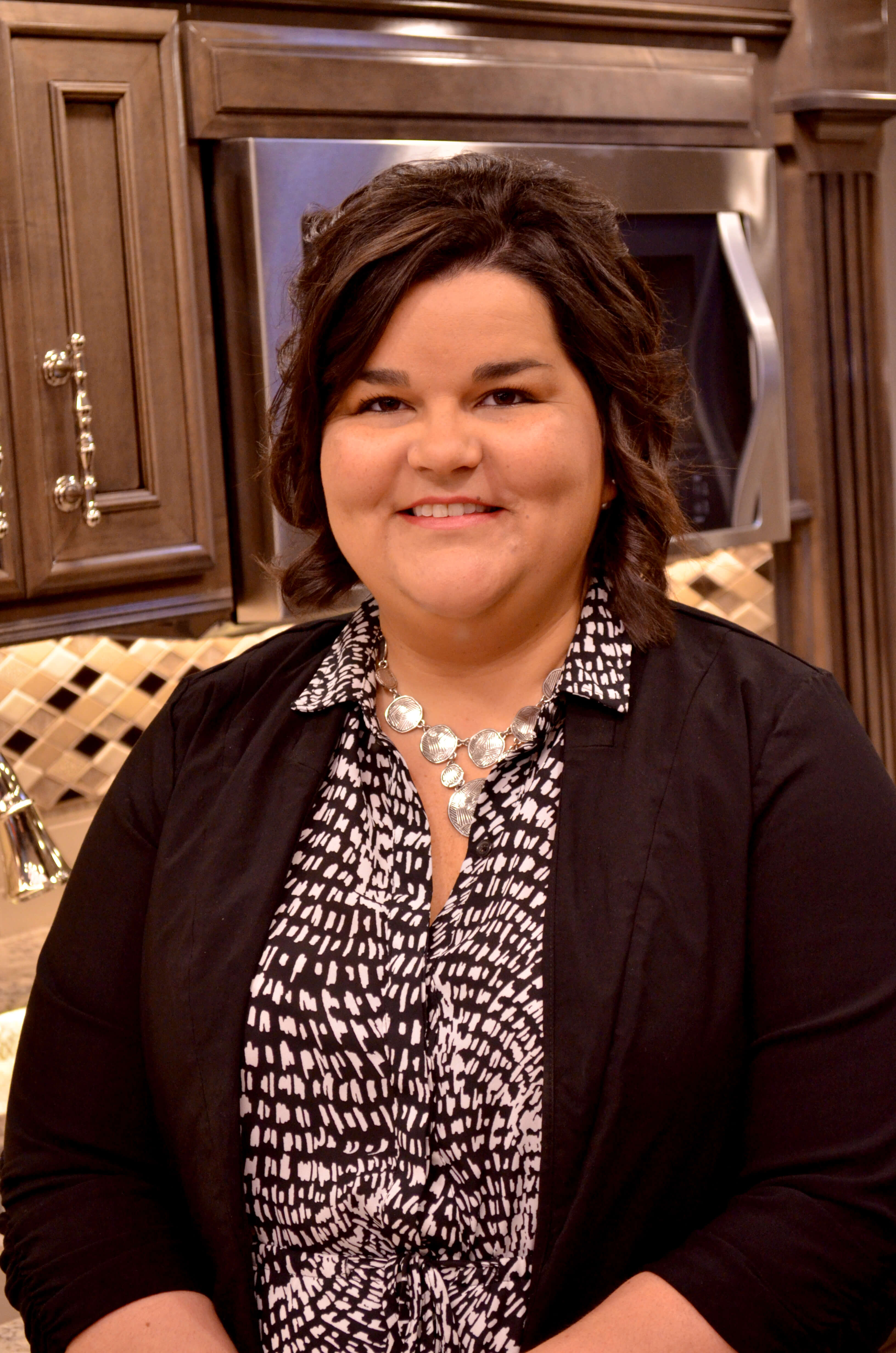 Question: What are your key responsibilities at Entegra Coach?
Answer: I am responsible for the Interiors of all Entegra Coach units.
Q: Where did you grow up?
A: I grew up in Warsaw, IN. I graduated from Warsaw High School and earned my Bachelor's degree from Trine University.
Q: Are you, or have you ever been, an RVer or camper? What do you enjoy most about it?
A: I have been camping with my husband and our son a few times; it is great family time! We love the active, outdoor lifestyle, but still having all of the amenities from home that a RV has to offer.
Q: How long have you worked in the RV industry?
A: I have worked in the RV industry for the past four years. I have been with Entegra Coach for a little over a year now.
Q: As a designer, what drew you to the RV industry?
A: I enjoyed doing residential interior design for five years after college, but then I was ready for a new challenge. In design school, we had several projects based on RV's. I really enjoyed how I was able to create a big impact design in a small space. With the RV industry being predominant in the area, I sought after a design career in the industry.
Q: What has been your biggest achievement at Entegra Coach thus far?
A: My biggest achievement thus far, has been revamping the interiors of several of our models, in a short time period. I have created updated, fresh looks, by introducing new wood colors, flooring, countertops and fabrics. Dealers and consumers have commended the new interiors, so I am proud of that.
Q: Out of all the products and décor packages you have designed, which has been your favorite and why?
A: My favorite project thus far has been the 2018 Cornerstone, Cashmere décor. Since the décor was a complete redesign from the 2017 models, it was very exciting to see my design completed. We introduced a new, warm grey wood in a high sheen, with elegant polished nickel finishes, all for the first time. I worked very hard on this design, creating a fresh, new look for the Cornerstone.
Q: What's the most satisfying aspect of your job?
A: With my passion for Interior Design, there are many satisfying aspects of my job. I would say that the most satisfying aspect is seeing the execution of my conceptual design. As many people can relate to, a completed project is a great feeling.
Q: What is your key design principle and/or consideration when coming up with décor?
A: I always follow the basic principles of Interior Design: Balance, Rhythm, Emphasis, Scale & Proportion and Harmony. While these principles may seem simple, they become far more complex when applied to the design of an Interior.
Q: What about décor do you think most contributes to a motorhome feeling like home away from home?
A: A welcoming and cozy feel makes a motorhome feel like a second home. Every material used in an interior is important to accomplishing this feeling. Plush, comfortable furniture helps set the cozy feel. Lighting sets the mood. Using natural tones and textures throughout instantly warms up the interior, while still allowing the motorhome owner to personalize the space with accents of their favorite colors.
Q: What do you see as the 'next big thing' in motorhome décor?
A: Motorhome trends tend to follow residential design trends by a few years; I cannot spoil the future décor plans that I have in the works, so I am just going to leave it at that.
Q: How has women's influence on the RV industry changed, professionally and/or as consumers?
A: Statistics show that women influence the majority of consumer purchases; therefore, they have a huge influence on RV Interiors. They want a space that reflects their personal style and a beautiful interior that they can be proud of.
Q: What are some ways that you maintain a work-life balance?
A: I do not have work-life balance; every moment of my life is about living. I am passionate about Interior Design and I feel very blessed to have a career doing what I love. When you love what you do, life is a joy! My family is most important, but my career is also an important part of who I am and my husband and our son appreciate that. I have found that with a regular schedule planned, which includes work, family dinners, sporting events, etc., I am much more efficient and less stressed.