7 things to do before the first trip in your new coach
You've purchased a new luxury motorcoach. You're riding high. It's a brave new world and the opportunities seem endless.
Now what?
It's time to plan, practice and celebrate—hey, you've worked hard for this. Here are a few things you can do before you hit the road to make your first adventure everything you've dreamed of and deserve.
Build your first itinerary
Craving some quality time with the grandkids? Itching for some wide-open spaces? Owe some old friends a visit? Now's your chance. Research your stops closely to make sure the RV parks are equipped and have spaces big enough for your coach. You may also want to consider the roadways you'll be travelling to make sure you're comfortable navigating them—especially if this is your very first coach. For some tips on how to drive a coach, click here.
See what fits
We take great care to design smart, efficient spaces into our coaches. Whether it's basement cargo trays, a residential fridge, full-extension drawers or the bedroom wardrobe, they all maximize available space. They are, however, a little different than what you are probably used to at home. Take a few minutes to fill the cupboards and closets and find the best spots for all of your adventure gear. Since you won't be packing and unpacking nearly as much as you may be used to, it's good to have a sense of what fits right away. Developing a simple inventory of what you're taking along is also helpful.

Have a coach warming party
You deserve to celebrate this milestone. Invite friends and family over for a cookout, s'mores or movie night in and around your new coach. Your loved ones are sure to be proud of your accomplishment, and impressed by the amazing technology and sheer beauty. Hey, it never hurt anyone to show off a little every now and then.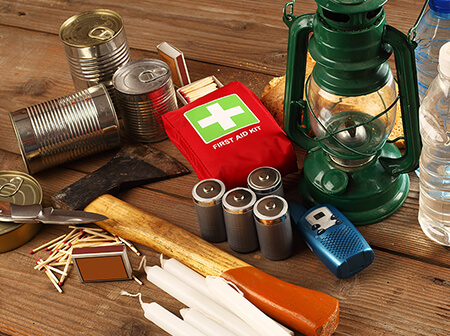 Stock up on essentials
The Boy Scouts' old adage, "Be prepared," applies to coach travel as well. We always suggest having the little things you may need with you as opposed to having to find them on the road. Items like a first-aid kit, batteries, flashlights, cleaning equipment for inside and out of your coach, blankets, matches, garbage bags and the like are smart to have on hand should the need arise.
Spend a night in your driveway
Practice makes perfect, so why not take a night to practice living in your luxury coach. No doubt your dealer walked you through the basics, but the training wheels are off now. Cook a meal, take a shower, watch a movie, run the generator and make some coffee. Doing these sorts of things on the comfortable confines of your own property will ensure your first adventure kicks off without a hitch.
Take a test drive
Hopefully you experienced the amazing drive of an Entegra Coach for yourself in a test drive with your dealer, but now's the time to really get comfortable. Take the chance to get a feel for where everything is in the cabin. Perhaps practice maneuvering in an empty parking lot or less crowded roadways. It's also helpful to take a couple practice runs entering and exiting the highway during less congested times of day and getting a feel for driving during different levels of daylight.
Make it your own
The décor of each Entegra Coach is chosen, and arranged, with great care by our own design team, all with the goal of making each coach feel like your home away from home. To really make it feel like your own, add some personal touches. Framed photos in the bedroom, flowers in the bathroom, your favorite blanket on the couch or keepsakes over the fireplace are just a few ideas.
Whether it's your first luxury coach or an upgrade, a little practice, planning, and yes, celebrating will help ensure you get the most from your investment the very first time you take to the open road.
Additional Resources
Planning Tips and Tricks For Each Season
Making the Road Home: Must-Haves For Extended RV Trips